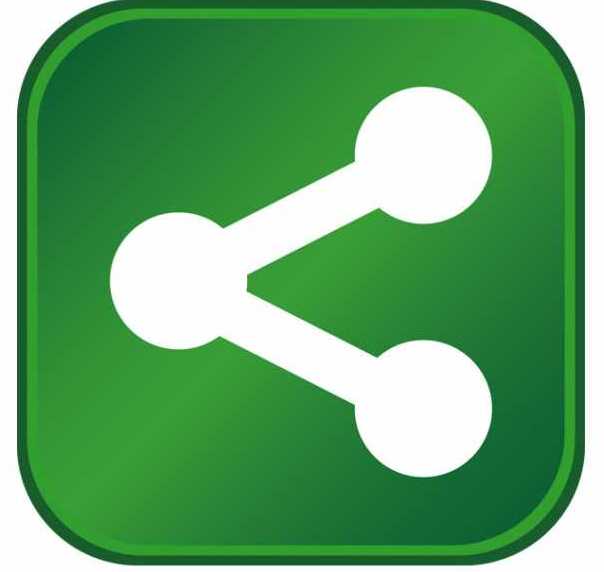 Joe Max Higgins and Gray Swoope were riding on an elevator in November 2004 when they shook hands and decided to do whatever it would take to make the site-selection deal between the Columbus Lowndes Development Link and steelmaker SeverCorr LLC a success. The ascending elevator proved to be a good omen, presaging the rising fortunes of the region's economic development.
The fortuitous encounter took place one night in New Orleans during an economic development conference. Higgins, the chief executive officer of the Columbus Lowndes Development Link, and Swoope, the chief operating officer of the Mississippi Development Authority (MDA), realized the vast benefits for their region in attracting the fledgling steel producer. The two men had known each other and worked together for 20 years, so the trust between them was a given. Both knew negotiating the deal would be "a stretch," but they pledged to share the risks and rewards; that translated into the MDA putting up $25 million in site preparation to attract SeverCorr, with Columbus Lowndes kicking in another $13 million.
Severcorr Comes to the Door
SeverCorr representatives Mike Wagner and Richard Painter literally knocked on the door of Columbus Lowndes Development Link – unannounced -- on Oct. 14, 2004. Two months earlier the Tennessee Valley Authority (TVA) had designated 1,440 acres in Columbus as a "certified megasite," part of an industrial development area for the burgeoning Southern Automotive Industrial Corridor. Overall, this massive industrial zone encompasses 80,000 square miles in Tennessee and portions of six other states, including Mississippi.
The certification meant Columbus had its due diligence in hand regarding site soil analysis, environmental conditions, transportation and infrastructure development, and access to reliable sources of power. Calvert-Spradling Engineers is the Lowndes County Industrial Development Authority's engineering firm that prepped the site. (Thomas Lee is president of the authority.)
Having this information in place demonstrated the region was serious about doing business with a company like SeverCorr. In essence, the Development Link and the MDA had done their homework and were prepared to move quickly to explore the deal. A site in Arkansas was seen as the other major contender to attract the mini-mill, so there was a sense of competitive urgency in the air. The certification proved to be an important "head start" in the process.
Planning and Perseverance
Negotiations with SeverCorr executives were tough, Higgins admitted, recalling numerous planning sessions, discussions with attorneys and conference calls that ran from early morning to late evening. Yet, while the intensity level was high, both sides maintained an esprit de corps. A collegial attitude of "my success is dependent on your success" unfolded, Higgins said, adding that the SeverCorr executives were honorable throughout the discussions.
The telling moment came in March 2005, when Governor Haley Barbour approved a package for the deal that included $85 million in state support, $60 million in loans and a $25-million grant for infrastructure projects. Higgins said this was the key point in the process, when he and his team truly saw success within reach.
Swoope praised Barbour for being involved with the project "from day one," and lauded Leland Speed, MDA executive director, and Terri Hudson, MDA chief financial officer, for their expertise in wading through complex financing arrangements. Swoope, in particular, singled out Hudson for her skill set as a certified public accountant and being able to deal with binding memos of understanding (MOUs) and numerous credit agreements. The financial negotiations put the MDA and Hudson to the test, Swoope said, as they were dealing with large, sophisticated investment companies, like senior lender GE Capital of Stamford, Connecticut.
Speed is a veteran homegrown businessman, having made his fortune in real estate. Speed, Swoope said, became involved with the MDA and this economic development project "because of his love for Mississippi.
"It's unique to have this high level of talent in an organization like the MDA," Swoope said, referring to Hudson, Speed and other members of the team.
Keys to Success
The TVA, as a reliable source of affordable power, proved to be the trump card. The TVA will provide 260 megawatts of electrical power to the mill (more than all the power used by Columbus' 26,000 residents). John Correnti, the chairman of SeverCorr -- quoted in news reports -- said the TVA will install a dedicated 13-mile power line from existing substations to power the mill.
Trust, commitment, teamwork, integrity and the passion to stretch and rise to the occasion all proved to be the key elements in the strategic alliance between SeverCorr and Lowndes County, and became the moral of the story for the region's economic development.
The Win-Wins Take Form
The deal was finalized on September 30, 2005, emerging as the proverbial "win-win" situation for both sides. For Columbus, it means business for 300 construction companies, creating 2,000 jobs in the near-term. However, most of the economic development benefits will be realized over the long-haul. SeverCorr will become a magnet for related engineering and steel-processing companies. A 225-acre zone inside the 1,440-acre megasite has been designated as a hub to attract vendors to support the steel operation, creating local business and job opportunities.
The steel mill will establish a new business "cluster" to further diversify the region's economy. Existing clusters for Lowndes County include the defense, chemical and wood/paper industrial sectors.
Higgins offered his own yardstick to measure successful economic development for the region, saying his goal is for local companies to "touch" or add value to 40 percent of the 1.5 million tons of flat-rolled steel that SeverCorr is slated to produce annually -- capturing the economic benefit from complementary services like coating and slitting coils.
For SeverCorr, the primary benefit in its site selection is the strategic location of Columbus, with its ready access to transnational car builders such as Honda, Nissan, Hyundai, Kia and Mercedes-Benz. This will provide the mill with advantages in transportation and logistics, as car builders insist their primary suppliers maintain the discipline of "just-in-time" delivery of materials -- shipping goods to precisely coincide with production timetables -- so auto companies can manage their inventory costs and maintain a competitive edge.
Correnti and his partner in SeverCorr -- Russian steel producer JSC Severstal, are now ready to move forward and launch the "next-generation" $880-million mini-mill in the Lowndes County "Golden Triangle" megasite. Slated to come on stream in the third quarter of 2007, the mill will employ 450 workers, producing hot-rolled, cold-rolled and coated steel used for automotive body panels and other industrial applications. It will be the first steel mill built in the United States in over a decade.
The next-generation label for the SeverCorr plant refers to its leading-edge production capabilities as the first mini-mill in the southern U.S. that will be engineered, built and operated to focus on surface-critical applications such as body panels for car builders, as well as components for appliance manufacturers and metal building panels in the construction industry.
Car builders traditionally have preferred to do business with "integrated" mills --those producers that create steel from iron ore. By contrast, mini-mills, like SeverCorr, utilize recycled steel scrap as their main feedstock, which provides inherent cost advantages and production flexibility.
The prevailing wisdom in the auto industry is that to get the required surface quality for critical applications like body panels, flat-rolled steel produced by integrated mills is the material of choice. However, SeverCorr executives say they will be able to satisfy the surface-quality needs of car builders by unveiling what they describe as the most technologically advanced steel mill in the world.
The mill in Lowndes County will integrate a mini-mill hot end with traditional finishing mill equipment. This production system will have the muscle and size to deliver 74-inch wide hot bands and 72-inch finished products. This promises to be the showcase production capability for the mill.
SeverCorr executives also say the mill will feature the most advanced order-entry and material-tracking systems available, which will help streamline the operation and contain costs, all to the benefit of customers.
The benefits derived from the material-tracking system reflect SeverCorr's overall business methodology on quality, customer service and cost containment. SeverCorr's corporate philosophy will be "customer focused," which will drive balanced returns for all stakeholders. Executives say if costs are contained while achieving a superior-quality product, they will be able to successfully compete against imported steel and domestic suppliers.
As for the internal methodology of the company, SeverCorr believes incentive-based pay structures that focus on efficiency and teamwork will create jobs while instilling a strong work ethic at the mill to service the rapidly growing car industry in the South.
There has been considerable upheaval in the North American automotive industry in recent months, given plans by General Motors Corporation and Ford Motor Company to significantly cut back on production (each projected to slash their annual vehicle output by 1 million units), as well as lay off workers and shutter numerous manufacturing facilities.
Meanwhile, Asian transnational car builders own nearly 37 percent of the U.S. automotive market -- a market share that continues to grow, according to industry analysts. So while there are rumblings in the automotive sector and challenges ahead regarding steel pricing, SeverCorr's timing to enter the market as well as its choice to build its mill in Mississippi look to be impeccable.
About the Author