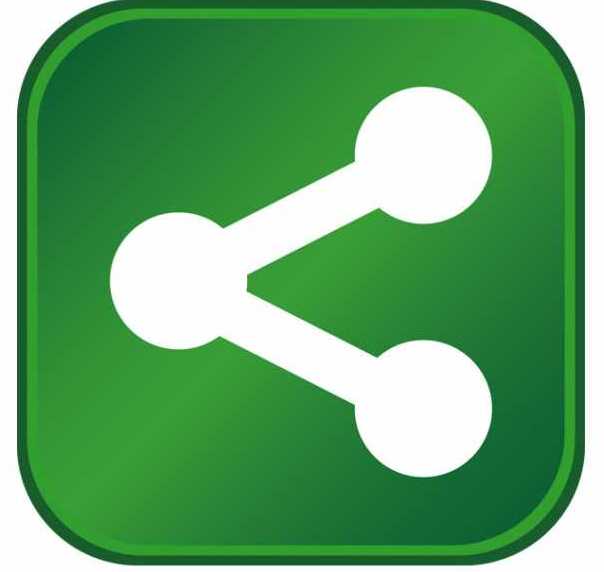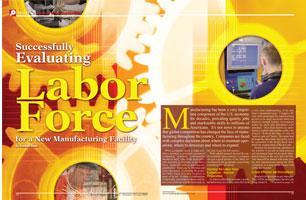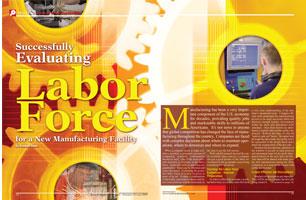 Manufacturing has been a very important component of the U.S. economy for decades, providing quality jobs and marketable skills to millions of Americans.  It's not news to anyone that global competition has changed the face of manufacturing throughout the country.  Companies are faced with complex decisions about where to maintain operations, where to downsize and where to expand.  
 
When a company needs to make a location decision, a systematic process of comparing potential communities should be used.  One of the most difficult elements to evaluate is the labor force.  Items like utilities and taxes are quantitative.  Rates can be obtained and costs calculated.  Evaluating the potential labor force in a new location is more of an art.  It takes a combination of hard data, anecdotal evidence and direct conversations with professionals in the area to get the full picture. 
 
With careful research beyond the easily-available data sources, a company can get a good picture of the labor environment in the geographic areas being considered for operations. 
 
Starting the Labor Force Evaluation - Internal Preparation
 
In order to effectively evaluate a potential laborforce, a company must first have a very clear understanding of the new plant's operational needs.  Company officials must understand the manufacturing process to be used, necessary skills and physical strength needed, environment within the plant and anticipated work schedules.  Once these factors are determined, a realistic labor profile can be constructed.  Without this data, it's the old "junk in, junk out" theory.  No matter how thorough the labor study, the facility won't be successful if the people hired don't match the requirements of the new jobs.
 
Detailed job descriptions, estimates of the number of people in each position and anticipated wage levels can be determined based on the new labor profile.  This data will be shared with many people and organizations during the labor evaluation, so it must be developed with public use in mind. 
 
Create Effective Job Descriptions

Detailed job descriptions are important. They will be used to compare the new jobs being created to jobs already existing in the area to ascertain average wages for comparable positions.  They will also be used to determine the applicability of training programs available through state and local programs in each location. 
 
The complexity of today's manufacturing operations makes accurate job descriptions vital.  Job descriptions that go beyond "assembler" or "warehouse worker" will be needed to accurately use published wage data sources, which are often quite specific.  For example, the Bureau of Labor Statistics lists12 specific job descriptions under the category of "Machine Operators, Assemblers and Inspectors."
 
Estimate Wage Levels

Estimates of wage levels for each new position will also be needed.  This is somewhat counterintuitive.  One goal of the labor evaluation is to determine the pay levels necessary to attract desired workers.  However, without some indication of anticipated pay levels, it will be impossible to ascertain the number of people that can be recruited in a given area.  If an employer has a pay scale that will be the lowest in a community, the quality of the available labor will obviously be impacted.  Without accurate wage data, even the most experienced workforce professionals will find it difficult to predict labor availability. 
 
Estimated wage levels will also be needed to determine if training and workforce development incentives may be available to support the new facility.  Most of these programs use wages as a way to judge the quality of the jobs being created.
 
Evaluate Published Labor Market Data

Once a clear picture of the labor profile is finalized, the gathering and comparison of published labor data can begin.  While published data often lags at least one year (if not two - three years), it is still the best way to get large enough samples of data to evaluate wages, labor availability, turnover and skills. 
 
The U.S. Department of Labor Bureau of Labor Statistics (BLS) is one of the best sources of this data.  BLS is the principal fact-finding agency for the Federal Government in the broad field of labor economics and statistics.  If locations in several states are being considered, BLS is one source of data that can be compared across states and regions.  In addition, the BLS web site has links to nearly every source of data needed for a complete evaluation.  Links to state workforce development sites, job posting and recruiting sites and training provider sites are included.
 
The table below is an example of a wage comparison for Industrial Machinery Repairers in Huntsville, Alabama and Memphis, Tennessee.  This table was generated by a simple query on the Bureau of Labor Statistics web site. 
 
| | | | | | | |
| --- | --- | --- | --- | --- | --- | --- |
| Area | Occupation | Level | Data Source | Year | Period | Hourly Rate |
| Memphis, TN-AR-MS | Industrial machinery repairers | Overall | Published | 1999 | Mar | $17.74 |
| Memphis, TN-AR-MS | Industrial machinery repairers | Overall | Published | 2000 | Feb | $18.33 |
| Memphis, TN-AR-MS | Industrial machinery repairers | Overall | Published | 2001 | Feb | $20.27 |
| Memphis, TN-AR-MS | Industrial machinery repairers | Overall | Published | 2004 | Feb | $19.97 |
| Memphis, TN-AR-MS | Industrial machinery repairers | Overall | Published | 2005 | Feb | $19.33 |
| Huntsville, AL | Industrial machinery repairers | Overall | Published | 1999 | Oct | $21.63 |
| Huntsville, AL | Industrial machinery repairers | Overall | Published | 2000 | Jun | $22.51 |
| Huntsville, AL | Industrial machinery repairers | Overall | Published | 2001 | Jun | $24.02 |
| Huntsville, AL | Industrial machinery repairers | Overall | Published | 2002 | Jun | $23.32 |
| Huntsville, AL | Industrial machinery repairers | Overall | Published | 2003 | Jun | $22.01 |
| Huntsville, AL | Industrial machinery repairers | Overall | Published | 2004 | Jun | $22.14 |
| Huntsville, AL | Industrial machinery repairers | Overall | Published | 2005 | Jun | $22.40 |

Source:  Bureau of Labor Statistics, National Compensation Survey.  www.bls.gov
 
This type of data can be used to benchmark general salary levels per position for each targeted community.  It can also be used to determine if the company's estimates of starting wages are reasonable.
 
Most states also have comprehensive wage and labor availability data available through their workforce development divisions.  Many communities also have a local wage survey.  Local data can be highly applicable, but must be used carefully.  Sample sizes are often too small to provide good comparative data. 
 
Comparing Educational Assets

A thorough labor analysis should also include a review of the educational environment for each community – graduation rates, attainment levels, availability of community colleges, technical schools, four-year degree programs, etc.  While this data can be gathered through a variety of primary sources, the local economic development office for each community can easily provide a comprehensive summary of this data.  Data should be sourced and dated. 
 
Evaluate Manufacturers in Each Market

It is important to know the competition for labor in each market.  The local economic development office should provide a list of manufacturers in the area.  Be specific in the request.  Lists of largest employers typically include hospitals, schools and retailers, which are not directly applicable for a manufacturer.  Understand the benefits that are offered by competitor firms, how often raises are given, premiums for shift work.  If possible, find out how the labor market reacted the last time a new manufacturer entered the area. 
 
Gather information about new locations and layoffs in the area in the past 12-18 months.  This information should be readily available from the local economic development office.  If a manufacturing operation recently closed, skilled workers are probably immediately available in the area.  Also, ask about other companies that have made commitments to open operations in the area.  Since new projects may take two – three years to become operational, an assessment of the potential impact may need to be made.
 
Especially in smaller cities and rural areas, consider commuting patterns.  If research is limited only to the municipality or county in which the operation will be located, a large part of the potential labor force may be overlooked.  It is not uncommon for workers in the Panhandle of Florida, for example, to travel up to 60 minutes each way for a good paying job. 
 
Interview local sources

This is one of the most important steps in a labor market evaluation.  The best source of data about the labor force in any community can be gathered by talking to professionals in the field.  Economic development officials should be interviewed.  While they may not be the most unbiased source of information (after all, it is their job to attract business to the community), they do understand the local employment base, have valuable contacts and hear first hand about the challenges faced by employers when hiring and retaining workers.  They can also assist with introductions for interviews with local manufacturers and training providers.
           
At least three interviews with area manufacturers should be performed in order to get a fair assessment of the workforce in the area.  These can be very difficult to schedule.  Companies do not always welcome new firms with whom they will compete for labor.  Some corporations have policies that restrict human resource officials from sharing data.  The best approach is to obtain the contact information for several local companies from the economic development office, but schedule the calls personally.  A face to face interview is best, but phone interviews are easier to schedule and perfectly acceptable. 
 
Data gathered during the interview should include:
Years in operation at the current location

Quality of labor force - work ethic, absenteeism/tardiness, turnover, etc.

Ease of hiring qualified workers

Most difficult positions to hire

Hiring methods - temporary agencies, in-house recruiters, head hunters, etc.

Public transportation availability and use

Benefits offered

Starting wages by position

 
Special Factors – Language and Work Environment 

There are factors beyond the physical, mental and educational requirements of the new jobs that may impact a company's ability to attract and retain labor.  Communication and language requirements, as well as the work environment itself, will impact the desirability of the jobs to be created. 
 
The increasing number of Hispanic workers in every part of the U.S. means that an assessment of the number of workers for whom English is a second language is important.  If English is intended to be the primary language of the operation, the English fluency level of the bilingual workforce must be ascertained.  There are several ways to estimate fluency levels.  Teachers at local K through 12 schools can be helpful.  They will have an idea of the number of children from homes in which only Spanish is spoken as opposed to the homes in which the parents speak English.  Community social workers will also have a basic understanding of this information.  Understanding the language requirement of the potential workforce is absolutely vital.  If interpreters are needed, it will drive up the cost of labor and drive down the productivity of the facility. 
 
Evaluate Financial Assistance Available

States and local communities offer a wide variety of financial assistance to help companies hire and train workers for new and expanding facilities.  Screening, testing and hiring assistance is often available at no cost to the company.  Grants to assist with training new hires and retraining workers for new technologies are available from most states.  In some cases, these grants offer reimbursement for internal training programs.  In other cases, a local educational institution may work with the company to design a custom training program and then offer the training to students at a subsidized rate.  There is virtually no cost to the company for these types of programs.
 
Final Evaluation

The evaluation of the comprehensive data gathered through this process is the final step.  As mentioned earlier, this is truly an art.  Determining the most important attributes of the labor force and ranking the communities accordingly is one effective method.  Often, simply going through the process gives manufacturing and human resource professionals a "gut instinct" as to the best location in which to recruit the desired labor force. 
 
While time consuming, initiating a comprehensive evaluation of the labor force will not only assist with a facility location decision, it will also build a strong foundation for the new operation and help minimize the unknowns of hiring a brand new labor force.
About the Author