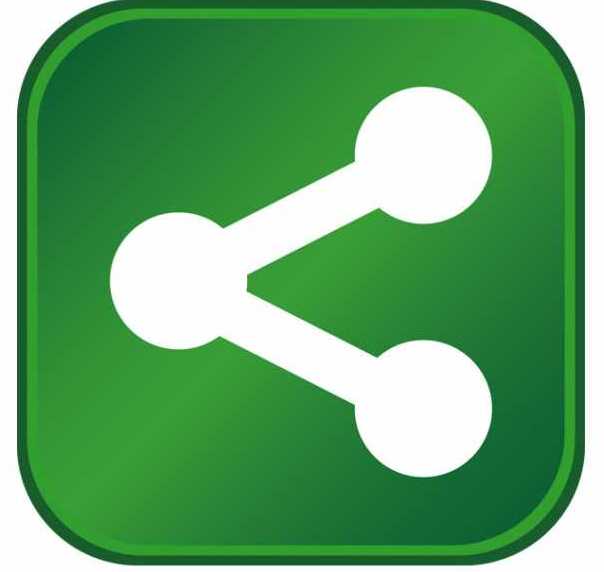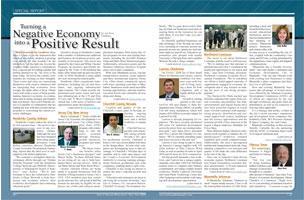 When scanning the headlines these days, it's easy to get the impression that America's economic situation is growing ever darker, but that wouldn't be the whole story – or the right one. In even the toughest times, America's communities have a special gift for pulling together and pulling themselves up. The story is the same today. All across the country, communities are focusing on their strengths. These towns and cities are reinventing themselves with creative initiatives that are energizing their economies. Soon enough, the ripple effect of those vibrant towns will create a wave of fresh growth, making America's economy, its communities and its future stronger and brighter than ever before. Here you'll find the stories of a handful of communities that are leading the way with their resourceful approaches to overcoming the current economic challenges.
Hendricks County, Indiana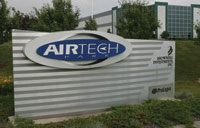 Hendricks
County
makes the most of its rich resource base – the secret to success in any economic climate. Although the area has been insulated from rising unemployment, Cinda Kelley, executive director, Hendricks County Economic Development Partnership, reports that the labor pool is well-supplied with skilled applicants.
"We continue to strengthen talent development efforts through our 'Hidden Benefits Program' with the Hendricks College Network and MIBOR (Metropolitan of Indianapolis Board of Realtors)," says Kelley. "We're also fortunate to have the collaborative Hendricks College Network to help businesses and residents achieve their workforce development and continuing education goals."
Growth is strong in HendricksCounty with a number of infrastructure additions and business development projects, particularly in motorsports. This sector was spurred by the Green and White Checker Program, an incentive specifically designed by the Town of Brownsburg that helps offset initial start-up and relocation costs. In 2008, HendricksCounty added two new motorsports-related parks.
Hendricks offers exceptional transportation, including rail, air and interstates, and ongoing infrastructure improvements. The County recently implemented new water, sewer and roadway infrastructure at the I-70 and Hwy 39 exit, and 70 West Commerce Park (which has 1,000 acres of build-to-suit opportunities under development).
Learn more at www.hcedp.org.
Jersey City, New Jersey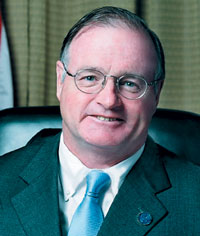 Mayor Jerramiah T. Healy credits the Jersey City Economic Development Corporation and Jersey City Urban Enterprise Zone (UEZ) program with continuing to fuel the area's economy through business-growth incentives, programs and initiatives.
"We know everyone benefits when Jersey City's businesses prosper," said Mayor Healy. "In these difficult times, we are doing all we can to help businesses thrive, not just survive – both on our Main Streets and Wall Street West."
Greater outreach efforts are being made to acquaint businesses with the benefits of being located in Jersey City's UEZ. UEZ members may buy certain goods sales-tax-free, sell goods at half the normal tax and may be eligible for employee tax credits and reduced unemployment insurance. New Jersey also offers programs for new and existing businesses, including the InvestNJ Business Grant and Main Street Business program. Additionally, relocation grants and the Business Employee Incentive Program assist out-of-state companies.
With easy Manhattan access, top-rate transportation systems, ocean seaports and three international airports, Jersey City offers newer commercial spaces with lower operating costs than in Manhattan. Businesses reside amid incredible housing opportunities, national retailers, top-rated hotels and culturally diverse shops and dining.
Learn more at www.jcedc.org.
Churchill County, Nevada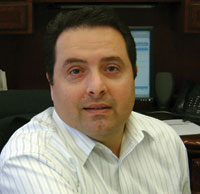 Location and quality of life set
Churchill
County
apart in
Nevada
, attracting ongoing business development and a skilled workforce to sustain it.
Churchill has especially seen renewable energy growth. Nevada's hot spot for geothermal activity, Churchill is home to two new power plants with three in the design phase. Several solar companies are investigating ways to take advantage of Churchill's 300-plus days of sunshine and its wide open spaces, and the County's Economic Development Authority is creating teaming arrangements between geothermal and solar companies, enabling them to split costs.
Churchill is also doing its utmost to ensure the area's ongoing growth and success.
"Education and awareness are keys to surviving the economic downturn," says Eric D. Grimes, J.D., executive director, Churchill Economic Development Authority. "We've gone door-to-door finding out what our businesses need and educating them on the resources we can offer them. If you don't ask, you can't help them."
In Churchill, qualified businesses can take advantage of the Nevada tax incentives, including no corporate income tax, personal income tax, unitary tax and minimal employer payroll tax. Education opportunities also abound with nearby University of Nevada Reno and a satellite WesternNevadaCollege campus.
Learn more at www.ceda-nv.org.
Lawton, Oklahoma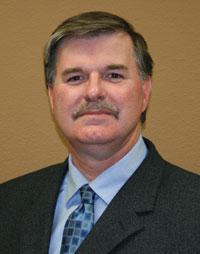 On Forbes' 2008 list of Best Small Places for Business and Careers, Lawton combines low business costs with low cost of living, creating a draw for both companies and a highly skilled workforce.
Growth is coming quickly to the Lawton/Fort Sill area thanks to Base Realignment and Closure (BRAC) at nearby Fort Sill Army installation, which will means a $4.4 billion economic impact for Lawton/Fort Sill.
Lawton is already preparing for expansion. "We have recently purchased 480 acres for industrial development across the street from our existing industrial park," says Dana Davis, president and CEO, Lawton Sill Chamber of Commerce. "We're currently extending water and sewer services to the new site."
Lawton is also doing its part to shore up America's energy supplies with 129 wind turbines at Blue Canyon Wind Farm, as well as another 66 units in April 2009 and 66 more for 2010 construction.
All that growth demands a rich workforce, and Lawton has a unique supply. Annually, more than 1,000 Fort Sill-based soldiers retire or complete their military commitments, providing a highly trained workforce. Nearby CameronUniversity and Great PlainsTechnologyCenter also offer businesses and residents wide-ranging skill development opportunities.
Learn more at www.lawtonfortsillchamber.com.
Northwest Louisiana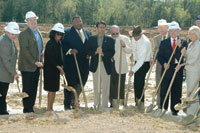 The secret is out about
Northwest Louisiana
, and the result is solid success.
"We're making sure that national or international news don't overshadow the health and opportunity in our region and state," says Kurt Foreman, president, Northwest Louisiana Economic Development Foundation. "We've redoubled our efforts to build support networks of organizations engaged in economic development and to stay focused on making the most of our strong prospect pipeline."
The Haynesville Shale natural gas field has cushioned the region from current economic uncertainties, but film, entertainment and digital media have also been powerful engines in recent years. Growth continues with manufacturing projects, distribution and customer support/call centers, healthcare and life science opportunities and the potential growth of key missions at the region's largest employer, Barkdale Air Force Base.
Nine different higher education institutions work together to enhance the 10-parish-region's workforce, research capability and overall competitiveness. Additionally, the area's uncongested multimodal transportation network, long-standing competitive cost structure and quality of life make the extra difference at the end of the day.
Once one of America's least diverse economic regions, Northwest Louisiana now boasts tremendous economic balance and potential—a 30-year transition that is paying dividends now.
Learn more at visit www.nledf.org.
Maumelle, Arkansas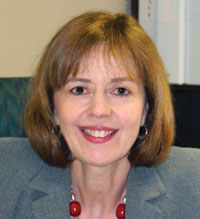 In
Maumelle, Arkansas
, "business as usual" means steady success. Close to all the metropolitan resources of Little Rock, including a deep and diversified labor pool, several educational institutions, and numerous transportation and shipping resources, Maumelle attracts businesses and citizens alike with its easy access to everything the city offers, coupled with the community's low crime and ISO rate, a rating determined by fire department, water supply and dispatch communications.
"Maumelle has a friendly environment," says Judy Keller, Community and Economic Development, City of Maumelle. "Our city and officials work with existing new businesses to make Maumelle a place companies and families love to call home."
New and existing Maumelle businesses take advantage of several incentives offered by the Arkansas Economic Development Commission (AEDC), all of which are supported by the city through resolutions and grant fund administration, as well as fee reduction or waiving when applicable.
It's a strategy that works, evident in the city's recent successes: expansions and development from companies like Kimberly-Clark, BEI Precision Systems & Space Company, Inc. and Cintas.
Maumelle is building on that success, literally. Currently, the city, partnering with the AEDC, is widening major roads in its largest industrial park.
Learn more at www.maumelle.dina.org.
Odessa, Texas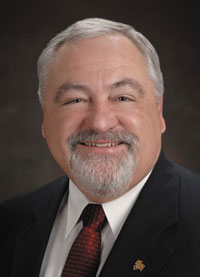 Not surprisingly, business is bigger and better in
Odessa, Texas
.
"Our low cost of doing business, skilled workforce and strategic location have brought in a considerable amount of business," says Gary Vest, director of economic development, Odessa Chamber of Commerce. "Right now, we're concentrating on business retention and expansion, with an emphasis on industry diversification."
Odessa is home to numerous energy-related projects, including wind, solar, nuclear and oil and gas projects. In early 2009, National Oilwell Varco will break ground on a new 63,000 square-foot facility, and Lufkin Industries will begin work on a 57,000 square-foot facility.
In addition to a range of benefits offered by the state of Texas, the Odessa Development Corporation levees a 25-cent sales tax for economic development, allowing the city to offer a variety of mutually beneficial creative incentives. Odessa also offers tax abatements, free port tax exemption and an enterprise zone program.
For businesses that want to take advantage of those benefits, site options abound, including the 100-acre OIDCBusinessPark and 700-acre OIDCIndustrial Park. And Odessa's businesses and citizens alike benefit from training and education opportunities offered by OdessaCollege and The University of Texas at the PermianBasin.
Learn more at www.odessachamber.com.
Valdosta, Georgia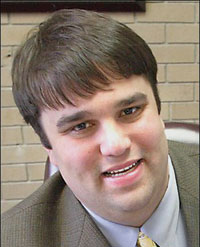 The only thing slow in
Valdosta
is the pace of a great life.
"We believe that now is the time to focus more effort in marketing and industrial recruitment," says Brad Lofton, executive director, Valdosta-Lowndes County Industrial Authority. "We are also paying very close attention to the needs of our existing industries, providing every resource we can to help them thrive during the downturn."
Businesses are responding to Valdosta's positive vibe. With pro-business leadership, ongoing infrastructure improvements and a prime location on I-75 between Atlanta, Georgia and Orlando, Florida, the city has drawn the interest of a wide variety of businesses, and they've kept those businesses successful and happy with the city's aggressiveness in providing assistance and incentives, as well as the area's proactive existing industry program.
One of America's most assertive business-friendly states, Georgia provides free employee training, tax credits and grants for qualifying projects. Locally, Valdosta provides aggressive land incentives, site work, and tax relief, as well as innovative public/private partnerships to benefit developers bringing tenants with jobs and investment in tow.
With special focus on defense manufacturing, general high tech manufacturing, biotechnology, automotive and aviation, Valdosta is positioning itself for growth.
Learn more at www.industrialauthority.com.
Jefferson County, Georgia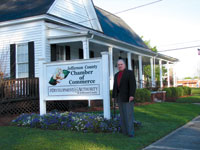 Don't be fooled by
Jefferson
County
's rural landscape. It may look like country, but there is a sophisticated business plan at work behind that beautiful panorama.
Just take a look at Jefferson's jobs. "It's true we've experienced less job loss than some areas," says Thomas C. Jordan, executive director, The Development Authority of Jefferson County. "We credit that to a realistic budget and hands-on management from local administrative staff. Our role is to support plant managers and secure the proper resources for them to continue to make sound business decisions."
It's that leadership and planning, along with the area's low taxes and abundant land and water resources, which have drawn businesses to JeffersonCounty. The county is aggressively building infrastructure for new and existing industries, including traditional farming, timber, aquaculture and alternative energy.
The Development Authority packages customized, competitive incentive deals built on three components: employees, capital investment in the community and benefit to the community. Additionally, Jefferson County is Georgia's first community to achieve the designation of "Certified Work Ready Community of Excellence," part of a state initiative that assesses existing and potential workforce and connects highly qualified workers with industry.
Learn more at www.jcda.net.
Baton Rouge, Louisiana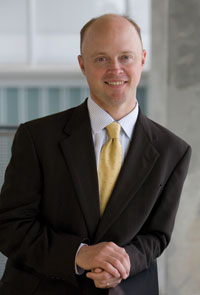 Job growth and strong prospects are the defining characteristics of the current economy in
Baton Rouge
, says the Baton Rouge Area Chamber (BRAC).
"The Baton Rouge area is maintaining an economic resiliency in the face of strong recessionary pressures," says Adam Knapp, president and CEO, BRAC. "While we do not expect to get through this period completely unscathed, we are in an extremely unique position right now and are working to ensure that companies, both internally and externally, are aware of it in order to leverage it for additional growth."
The manufacturing and digital media industries are both strong thanks to unique local incentive programs. Louisiana's Quality Jobs Program is one of the nation's best, and the state's digital media tax incentive is highly aggressive.
There are a number of other reasons businesses choose Baton Rouge: Property tax abatement programs, occasional cash incentives, low business costs, strong transportation infrastructure, and geographic access to markets with minimal hurricane risk.
With a strong labor force and virtually every kind of training and research at the area's six colleges and universities, including LouisianaStateUniversity and Southern University, Baton Rouge is uniquely positioned for ongoing success.
Learn more at www.brac.org.
Southern Carolina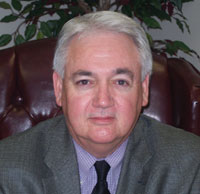 Southern Carolina
makes it easy for businesses to make it big.
"Our ability to meet workforce needs is the number one reason we have landed our last three or four major projects," says Danny Black, CEO, SouthernCarolina Alliance. "Through our Certified Business Ready® program, we can provide skilled employees who meet the profile of each position needed in the facility."
As part of the Certified Business Ready program, the Alliance examines and certifies that the program elements – including labor, site, approval, incentives, acceptance and assistance – meet strict standards, are readily available, reliable and comprehensive.
Southern Carolina prepares the 200,000-plus workforce to meet local industries' needs through various pilot training programs and apprenticeships. The South Carolina Technical College system serves the area with facilities throughout the region, and last year the Alliance implemented a regional WorkKeys® testing and certification program, using the nationally recognized WorkKeys program to ensure that the Southern Carolina workforce is Certified Business Ready.
The four-county region offers a multi-county incentive and has strategically developed industrial parks with rail throughout. Among those parks are 10 South Carolina Department of Commerce Certified parks, which include extensive investigation and preparation, making them truly shovel-ready.
Learn more at www.SouthernCarolina.org.
Metro Little Rock, Arkansas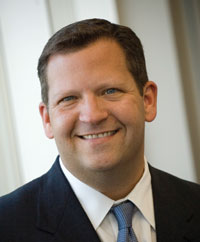 Metropolitan
Little Rock
's strategy for achieving business success is working as a team.
"We work with companies to support them over the entire region, and what I hear more than anything is that companies like that regional approach to economic development," says Joey Dean, Metro Little Rock Alliance, Little Rock Regional Chamber of Commerce. "The seamless manner in which we approach our recruitment efforts regionally and statewide has positively impacted our outcome."
The Little Rock regional economy remains strong compared to other areas, in part thanks to the diversity of the area's economic base, which has a certain level of insulation from the national economy. Companies like Caterpillar and Welspun have definitely become Little Rock's manufacturing base.
The region's success is not limited to manufacturing, though. Hewlett Packard recently announced 1,200 new jobs in the region. Over the last three years, the region has seen over 10,000 new jobs with almost $1.2 billion in capital investments.
With a 500,000-plus labor pool, the area gains its real edge by combining a variety of excellent, flexible regional and state-offered incentives with its strong emphasis on workforce development, including 20 institutes of higher education with more than 60,000 enrolled students.
Learn more at www.metrolittlerockalliance.com.
Cullman, Alabama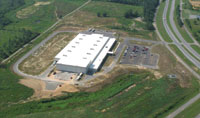 Strategically located between
Birmingham
,
Alabama
's largest city, and
Huntsville, Alabama
's high-tech center, Cullman is the natural choice for many industries, particularly automotive and manufacturing. Three Tier 1 automotive suppliers and 17 automotive parts manufacturers have recently make Cullman home, as well as Royal Technologies Corp. of
Michigan
, which will invest $30 million in a new, 300-employee plastic injection molding facility in Cullman.
While Cullman is a popular new industry location, the city is highly successful at expanding existing industries, too.
"That success is a direct reflection on the availability and quality of the workforce, our competitive incentive program, available industrial sites and buildings, and supportive local government leadership," says Peggy Smith, director, Cullman Economic Development Agency. "Industry stays and expands where they are profitable and supported by the community."
One of Alabama's best incentives is the Alabama Industrial Development Training Program, offering free employee screening and training. Cullman also offers additional training support through technical programs on the campus of two-year WallaceStateCommunity College.
Those factors, coupled with a strong infrastructure, including low-cost Tennessee Valley Authority electricity, and excess capacity on water, sewer, natural gas and telecommunications, create Cullman's strong potential for continued growth.
Learn more at www.cullmaneda.org.
Winter Garden, Florida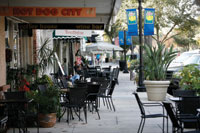 With an ideal Central Florida location, minutes away from
Orlando
, Winter Garden offers big-city amenities, a creative workforce and a historic small town charm.
"Our tag-line really says it all," says Dolores Key, economic development director, Winter Garden. "Winter Garden, a charming little city with a juicy past."
All of these benefits make Winter Garden a truly ideal location for businesses large and small, businesses like Superior Access Services that appreciate the positive impact provided by an outstanding community.
A U.S. Woman Owned Small Business, Superior Access Services (SA Services) provides a vendor-independent approach to evaluating, designing and developing solutions to protect the customer in critical security procurement decisions. The U.S. Army selected SA Services to deliver a Mobile Check Point platform, which allows troops to inspect vehicles and interrogate occupants while removing our military personnel from harm's way.
"When selecting a location to headquarter our company we found Winter Garden to be the most convenient for our requirements," says Al Fyffe, president SA Services. "Winter Garden's location allows easy access to the area and our facility, as a family owned and operated business, found the support, atmosphere and location far exceeded our expectations."
Learn more at www.cwgdn.com/pages/econ_dev/index.htm.
Rankin County, Mississippi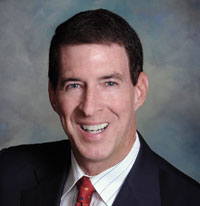 Well-positioned amid a major transportation corridor and within 500 miles of 76 major metropolitan areas, Rankin County offers multi-modal transportation, including road, rail, air and water, that provides easy access to cities worldwide, putting both foreign and domestic markets at its doorstep. Ideally suited for logistics and distribution, the area is less than a day's drive to all of the South's major auto manufacturing facilities.
This Southern hotspot has maintained its strong economic position, producing 47 significant projects that created 418 jobs last year. Major commercial and retail projects have continued to open their doors in RankinCounty even as other projects in the region have slowed.
But don't take it from Rankin. A leading Mississippi newspaper recently labeled RankinCounty as "recession proof," citing business diversity as the key to its economic stamina. Tom Troxler, executive director of Rankin First Economic Development Authority, agrees.
"We never put all our eggs in one basket," says Troxler. "We draw from every aspect of our community's resources and market our individual and collective strengths. We offer a total site location package fully supported by pro-business community leaders and elected officials. We're committed to retaining and expanding RankinCounty's success."
Learn more at www.rankinfirst.com.
Clinton, Iowa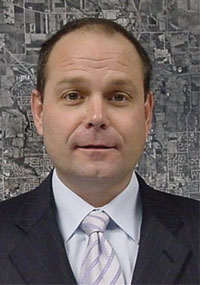 The Greater Clinton Region is made up of several towns in eastern
Iowa
and western
Illinois
, joined not only by the
Mississippi River
, but also by the spirit of community. That, coupled with amid-western "common sense" approach to doing business, has helped maintain a vital economy.
"No place is completely immune to the global economic downturn, but several industries in the region continue to thrive, including packaging materials, plastic and plastic products, corn processing, and even tourism," says Steven G. Ames, president and CEO, Clinton Regional Development. "Proactive government and community leadership are among the greatest assets of the region."
Representatives of local government, business and industry, commerce and economic development, healthcare and education join forces annually to launch projects and initiatives that spur economic growth and quality of life. These face-to-face visits with legislators have garnered funding for several infrastructure projects – a facelift for U.S. Hwy. 30 on both sides of the Mississippi, construction of a rail-served industrial park to begin this summer, and the Iowa communities are planning a regional wastewater treatment plant.
Community spirit, partnerships, pride and hard work are "what's working" in the Greater Clinton Region and positioning the area for future growth.
Learn more at www.clintondevelopment.com.
Bannock, Idaho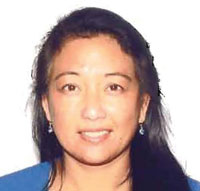 Idaho
business is booming thanks to the support of the Eastern Idaho Economic Development Partnership (EIEDP), which is countering the economic downturn by building stronger partnerships across the nine-county region.
"Our strong local, regional and statewide partnerships helped recruit six medium-sized companies into the area over the last two years, helped retain two major local companies (ON Semiconductor and Farmers Insurance), and helped local business growth," says Gynii A. Gilliam, executive director, Bannock Development Corporation. "All in all, the locally expanding businesses, along with some of the newly recruited companies that are already open and hiring, have kept the area's economy strong."
Businesses flock to the area for a variety of reasons, including its excellent workforce, competitive operating costs, land availability, expedited site selection process, exceptional access to interstate and rail transportation and customized technical training at a number of nearby colleges and universities. And as the second lowest energy cost state in America, Idaho has big appeal for big business.
Attractive to both businesses and residents, Bannock and its surrounding counties provide a low cost of living as well as a beautiful, unspoiled area to raise families and children.
Learn more at www.bannockdevelopment.org.
Port San Antonio, Texas
Several landmark events have recently catapulted Port San Antonio onto the national and global business stage. In December 2008, New Breed Logistics, a third-party logistics company, signed a seven-year lease for approximately 134,000 square feet of space at the Port. Offering distribution and logistics services to aerospace customers, New Breed Logistics will employ around 50 people.
In February 2009, Port San Antonio opened its U.S. Customs and Border Protection Federal Inspection Services (FIS) facility, which ensures quick and safe inspection for incoming commodities. And in March 2009, Port San Antonio was awarded federal stimulus funding stemming from the American Recovery and Reinvestment Act. The monies bestowed upon the Port, totaling $14.7 million, will be used to expand and re-configure a roadway that will open up 150 acres and allow for direct access to the on-site airfield.
"While financial uncertainty exists in many places, Port San Antonio has weathered much of the effects of the economic downturn," says Jorge Canavati, vice president, Business Development, Port San Antonio. "By maintaining low taxes and reasonable regulations, the State of Texas ensures the continued success of regional businesses, thus paving the way for the Port's growth in the global logistics market."
Learn more at www.portsanantonio.us.
Joplin, Missouri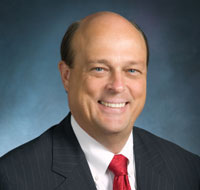 A central location, accessible transportation, stable business climate and effective workforce have continued to help
Joplin
's businesses survive and even thrive in the current economic climate.
Even with the downturn, Joplin's manufacturing (especially in food processing and defense), remains strong, providing nearly 20 percent of employment. The large medical sector also remains vibrant.
In 2008, the Joplin Area Chamber of Commerce made critical business data available to its businesses of all sizes, but particularly the small- and medium-sized firms in the area, with their new Website, www.joplinregionalbizcenter.com. The site provides a variety of resources, including a link to the JJ Hill Business Library, the largest on-line business library in the country. The Joplin Chamber was the first private-sector economic development organization to partner with JJ Hill. Companies can also access demographic information for their location, contact the SmallBusinessDevelopmentCenter and reach City resources through the site.
Although Joplin continues to be among the lowest unemployment metro area in the state and region, it has a large available workforce. Missouri Southern State University, CrowderCollege and numerous private training institutions provide a variety of customized and general skills training resources.
Learn more at www.joplincc.com.
Central Louisiana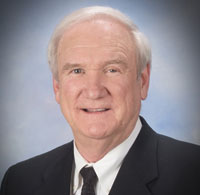 Much to the credit of the Central Louisiana Economic Development Alliance (CLEDA), the economic development arm of the Central Louisiana Chamber of Commerce, economic downturn in
Central Louisiana
has borne little resemblance to that shown by the nation as a whole.
"A big part of the ongoing efforts involve local business councils that have fostered greater formal communication between employers and education/training resources at all levels," says Elton Pody, CLEDA. "Also, local four-year public and private institutes, coupled with vocational and proprietary opportunities, continue to provide structured, flexible and proactive education/training."
CLEDA maximizes the use of several available incentive programs and persists with continual infrastructure improvements, including four lanes on intersecting highways and expansions at Alexandria Regional Port. Central Louisiana is served by two Class A railroads and AlexandriaInternationalAirport. The Central Louisiana Electric Company has just completed a 630 megawatt generating facility to provide cost-effective power for the region.
Central Louisiana Companies laud the productivity of the area's highly-trainable local workforce. This essential asset, combined with the conscious business-satisfaction efforts of the Chamber/CLEDA and several other progressive entities in the area, results in a consistent "can-do" attitude for meeting local employers' needs.
Learn more at www.choosecenla.com.
Dalton, Georgia
Dalton, Georgia
made headlines as one primary industry – flooring – which was impacted by the housing slowdown. However, greater Dalton has actually seen growth. The area has seen two recent major expansions: A $20 million development by an Asian automotive supplier and a $10 million first-phase project by a local green flooring (cork and bamboo) manufacturer.
"We're seeing interest from the automotive sector," says Melanie Suggs, executive director, Dalton-Whitfield Joint Development Authority. "Dalton was recently named one of the '101 Best Places to Locate in the Southern Auto Corridor.' "
A new Volkswagen plant in nearby Chattanooga has created interest, and Dalton companies already supply to Nissan, Mitsubishi, Toyota, BMW and others.
The community has an aggressive incentive policy that supplements state-funded inducements and a workforce that's ready and willing. Many workers are trained in production processes, while Dalton State College and an array of regional colleges and universities provide a variety of skill sets. More than 50,000 college students are within a one-hour radius of the city center.
Put simply, Dalton has a winning combination – big city infrastructure and small-town costs. Its location on I-75, between Atlanta and Chattanooga, means half the U.S. population is within a day's drive.
Learn more at www.DaltonGrows.Biz.
Vernon, Connecticut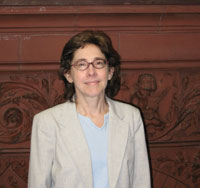 Vernon, Connecticut
sets itself apart by being a place with a plan. The Economic Development Commission's recent economic study helped the city develop priority recommendations to guide its economic development. Top priorities include supporting existing businesses, strengthening Town Hall's business-friendly climate and exploring development incentives.
"Vernon invests in top-notch facilities and infrastructure and maintains a comparatively low mill rate of 30.28," says Marina C. Rodriguez, Vernon economic development coordinator and assistant town planner. "The positive effects are clear: Vernon's business, real estate and personal property sectors are vibrant and growing."
Businesses love Vernon for many reasons, including a prime location for business growth midway between New York City and Boston, easily accessible with four I-84 interchanges, 10 miles from Hartford's I-91/84 interchange and 15 minutes from BradleyInternationalAirport. Vernon also provides a growing market, with an increasing population that includes active adult communities, single family subdivisions, condominiums and rentals.
Vernon's skilled labor force is supported by numerous nearby colleges, which offer higher education and work force training. And with desirable town services, amenities and public utilities that make business and life in Vernon both profitable and pleasurable, Vernon is the town you'll want to call home.
Learn more at www.vernon-ct.gov/economic_development.
Livingston, Louisiana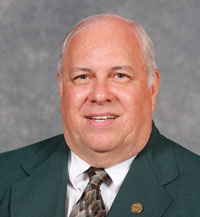 One of
America
's "100 Fastest Growing Counties/Parishes,"
Livingston, Louisiana
has three million people living within a 90-mile radius. With excellent public education, a diverse quality of life and access to markets via I-12, more people and businesses are joining the good life in
Livingston
every day.
Livingston keeps its head above the economic fray by sticking to the plan, the Livingston Economic Development Council's five-year "Livingston Tomorrow Project." It's a plan that works, and Livingston is seeing growth in steel fabrication, concrete products, vehicle assembly, retail and food products. And that's just the beginning.
"Businesses have taken advantage of a number of incentives available here, including State of Louisiana property tax exemptions for manufacturing and TIF for certain retail shopping centers," says John D. Ware, Jr., executive director, Livingston Economic Development Council. "We work hard to take care of our businesses, including a new initiative we're excited about, Louisiana's 'Industry Retention and Expansion Program.'"
With 443,000 available workers in the labor market area, Livingston is ready to work. The area also has several nearby universities and a new Literacy and TechnologyCenter, a joint venture between SoutheasternLouisianaUniversity and LivingstonParishPublic Schools.
Learn more at www.ledc.net.
Oconee County, Georgia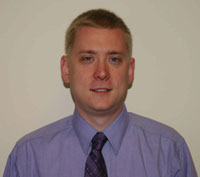 When the going gets tough,
Oconee
County
gets in touch.
"The best thing we can do during these economic times is to remain in close contact with local businesses," says Rusty Haygood, economic development director, Oconee Country Economic Development Department. "Through these conversations, we can identify problem areas that businesses are experiencing or anticipating, and we can meet those challenges proactively."
Oconee enhances its efforts with regional recruitment initiatives executed through Georgia's Innovation Crescent (www.georgiainnovationcrescent.com), which highlights the area's life science assets, including the University of Georgia, Georgia Tech, Emory University, Georgia State University, the Center for Disease Control, the YerkesPrimateCenter, and the American Cancer Society.
All those resources make Oconee a great business home, but the county offers even more. The ready Oconee workforce has a high educational-attainment level, and Oconee's exceptional local education system delivers graduation rates over 90 percent and standardized test scores exceeding state and national averages. Oconee land prices are relatively inexpensive compared to most metropolitan areas, and even more importantly, Oconee's land costs are stable.
Oconee also offers standard incentive programs, including flexible land costs, reduction of applicable fees, and bond financing to enable tax abatement.
Learn more at www.businessinoconee.com.
About the Author