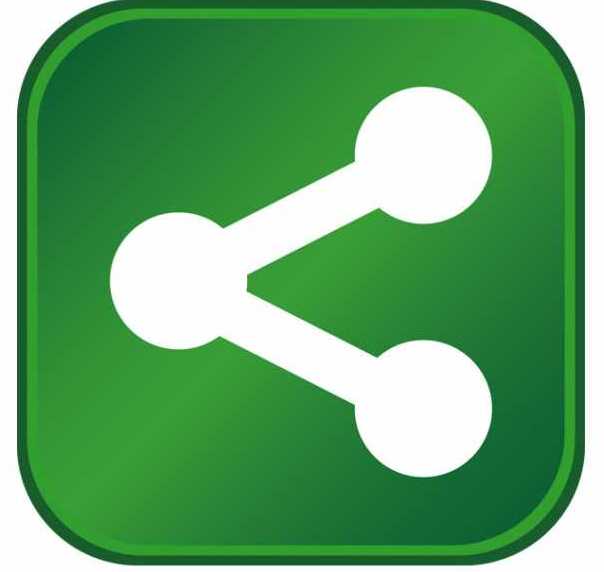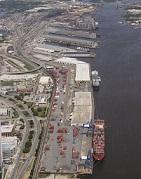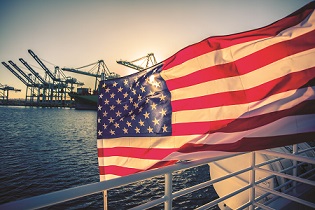 The U.S. Foreign-Trade Zones (FTZ) program is a tool that serves U.S.-based manufacturing operations by making a positive contribution to their operating margins. FTZ projects exist in all 50 states, and are operated under the auspices of more than 250 local grantee organizations that are responsible for delivering the program to their local business communities. FTZs lower the operating costs of U.S.-based companies by enabling them to reduce certain Customs-related costs that would otherwise be imposed as the result of their location in the USA. In this sense, the FTZ program is an incentive that motivates value-added operations to operate in the United States instead of "outsourcing" those operations to foreign locations. In the field of economic development, the term "incentive" often carries different connotations for different people. The beauty of the U.S. FTZ program is that it is a federal program that uses local public initiative in concert with other customized local incentives to meet the varying economic needs of different communities and states.  
To fully understand the applied meaning of the word, "incentive," it is important to understand how different kinds of economic development incentives are instrumental in enabling certain places to turn historically agrarian economies into more diversified economies. One place that has used a variety of incentives – federal, state, and local – to diversify and grow its economy is Alabama.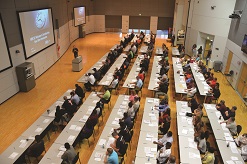 Throughout its history, Alabama has been a place of change. This remains so today. For more than a century, the aphorism, "Cotton is king," was an absolute truth for all who lived in Alabama. Until the last half-century, agriculture – dominated by one crop – was the chief source of value-added activity in the state. However, the last half-century has seen acres of agricultural fields transformed into international airports, intermodal centers and automotive assembly plants, and strips of shorelines that once served cotton-laden steamboat traffic transformed into high-tech container terminals, shipbuilding operations and off-shore energy exploration centers. Essential to success in these endeavors is the recognition that people and corporations have the basic, absolute freedom to conduct their economic affairs wherever they best see fit. Accordingly, the need to offer incentives as a means of encouraging higher value-added activity is readily apparent.
In Alabama, economic development incentives are both tangible (ports, airports, intermodal centers, highways, railroads, energy production and delivery systems, etc.) and intangible (worker training programs, specialty service programs, industrial and business financing programs). Incentives have also come in the more familiar form of what might be regarded as concessions – that is, tax reductions based on performance or behavior. These have ranged from local tax abatements to an entire state tax structure that encourages growth in industrial activity and employment, and to the use of federal programs such as the FTZ program and others. (More often than not, these types of "incentives" are, in fact, the removal of what otherwise might be dis-incentives.)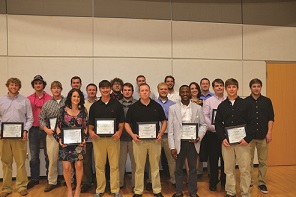 Two examples of physical infrastructure that serve as tangible cost-of-production incentives for manufacturing operations are the Port of Huntsville complex, an international airport, air cargo and intermodal center and industrial park in north Alabama, and the Alabama State Port complex, which includes a deepwater port, intermodal complex and deepwater access industrial complex in Mobile.
Rick Tucker, executive director of the Huntsville-Madison County Airport Authority, described the vision and growth of the Port of Huntsville. "In 1964, our Airport Authority made its first move in realizing the vision of converting cotton fields into an international transportation complex. At that time, Huntsville was the center of the brain trust that was aimed at putting a man on the moon. The airport was located downtown, so its growth options were very limited. Ed Mitchell – a true visionary – knew that for Huntsville and the Tennessee Valley region to continue to grow and prosper after a successful moon landing, some tangible way of attracting and supporting long-term value-added economic growth had to be developed. It was Ed who convinced community leaders to move our airport west and transform cotton fields into what the complex is today. Today, there are steamship containers arriving by rail from both east and west coast ports; and direct, regularly scheduled international air cargo flights arriving from Europe, Asia, South America and Mexico. For our region's lean manufacturers, such as Mercedes-Benz, our air cargo service is an important just-in-time lifeline. For our manufacturers that rely on a global supply chain of containerized parts, our rail-to-highway intermodal center reduces their costs and transit times significantly. The economic impact is more than significant in terms of justifying Ed Mitchell's vision. Today, the payroll total for people who work within the boundaries of the Port of Huntsville complex more than doubles the market value of the entire State of Alabama's cotton crop. When you add our transportation infrastructure and services, along with incentives such as our Foreign-Trade Zone project, then our ability to enhance the competiveness of our region's FTZ users, such as Toyota, GE and VF Jeanswear, becomes even more considerable."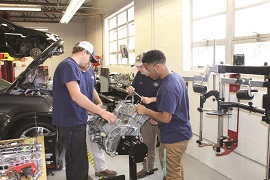 Jimmy Lyons, director/CEO of the Alabama State Port Authority, noted the direct relationship between the Port of Mobile and manufacturers that also use the U.S. FTZ program and state and local incentives to make their operations competitive. "Over the past several years, we have invested nearly $500 million in a marine container terminal, an intermodal container transfer facility and steel-handling facilities. A number of FTZ users count on us to improve federal channels and port infrastructure to keep their international supply chains running smoothly. These include the Hyundai plant in Montgomery, the Outokumpu stainless steel plant in north Mobile County, our area's shipbuilders, such a BAE Systems and Austal USA, and our offshore energy production technology manufacturers Aker Solutions and MH Wirth that use our Middle Bay Port FTZ site. Our planning and investment in facilities and services that complement these companies' success is based on our clear understanding that if our port isn't in the business of lowering the operating costs of our present and future customers, then we're just moving our state backward instead of forward. Our direction is forward."
In terms of incentives that cannot be seen, but can nevertheless be felt, Alabama has created a number of incentives that broadly fall under the Alabama Jobs Act. These are aimed at realizing the state's "Made In Alabama" program of economic diversification, and include state tax incentives related to jobs, investment and expansion, plus built-in statutory incentives such as the absence of inventory and goods-in-process taxes. Also important are services such as one-stop expedited permitting processes and the state's AIDT (Alabama Industrial Development Training) workforce program.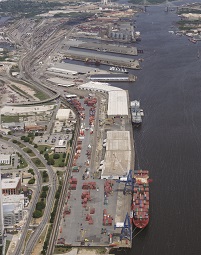 Greg Canfield, Alabama's secretary of commerce, explained how the pieces fit together in terms of the state's success in industrial recruitment. "We take a team approach to facilitating both recruitment and expansion. We work with local government and economic development organizations – several of which are FTZ grantees – and demonstrate to industrial prospects how our infrastructure, tax structure, our outstanding AIDT worker program, and their use of federal programs such as the FTZ program, will positively affect their ongoing competitiveness."
"Our five FTZ projects in the state offer companies the choice of utilizing locally based FTZ experts if they wish. Our local FTZ experts have been instrumental in providing us with detailed answers to foreign-based industrial prospects' questions as they have evaluated where to make their new American home. Last year, more than $20 billion in manufacturing output – that's more than half of Alabama's total – was produced by companies that use both our local communities' FTZ projects and our state training programs. What's great about this is that all but one of these companies has come to Alabama within the last 30 years. What's even greater is that they employ more than 16,000 Alabamians with high high-paying manufacturing jobs.
"Customizing and layering incentives has worked for us. Even two of our largest public utilities, Alabama Power and TVA, provide incentives based on industrial employment and investment. Our total state economy has grown by one-third over the past 10 years. Thanks in no small part to the FTZ program, Alabama's balance of trade is much more positive than the nation's as a whole. Our FTZ manufacturers import $5 billion in parts and raw materials, but export almost $7 billion in finished goods. Our trade balance with the state's two largest trading partners, Canada and Mexico, is actually positive, and suppliers of FTZ users continue to migrate to Alabama. Today, there are more than 150 Alabama-based companies within the supply chain of either Mercedes-Benz or Hyundai."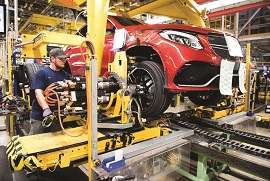 Mercedes-Benz represents an example of two important FTZ benefits: duty avoidance on re-export and supply-chain efficiency. The company re-exports more than 50 percent of the passenger automobiles it produces and uses FTZ Weekly Entry procedures to efficiently ship vehicles to domestic outlets. Mike Rafferty, customs compliance specialist at the Mercedes-Benz plant near Tuscaloosa, said, "The FTZ program, along with the state's training program and other incentives, has been instrumental in enabling our plant to win more and more production share within the worldwide system of Daimler production facilities. In addition to being the worldwide producer of several Mercedes-Benz SUV models, our plant currently builds the C-Class model for the U.S. and NAFTA markets. This has helped us further capitalize on the leverage provided by NAFTA itself." 
Aker Solutions, located at Mobile's Middle Bay Port FTZ site, also represents an example in which FTZ status helps a U.S.-based operation successfully compete with an overseas sister plant. In Aker Solutions' case, its sister plant is based in Moss, Norway. Although the Moss plant recently won a contract to manufacture products for an undersea energy project in the Mediterranean Sea, FTZ savings mean that the Mobile plant wins the majority of the company's production share for such projects in the Gulf of Mexico and the West African coast.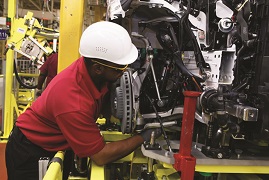 In certain instances, there are tariff (duty rate) relationships that actually penalize companies for making their product in the U.S. This occurs when a component item or raw material is subject to a higher duty rate than the finished product. Hence, the importer of the finished product pays a lower effective duty rate on foreign components than a manufacturer of the same product based in the U.S. This gives the foreign producer an unfair and unintended advantage over the domestic manufacturer. The FTZ program levels the playing field in these circumstances by enabling the FTZ manufacturer to apply the finished product duty rate to imported components used in production for domestic consumption. This removes a dis-incentive for manufacturing in America. Over the past 30 years, Alabama's local Zone grantee organizations have applied for and secured this FTZ benefit for more than 20 Alabama-based manufacturing firms.
The value of the FTZ program, and the ability of local public entities to deliver it to members of their business communities, is not lost upon Alabama's federally elected officials. U.S. Senator Richard Shelby noted, "Over the past 30 years, the FTZ program has facilitated significant growth and diversification of Alabama's economy. The goal of the program is to allow our nation's free enterprise system to create and retain U.S. jobs and spur economic activity. However, I believe that streamlining the FTZ Board structure at the federal level, increasing accountability and transparency of the Board's actions and ensuring that the FTZ program is driven by the states and local communities is critical to maintaining the program's success. I will continue to fight to make sure the FTZ program provides the greatest benefit to Alabama's economic productivity and jobs." 
Thus, the U.S. FTZ program, in concert with other local, state and federal incentives, has been part of Alabama's package for engineering economic change that in one generation has had a significant effect on the lives of an ever-growing number of its citizens. The same is true in many other states and communities.
Rick Tucker summed it up, "We are turning the tide in terms of winning at global trade, industrial competition and economic and societal diversification."
About the Author