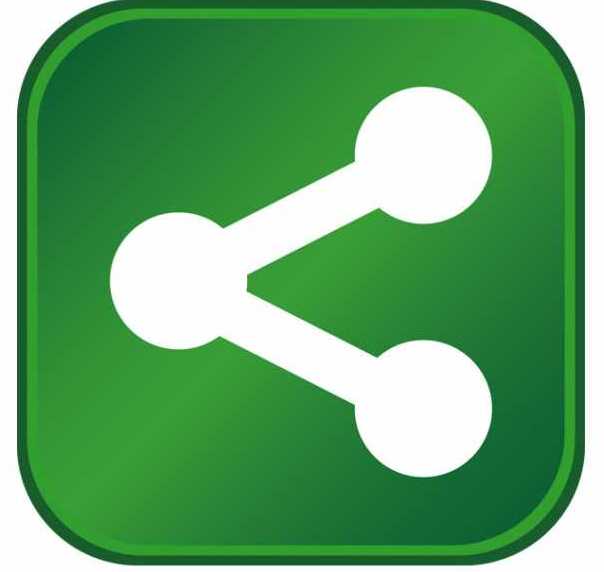 U.S.-based executives at large companies remain bullish on American manufacturing, and their actions are starting to show it, according to new research by The Boston Consulting Group (BCG).
The firm's third annual survey of senior manufacturing executives at companies with sales of $1 billion or more found that the number of respondents who said that their companies are already bringing production back from China to the United States had risen 20 percent—from roughly 13 percent to 16 percent—in the past year. The number who said that they would consider returning production in the near future climbed 24 percent—from about 17 percent to 20 percent. And a majority (54 percent) expressed interest in reshoring, validating last year's result (also 54 percent).
The 2014 survey—conducted by BCG's Center for Consumer and Customer Insight in August, one year after last year's—drew responses from 252 decision makers across a broad range of industries.
"These findings show that not only does interest in repatriating production to the U.S. and creating American jobs remain strong but also that companies are acting on those intentions," said Harold L. Sirkin, a BCG senior partner and coauthor of the firm's series on the shifting economics of global manufacturing, which was launched in 2011. 
Another noteworthy finding this year: respondents indicated that the U.S. had surpassed Mexico as the most likely destination for new manufacturing capacity to serve the U.S. market. While the percentage of executives who chose the U.S. rose from 26 percent to 27 percent, the percentage who chose Mexico slipped from 26 percent to 24 percent. 
In addition, respondents predicted that the U.S. would account for an average of 47 percent of their total production in five years, reflecting a 7 percent increase in U.S. capacity compared with last year's results. Only 11 percent of their capacity would be in China, a 21 percent decrease from last year. Respondents forecast that the share of production in Mexico, Western Europe, and the rest of Asia would also drop. 
By a three-to-one margin, respondents also predicted that reshoring would create U.S. manufacturing jobs within five years. Fifty percent of the respondents said that they expect to boost their U.S.-manufacturing workforces by 5 percent or more. Only 17 percent predicted that their companies would be employing at least 5 percent fewer manufacturing workers in the U.S. five years from now. The survey findings reinforce a previous BCG estimate that reshored production, along with rising exports, could create between 600,000 and 1 million direct manufacturing jobs by 2020. 
Another trend seen in the findings is that U.S. manufacturers are increasingly considering factors other than direct costs such as labor when they devise their production strategies. More than 70 percent cited better access to skilled talent as a reason for moving operations to the U.S.— more than four times as many respondents as those who cited access to talent as a reason for relocating production outside the U.S. For goods that would be sold in the United States, around 80 percent cited logistical reasons such as shorter supply chains and lower shipping costs as primary reasons for moving operations to the U.S. from other countries. 
"We have long advised companies to look at the total cost of manufacturing in the U.S. and to consider the entire supply chain—not just the obvious factors such as wages," said Michael Zinser, a BCG partner who leads the firm's manufacturing practice in the Americas. "When companies take a holistic view, the U.S. increasingly comes out ahead, particularly if those products are to be consumed in the U.S." 
The survey also found that large U.S. manufacturers see a payoff from investing in advanced manufacturing technologies, such as 3-D printing, robotics, and digital manufacturing. Fifty-six percent of respondents said they either "strongly agree" or "somewhat agree" that the declining costs of automation have improved the competitiveness of their products against those made in low-cost countries. Seventy-one percent said that advanced manufacturing will improve the economics of producing locally. And 72 percent indicated that their companies plan to invest in automation or other advanced manufacturing technologies in the next five years.
"The combination of improved U.S. cost competitiveness in terms of labor and energy and the increased productivity that can be gained from advanced manufacturing technologies makes the case for manufacturing in America even stronger," said Justin Rose, a BCG partner and coauthor, along with Sirkin and Zinser, of The U.S. Manufacturing Renaissance: How Shifting Global Economics Are Creating an American Comeback (Knowledge@Wharton, 2012). 
To view a copy of the survey findings, please visit SlideShare here. 
About BCG's Center for Consumer and Customer Insight
The Boston Consulting Group's Center for Consumer and Customer Insight (CCCI) applies a unique, integrated approach that combines quantitative and qualitative consumer research with a deep understanding of business strategy and competitive dynamics. The center works closely with BCG's various practices to translate its insights into actionable strategies that lead to tangible economic impact for our clients. In the course of its work, the center has amassed a rich set of proprietary data on consumers from around the world, in both emerging and developed markets. The CCCI is sponsored by BCG's Marketing & Sales and Global Advantage practices. For more information, please visit here.
About bcgperspectives.com
Bcgperspectives.com features the latest thinking from BCG experts as well as from CEOs, academics, and other leaders. It covers issues at the top of senior management's agenda. It also provides unprecedented access to BCG's extensive archive of thought leadership stretching back 50 years to the days of Bruce Henderson, the firm's founder and one of the architects of modern management consulting. All of our content—including videos, podcasts, commentaries, and reports—can be accessed by PC, mobile, iPad, Facebook, Twitter and LinkedIn.
About The Boston Consulting Group
The Boston Consulting Group (BCG) is a global management consulting firm and the world's leading advisor on business strategy. We partner with clients from the private, public, and not-for-profit sectors in all regions to identify their highest-value opportunities, address their most critical challenges, and transform their enterprises. Our customized approach combines deep insight into the dynamics of companies and markets with close collaboration at all levels of the client organization. This ensures that our clients achieve sustainable competitive advantage, build more capable organizations, and secure lasting results. Founded in 1963, BCG is a private company with 81 offices in 45 countries.