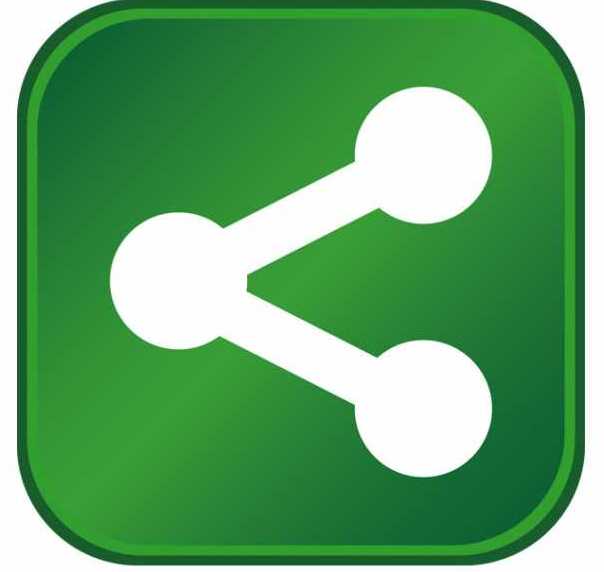 Together with the Governor's Office of Economic Development (GOED), Oemeta announced it will build a high-tech manufacturing plant in Salt Lake County to support growing demand in the western region. 
"The addition of Oemeta to Utah's growing list of manufacturing companies hits home two major points," said Val Hale, executive director of GOED. "Utah is actively recruiting foreign firms to invest in the state and is increasingly aware of bringing environmentally friendly companies here. We are honored to be the chosen location for Oemeta's first U.S. expansion." 
"Oemeta is truly excited for the opportunity to partner with Utah in establishing our first U.S.based facility in Salt Lake county," said Andrew Leech, president and CEO of Oemeta Inc. "We look forward to continuing work with the Governor's Office of Economic Development, in our commitment to incorporating the value of more environmentally friendly processes in industrial machining."
Oemeta is the preeminent green chemistry leader in industrial machining for companies including BMW and Audi. Oemeta's cutting edge bio-based technology has a proven performance track record, while being safer and more environmentally friendly than traditional petrochemicals. Oemeta products are approved officially "green" by the U.S. Department of Agriculture.
Oemeta has indicated that they will be creating 58 new jobs over the next seven years. The total wages, including medical benefits, in aggregate are expected to exceed 125 percent of the county average wage. The projected new state wages over the seven year life of the agreement are expected to be approximately $12,664,553. Projected new state tax revenues, as a result of corporate, payroll and sales taxes, are estimated to be $567,233 over seven years. The new Oemeta facility has the potential to result in an expected capital investment of $5,250,000.
"Utah continues to attract high-tech companies from around the world thanks to our low taxes, sound regulations and skilled workforce," said Jeff Edwards, president and CEO of the Economic Development Corporation of Utah. "We congratulate Oemeta on their smart decision to expand to the state."
As part of a contract with Oemeta, the GOED Board of Directors has approved up to a maximum tax credit of $113,447 in the form of a post-performance Economic Development Tax Increment Finance (EDTIF) incentive, which is 20 percent of the new state taxes Oemeta will pay over the seven-year life of the agreement. Each year as Oemeta meets the criteria in its contract with the state, it will earn a portion of the total tax credit incentive.
About the Utah Governor's Office of Economic Development (GOED) www.utah.gov
The Governor's Office of Economic Development (GOED) charter is based on Governor Gary Herbert's commitment to economic development statewide. Utah's economic development vision is that Utah will lead the nation as the best performing economy and be recognized as a premier global business destination. The mandate for this office is to provide rich business resources for the creation, growth and recruitment of companies to Utah and to increase tourism and film production in the state. GOED accomplishes this mission through the administration of programs that are based around targeted industries or "economic clusters" that demonstrate the best potential for development. GOED utilizes state resources and private sector contracts to fulfill its mission.  For more information please contact:  Michael Sullivan, 801-538-8811 or mgsullivan@utah.gov.
 
About Oemeta
Oemeta is a third-generation family-owned and -managed company. Our products are renowned for their high quality and reliability. Our focus on water-based cooling lubricants and application expertise has made us a leader in this specialist field. Our development process, tailored to our customers' specific requirements, leads to solutions and products that set standards in the metalworking industry. Product inventions such as the two-component cooling fluid and multi-function oils have led to lasting improvements and cost savings in the production processes of automotive and metal manufacturing industries.
Oemeta came into being during an eventful period in European history. In 1916, at the height of the First World War, we started production in Berlin of 'drilling oils' for metal working, as they were then known. Our company name, perhaps not obvious at first sight, was derived from the words 'Oel' and 'Metall' (oil and metal) and is the name by which the company is known up to this day.
By 1921 the production capacity at the original Berlin site was already insufficient and consequently production was moved to Bötzow, located to the west of the city. At the same time, the product range was expanded to include grinding wheels. However in 1993, following a reassessment of the core business of Oemeta, this sector was sold. Since then, the focus of the business has been the manufacture and marketing of industrial lubricants.
The Second World War inevitably had an impact on Oemeta. The company was confiscated and the production facility dismantled. The shareholders, along with some of the employees, moved to a location near Stuttgart and re-established Oemeta in 1949.  This was not without difficulties. The restrictions imposed by the occupying powers led to a dispersal of the business specialisms. Grinding wheels were produced at a site in Mannheim, whereas permission to manufacture cutting fluids could only be obtained in Hamburg.
Eventually a search began for a location that could accommodate all of our activities. An existing business with appropriate production conditions was found in Uetersen, the 'town of roses,' 30 kilometres northwest of Hamburg. This site was duly purchased, and Oemeta moved to Uetersen in 1953.