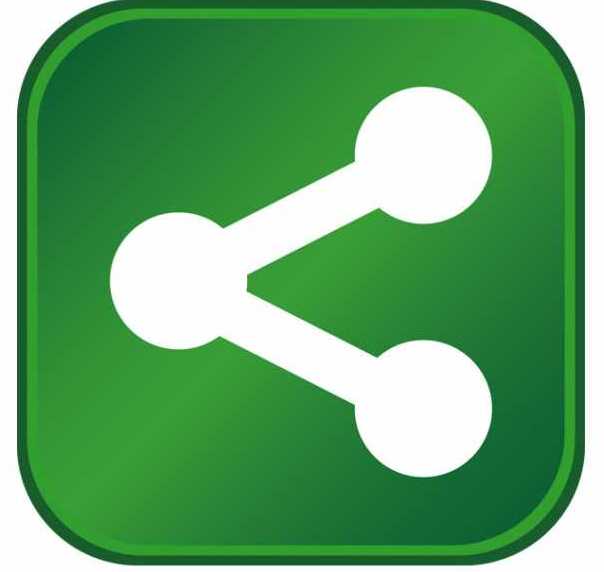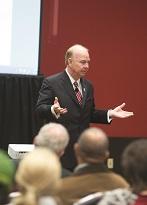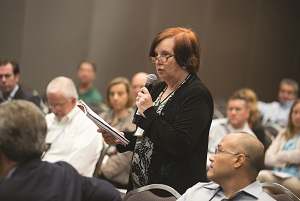 Over the past half century, the way people think about the workplace has changed. Whether it's an airport, a museum or a Fortune 500 company, the workplace is no longer thought of as a simple container for the things that support worker health, productivity and satisfaction. The workplace has become a tool to achieve these things. And, like any tool, you need someone who knows how to use it to get the most out of it.
This is why facility management is one of the fastest-growing professions in the world. Utilizing a vast arsenal of knowledge, skills and abilities, modern facility managers ensure functionality of the built environment by integrating people, place, process and technology. As the process owner for business initiatives including sustainability, ergonomics and worker mobility, they must know the theories and be able to effectively and efficiently transform these into workable solutions that produce results. Facility managers are in the driver's seat of some of the most valuable and sophisticated man-made environments in the world.
Around the world, buildings – and the built environment around and within them – represent the single largest fixed asset for almost all businesses and organizations. Bold facility investments are being made through new construction, renovations and the adoption of new technologies. While details vary, the overriding motivations include improved productivity and sustainability, and the institutional support of the only thing that costs more than facilities: people.
To meet these increasing expectations, employers are looking for well-qualified facility managers not only to maintain operations, but to play an active role in developing and implementing workplace strategies. Expectations for the performance of the built environment are changing faster than ever.
Yet, paradoxically despite the key role in empowering the entire workforce, facility managers often operate within a bubble of professional isolation. They often have no counterparts in their workplace for consultation or advice. The knowledge and skills they provide are as unique as they are indispensable. As a result, modern facility managers must find ways to connect with other facility managers.
The International Facility Management Association (IFMA) is leading the charge to learn, connect and advance the men and women responsible for getting the most out of the facilities they run. Through cutting-edge research, benchmarking and best-practices from around the world, today's facility managers have access to more information than ever before.
Tapping into the expertise of 23,000 members from 78 countries, IFMA is helping facility managers around the world forge the future one building at a time. For 33 years, IFMA has been the profession's thought leader – supporting, representing and defining facility management.
One of IFMA's most important contributions relates to defining the roles facility managers are expected to take in order to help them identify areas of experience that would benefit them. Comprehensive research identified a set of 11 core competencies that serve as a framework around which critical skills can be built.
The 11 core competencies of facility management are:
1. leadership and strategy;
2. project management;
3. quality control;
4. real estate and property management;
5. operations and maintenance;
6. technology;
7. finance and business;
8. environmental stewardship and sustainability;
9. emergency preparedness and business continuity;
10. human factors; and
11. communication.
Any of these skills alone constitute a career possibility, but effective facility management requires them all. The breadth of required skills poses two related challenges. First, where can a facility manager turn to develop new skills and hone existing ones? Second, how can a prospective employer know if a job candidate has the necessary skills to tackle a job?
The answer to both questions is professional credentials. IFMA has created several credentialing programs based around these skill sets.
Not only do these programs offer expert training based on the latest industry standards, but they give prospective employers a shortcut to recognizing which job candidates are best suited to meet their business needs.
The following are three IFMA credentials a facility manager can earn:
CFM® (Certified Facility Manager®) – For facility managers, the CFM is the gold standard in certifications. It is the only globally recognized certification, setting the industry standard for facility management competence around the world. Preparatory course work and the exam is based upon the established areas of core competency necessary for the job. Before any facility manager is eligible to earn CFM credentials, he or she must have at least five years of experience in the field.
FMP® (Facility Management Professional) – This program prepares entry-level and transitioning facility managers for the unique challenges of the profession. The credential, which requires completion of four educational courses, is designed to provide the skills a facility manager would find necessary in the daily routine of the job.
SFP® (Sustainability Facility Professional®) – IFMA's latest credential brings something new to the efforts to protect and maintain the environment. While there are many green credentials available for everything from appliances to buildings, the SFP is unique. Instead of grading the end result of a project, it focuses on training the people responsible for making that end result happen. Before you can have a green building, you need a person who knows how to create a green building. That person is an SFP.
Thousands of facility managers from around the world have demonstrated mastery of the daunting array of necessary skills to earn one or more of these valuable credentials. By earning one of these respected third-party credentials they've established themselves as leaders in the profession and given prospective employers an easy way to recognize their abilities.
Like any profession these days, however, facility management is changing. IFMA is continuously monitoring industry trends, conducting cutting-edge research and connecting innovators via trade conferences around the world, publications and social media.
One of the most important resources for a facility manager is information from other facility managers who are facing the same challenges. A community like IFMA supports those connections to facilitate information sharing on best practices, benchmarking, case studies and empirical research.
Facility management, for example, is playing innovative roles in the much larger sustainability campaign. The SFP credential is teaching facility managers how to implement green policies that save money and protect the environment. But that's just the beginning. Research has shown that the habits developed at work are brought home, extending the environmental benefits beyond regular working hours. At the same time, facility managers are helping to shape the development of cities around the world by providing time-tested solutions that can be implemented by politicians and urban planners across a much larger scope. Facility managers are the stewards of the built environment over its entire lifecycle ensuring long-term sustainable strategies are aligned with the goals of the business.
As facility managers are asked to take on more and play a bigger role in long-term strategic planning, many organizations are embracing a broad approach to the discipline. Instead of looking for one person with expertise in all 11 core competencies, facility management teams are assembled with a combined skillset to do the job.
An investment in a facility without investing in someone to run it is like buying a racecar but not bothering to hire a driver. You'll probably be able to get the engine started and you might even be able to make a few laps, but once the race starts, your competition (and maybe your people) is going to leave you in the dust.
As the facility management profession grows, IFMA will maintain its commitment to help its members learn the skills they need for the job, connect with peers and industry experts and advance the cause of their profession and employers.
About the Author