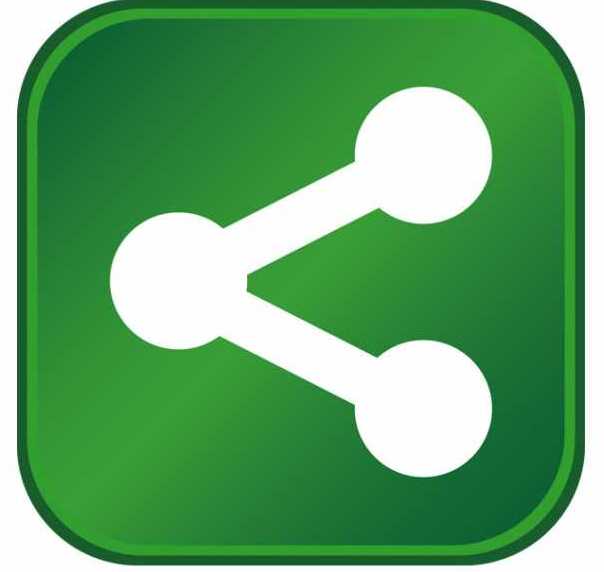 The Iowa Economic Development Authority (IEDA) board awarded direct financial assistance and tax benefits to 14 companies for job creation, expansion and small business development projects. The awards will assist in the creation of 271 jobs, retention of 13 jobs and will result in over $85 million in new capital investment for the state.
"Today's awards demonstrate the importance of strategically integrated economic development tools that support the growth and development of businesses both large and small, new and existing," said IEDA Director Debi Durham.   "We continue to leverage a small amount of public investment to create big results in communities statewide".
The board approved assistance for planned or proposed projects located in Eddyville, Council Bluffs, Indianola, Clinton, Davenport, Centerville, Iowa City, Roland, Clive, Ames, Johnston and Sioux City.
Ajinomoto to expand production at Eddyville facility
Ajinomoto Heartland, Inc. (AHI) has operated a production facility in Eddyville since 1986.  The company uses a fermentation process to produce feed grade crystalline amino acids for animal feed for the North American market.  The production process is based on fermentation technology and the main feed stock is corn sugar produced at the neighboring Cargill plant.  The board awarded AHI tax benefits for its plans to introduce a new fermentation technology to increase production of bulk amino acids and expand the production of value added amino acids to utilize this new bulk production.  The $33 million capital investment is projected to create 15 jobs, of which 11 are incented.
Council Bluffs' scrap processor receives assistance
Founded in 1898, Alter Trading – a privately owned, fourth generation company – is one of the largest scrap processors in the country with trading offices and processing plants across the central United States. The board awarded the company tax benefits for a $20 million capital investment that is set to create 15 jobs.  The project entails the building of a new non-ferrous plant that will help Alter grow in the central region of the United States as well as make their current operations more efficient.
C&L Companies plans expansion of operations
C&L Companies, based in Urbandale, supplies after-market engine component replacement parts for dirt bikes and ATVs.  The company plans to build a new facility in Indianola which includes distribution and office space.  The board awarded the company tax benefits for this $1.8 million capital investment that is expected to create eight jobs, of which two are incented.
Data Dimensions set to create 130 jobs in Clinton
Data Dimensions has over 30 years of experience in the Business Process Automation (BPA) industry.  Its core competencies focus on helping clients better manage document capture administration.  The company has acquired substantial new government and commercial contracts for services, generating the need for additional staff and improved space.  As a result, the board awarded the company tax benefits to assist in its plans to move from its current Clinton location, though the Enterprise Zones Program, to a newly constructed facility within the Lyons Business & Technology Park, also in Clinton.  The new facility represents a $5.9 million capital investment and is expected to create 130 jobs, of which 10 are incented. 
Davenport manufacturer to construct new facility
Since 1987, Mid-American Glass (MAG) has served as a regional distributor and fabricator of flat glass, insulating glass and architectural metal within a 200-mile radius of the Quad Cities area.  While flat glass distribution remains the strength of the company, fabrication of insulating glass and architectural metal continues to drive its growth.  The board awarded the company tax benefits for the construction of a new building and the acquisition of manufacturing machinery and equipment to expand their production capabilities and offer new products.  This $4 million capital investment is expected to create 13 jobs and retain 13 jobs.  Thirteen of the new jobs and three of the retained jobs are incented.
Railway business to open plant in Clinton
In business since 1920, RAIL.ONE offers a broad portfolio of products and services involving all aspects of railway infrastructure.  The board awarded the company tax benefits for a $20 million capital investment involving the construction of a new manufacturing plant for concrete ties.  The project is expected to create 62 jobs.
Professional beauty and pet grooming company to relocate to Centerville
Shark Fin Shear Company is a professional beauty and dog grooming company that provides professional quality cutting and thinning shears and other related tools and accessories.  Currently located in New Jersey, the company plans to move the business to Centerville, purchase land and build a warehouse and office space for the company's operations.  The board awarded the company $75,000 in direct financial assistance for this project from the Economic Development Set-Aside Program. The project represents a $525,000 capital investment and is expected to create 15 jobs.
Demonstration Fund and Innovation Acceleration Fund awards made to seven start-ups
The Demonstration Fund provides financial and technical assistance to encourage high-technology prototype and concept development activities that have a clear potential to lead to commercially viable products or services within a reasonable period of time.
The fund provides up to $150,000 to encourage commercialization activities by small and medium-sized Iowa companies in the advanced manufacturing, biosciences and information technology industries. The primary purpose of the fund is to help businesses with a high-growth potential reach a position where they are able to attract later-stage, private-sector funding. 
The Iowa Innovation Acceleration Fund, one of several funds established under the State Small Business Credit Initiative (SSBCI), promotes the formation and growth of businesses that engage in the transfer of technology into competitive, profitable companies that create high paying jobs. The funds are designed to support commercializing research, launching new start-ups and accelerating private investment and industrial expansion efforts that result in significant capital investment.  
Award recommendations for both the Demonstration Fund and Iowa Innovation Acceleration Fund are made by the Technology and Commercialization Committee to the IEDA Board for approval.
Iowa City-based TranslaCare was founded in 2011 when founder Ryan Ries learned that patients afflicted with stroke and traumatic brain injury often experienced aphasiac symptoms.  He found that there is an unmet need for a product that enables patients afflicted with traumatic brain injury or stroke the ability to effectively communicate with others.  The company was awarded a $100,000 loan via the Iowa Innovation Acceleration Fund to help develop a proprietary software application with custom user-interface designed specifically for those afflicted with speech disabilities.
Roland Iowa's Agriculture Concepts, Inc. has designed a tillage attachment for row-planters that effectively relieves the compaction caused by the weight of planters and tractor wheels.  The board awarded the company a $150,000 loan from the Demonstration Fund to market and promote its product.
Energy Stewards International is located in Clive and develops energy accountability software for utility-sponsored energy efficiency programs. The initial program, HVAC SAVE, is being developed for Iowa-based utility companies MidAmerican Energy, Alliant Energy, Black Hills Energy and Cedar Falls Municipal Utility.  The company was awarded a $75,000 loan through the Demonstration Fund to advance and evolve its software capabilities so that it can be marketed outside of the Iowa utilities, to improve the user experience and drive incremental revenue.
Founded in 1993, Innovative Lighting, Inc. is headquartered in Roland, Iowa where it manufactures a full line of quality LED lighting products, its patented optics and plastic molded injected parts. Innovative Lighting also has a custom injection molding plant in Albia, Iowa. The company was awarded a $500,000 loan from the Iowa Innovation Acceleration Fund to launch a more aggressive sales and marketing program to enhance the business, as well as initiate its new line of dynamic EcoBrite indoor and outdoor lighting products.
Proplanner, Inc. is an advanced manufacturing engineering software company that specializes in applications that help manufacturing engineers launch new and modified products into production in less than half the time with unparalleled levels of accuracy.  The Ames-based company was awarded a $350,000 royalty via the Iowa Innovation Acceleration Fund to further develop and refine its software application.
The board awarded StrataBolt, Inc. a $100,000 loan through the Iowa Innovation Acceleration Fund for prototype design and product refinement.  StrataBolt is located in Johnston and its product enables LED light fixtures to be simply connected to an Ethernet cable to power, control, and monitor that light fixture from anywhere using mobile and web apps that are currently under development, transforming lighting from a facilities device to an IT solution.
Exoteric Analytics, LLP was established in 2009 when the founders were asked to create a monitoring and control system for a seed corn producer. As a result, the Isadore system was developed as the initial prototype and was well received by two independent seed pro­ducers. The Isadore® Dryer Management System consists of hardware and software components and is currently in the patenting process.  The board awarded this Sioux City company a $25,000 grant via the Demonstration Fund for marketing, equipment, model development and rental space.