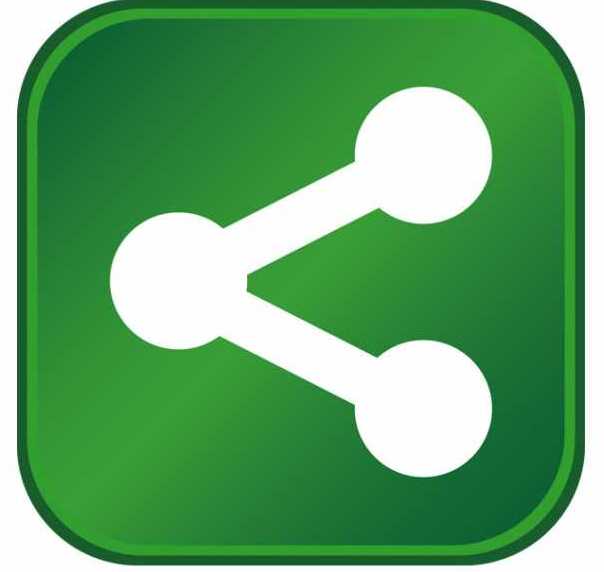 The Iowa Economic Development Authority (IEDA) board awarded financial assistance to 11 companies for job creation, expansion and small business development projects. The awards will assist in the creation of 182 new jobs and will result in $54.3 million of new capital investment to the state.
"Our focus is on pursuing viable economic development and employment opportunities for the state of Iowa," stated IEDA director Debi Durham. "This month's projects are a testament to our strength in the advanced manufacturing sector. In addition, our entrepreneurial programs continue to play an important role in developing and nurturing innovation."
The board approved assistance for planned or proposed projects located in Muscatine, Cedar Rapids, Spirit Lake, Shell Rock, Keokuk, Cedar Falls, Ames, Iowa City and Coralville.
Office furniture leader plans expansion in Muscatine
Muscatine-based HNI Corporation, the second-largest manufacturer of office furniture in the world, plans to expand its current campus by acquiring additional property in order to increase capacity for laminate and wood product manufacturing. The board awarded the company tax benefits for this $20 million capital investment. The project is expected to create 10 jobs.
MSI Mold Builders proposes addition to Cedar Rapids plant
MSI Mold Builders, Inc. designs and builds various types of steel and aluminum molds for injection, structural foam, rim, blow, gas assist and structural web processes, in addition to aluminum limited production injection molds. The board awarded the company $144,000 in direct financial assistance as well as tax benefits to construct a 14,500 square foot addition that will be built to increase capacity and accommodate demand. This $5.6 million capital investment is expected to create 18 new jobs.
Spirit Lake off-road vehicle manufacturer plans expansion
Started in 1958 in Roseau, MN, Polaris Industries, Inc. is a global leader in the powersports industry. Polaris designs, manufactures and markets innovative, high-quality, off-road vehicles and also sells parts, garments and accessories under the brand name PURE POLARIS. The company was awarded $395,000 in direct financial assistance as well as tax benefits to expand the existing facility in Spirit Lake to house new equipment and meet continued growth. The project is expected to create 79 new jobs and represents a $22.6 million capital investment.
Unverferth proposes expansion at Shell Rock facility
Unverferth Manufacturing Co., headquartered in Kalida, Ohio, is a manufacturer of farm equipment. Their product base includes wheel systems, grain handling, tillage, hay handling and spraying equipment. Unverferth Manufacturing is expanding their Shell Rock facility by 81,000 square feet to increase production and meet customer demand. The board awarded the company $200,000 in direct financial assistance as well as tax benefits for this $5.9 million capital investment. The project is expected to create 75 new jobs.
Demonstration Fund and Innovation Acceleration Fund awards made to seven start-ups
The Demonstration Fund provides financial and technical assistance to encourage high-technology prototype and concept development activities that have a clear potential to lead to commercially viable products or services within a reasonable period of time.
The fund provides up to $150,000 to encourage commercialization activities by small and medium-sized Iowa companies in the advanced manufacturing, biosciences and information technology industries. The primary purpose of the fund is to help businesses with a high-growth potential reach a position where they are able to attract later-stage, private-sector funding.
The Iowa Innovation Acceleration Fund, one of several funds established under the State Small Business Credit Initiative (SSBCI), promotes the formation and growth of businesses that engage in the transfer of technology into competitive, profitable companies that create high paying jobs. The funds are designed to support commercializing research, launching new start-ups and accelerating private investment and industrial expansion efforts that result in significant capital investment.
Award recommendations for both the Demonstration Fund and Iowa Innovation Acceleration Fund are made by the Technology and Commercialization Committee to the IEDA Board for approval.
Amjet Turbine Systems (ATS), located in Keokuk, was formed in 2009 to commercialize the IP and experience gained by the American Hydro Jet Corporation in their manufacture of marine propulsion water jets by applying the technology for hydro-power generation. The company was awarded a $100,000 grant via i6 project funds to manufacture a hydroelectric turbine/generator made of engineered composites, using proprietary technology in combination with well-known hydrodynamic and electrical power technologies to demonstrate that a compact, low weight, low cost turbine/generator system can be mass-produced and provide electric power efficiently.
Banno, founded in 2008, is an Iowa-based software company located in Cedar Falls and Des Moines that provides solutions to financial institutions by harvesting and analyzing behavior-driven banking data to help its customers retain business and grow. They provide Banno.com-powered websites, mobile banking, account aggregation and enriched transactions along with segmented customer analysis based on anonymous data that can be used for actionable product offerings. The board awarded the company a $1 million loan through the Iowa Innovation Acceleration Fund for hiring personnel, marketing activities and equipment needs related to the development and growth of their white label financial aggregation application. The application, known as Grip, is a software as a service (SaaS) financial decision support tool that enables consumers to view all account information on the go, promoting greater spending awareness and encouraging smarter financial decisions.
Kiverdi was formed to commercialize a Carbon EngineeringT platform that is a hybrid thermochemical/biological process that uses a number of low cost, high volume, high availability feedstocks such as purpose grown biomass as well as waste biomass. The board awarded the company, based in San Francisco, a $150,000 grant via i6 project funds to collaborate with Iowa State University to build and perfect a pilot commercial plant. The company is considering locating their specialty plants in Iowa to produce oil equivalents at locations in close proximity to biomass feedstock sources.
Iowa City-based Memcine Pharmaceuticals, founded in 2010, is developing an immune complex technology (Immunoplex) that is designed to improve vaccines by enhancing safety and efficacy while increasing the speed and reducing the cost of immune complex vaccine production. The board awarded the company a $150,000 grant through the Demonstration Fund to secure research space at the BioVenture Center in Coralville and hire two research staff to ensure timely completion of proposed work.
NanoMedTrix, LLC, also located in Iowa City, is a start-up medical device company that intends to design, patent and market an entirely new form of contrast agents for medical imaging, molecular biology and potentially drug delivery. The company was awarded a $150,000 grant through the Demonstration Fund to develop and expand the company's infrastructure, secure broad-based financial support and develop a sale/retail network.
Telepharm Technology was formed in Iowa City in 2012 and sells a full telepharmacy solution that is aimed at delivering remote verification software that connects one pharmacist to service and operate four telepharmacies in an effort to decrease operating expenses of rural pharmacies and revitalize rural pharmacies into a profitable venture. The board awarded the company a $75,000 grant through the Demonstration Fund to beta test its solution in a multi-location pharmacy installation.
Coralville-based Terpenoid Therapeutics Inc. is a drug discovery and development company spun out from the University of Iowa and focused on cancer. It currently is at the pre-clinical stage of drug development and has two programs focused on the discovery of novel drugs. The board awarded the company a $500,000 loan from the Iowa Innovation Acceleration Fund to carry out development plans that support the scientific research staff, efficacy modeling, synthesis and packaging of clinical material, production of materials for testing and other research and development activities. Funds will also be used to support their intellectual property position such as patent maintenance and filing additional patents as appropriate.
Download a spreadsheet of the awards: http://www.iowaeconomicdevelopment.com/downloads/sept12awards.pdf