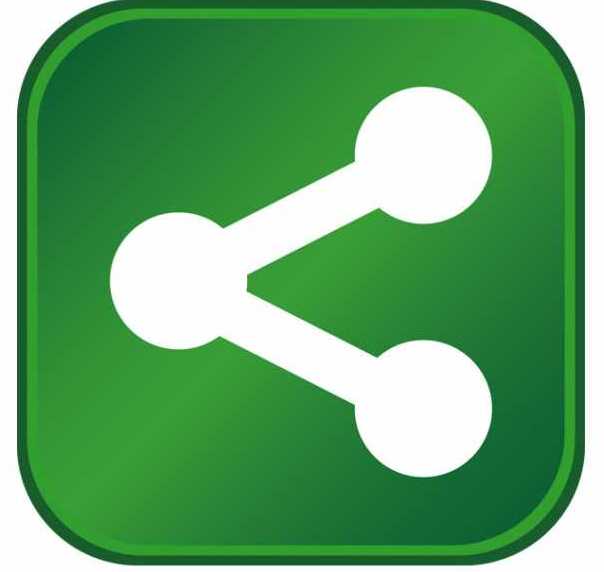 Gov. Bobby Jindal and Danos President and CEO Hank Danos announced the company will retain its headquarters in Louisiana and that Danos & Curole Marine Contractors LLC has selected a site in Gray, La., for its new $10 million corporate headquarters facility. In addition, Danos announced it is evaluating multiple Louisiana port locations to select where it will build a new $20 million manufacturing and fabrication facility.
A strategic construction and services partner for major oil and gas companies, Danos will create 426 new jobs over the next five years as it leverages new deepwater oil and gas opportunities in the Gulf of Mexico, along with land-based and international energy growth opportunities. LED estimates the Louisiana projects, with their combined $30 million capital investment, will result in an additional 871 new indirect jobs, for a total of nearly 1,300 new jobs in the state. Of the 426 new direct jobs, 326 will be at the headquarters site with salaries averaging $75,000 per year, plus benefits. The remaining 100 new direct jobs will be created at the manufacturing site with salaries averaging $65,000 per year, plus benefits.
The company's expansion project will also retain 400 existing land-based jobs in Louisiana and create 200 construction jobs. Danos will retain fabrication operations at its current headquarters site in Larose, where the company has operated since its 1947 founding in Lafourche Parish.
Gov. Jindal said, "Today's announcement is great news for the Bayou Region and for our entire state. Danos is one of Louisiana's deeply rooted homegrown companies renowned for its technical expertise, performance and, above all, outstanding safety in the oil and gas business. The company has proudly called Louisiana home for decades, and it knows that our state is home to an incomparable workforce, a strong business climate and a tremendous energy infrastructure.
"Despite a challenging federal regulatory environment, Louisiana companies like Danos are rising to new heights in business performance and leading the way in solving our nation's energy challenges. This growth by Danos in south Louisiana will continue bringing great new career opportunities to Louisianians for generations to come."
Danos ultimately selected a Terrebonne Parish site for its new headquarters after an exhaustive search of potential locations along the Gulf Coast. Extensive site selection by Danos eliminated Alabama, Mississippi and Texas from consideration.
Construction of the headquarters facility will begin by late summer, with the manufacturing site to be selected within three months and construction of that facility to begin before the end of 2013. Both new facilities will be complete by the end of 2014. Hiring for positions at the new headquarters will begin later this year, with new manufacturing positions being filled beginning in 2014.
With 1,100 employees based in Louisiana or working in offshore Gulf of Mexico operations linked with the company's Louisiana base, Danos is one of the major economic drivers in Louisiana's Bayou Region and a key contributor to global energy solutions, with 1,600 employees worldwide.
Launching a modest crew boat company 66 years ago, Danos attracted Gulf Oil (now Chevron) in its first year of existence and still retains the company as a customer today. Danos has evolved into one of the largest oilfield service companies in the Gulf of Mexico region with a continual focus on safety and execution. The company works with all major energy producers in the Gulf today, aligning its services with operators from the pre-commissioning phase of major developments through the construction and operation phases.
"The Danos family business has deep roots in South Louisiana: The heritage and culture of this area are important to who we are as a company," company CEO Hank Danos said. "We appreciate the commitment of our state's leadership. The Governor and the Secretary of Economic Development are shaping an environment that is beneficial to attracting and retaining companies who are creating good jobs in our state and region. We are thankful that our employees, customers and the state recognize the importance of our dedication to excellence in safety and job execution."
LED's Business Expansion and Retention Group, or BERG, worked with Danos to identify growth opportunities within Louisiana. To secure the headquarters and manufacturing project, the state offered Danos a customized incentives package that includes a performance-based, $1.5 million Economic Development Award Program grant to provide infrastructure improvements for the new manufacturing location. The state will also provide the comprehensive workforce solutions of LED FastStart®, the nation's No. 1 state workforce development training program. In addition, Danos is expected to utilize Louisiana's Quality Jobs and Industrial Tax Exemption programs.
"We are honored that Danos has chosen Terrebonne Parish for their new facility," Terrebonne Parish President Michel Claudet said. "Terrebonne Parish is truly fortunate to receive this vote of confidence by one of the most respected and admired companies in Louisiana. We welcome Danos to Terrebonne Parish as we continue to build a community that is attractive to such great companies."
"The Danos family, now in its third generation of service to our community and region, has not only survived both the natural and manmade challenges of the world, it has been doggedly defiant in its resiliency to prosper and grow," said President and CEO Vic Lafont of the South Louisiana Economic Council.
"We're very excited anytime a major announcement comes to our region," said Steve Vassallo, CEO of the Terrebonne Economic Development Authority. "It's just a further indication of how our economy is improving dramatically and continues to stay strong. Creating new jobs just makes it that much easier when we're recruiting the next company that we're going after."
About Danos
For more than 60 years, Danos has served as a strategic partner to oil and gas operators across the globe. Decades of industry experience and consistent performance have helped Danos become one of the most-respected names in production asset management. From specialized workforce support to construction and fabrication, Danos provides the resources to deliver consistent operating results. Through an unequaled commitment to safety and well-being in the field, Danos ensures limited downtime, increased production and a greater overall value to customers. For more information, visit www.danos.com.