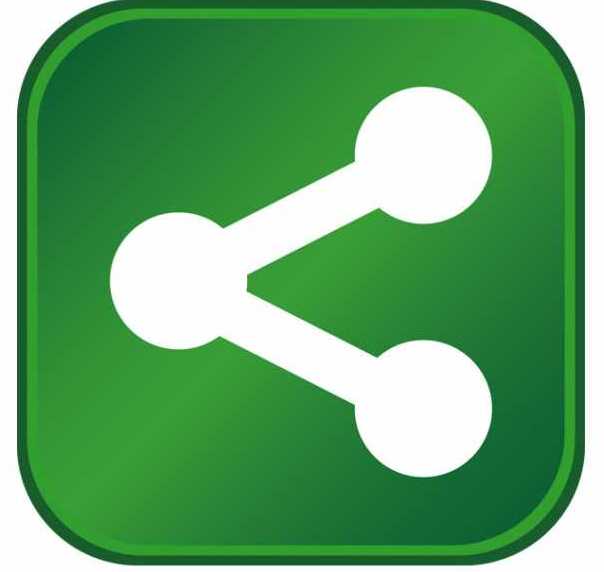 Gov. Bobby Jindal and Sasol Ltd. President and CEO David Constable announced the company's final investment decision to develop an $8.1 billion petrochemical complex consisting of an ethane cracker and six chemical manufacturing plants near its existing Westlake, Louisiana, facilities. Sasol will create 500 direct new jobs with an average annual salary of $88,000, plus benefits. Louisiana Economic Development estimates the project will result in 2,395 new indirect jobs, and the company estimates 5,000 construction jobs will be generated by the project during the next several years.
The ethane cracker is one of two projects announced in December 2012 during the feasibility stage, with the other being a gas-to-liquids facility that would increase the total number of new direct jobs to more than 1,250. While making a definitive announcement now to build the ethane cracker complex, Sasol estimates it will make a final investment decision on the estimated $11 billion to $14 billion GTL project within 24 months. Sasol also is retaining 435 existing chemical manufacturing jobs in Westlake with the new ethane cracker project, which was approved by the company's board of directors in South Africa.
In addition to the $8.1 billion capital investment for the petrochemical complex, Sasol will spend $800 million for infrastructure improvement, land acquisition and utility improvement costs at the site, bringing total site costs for this project to nearly $9 billion.
Gov. Jindal said, "We are proud that Sasol is following through with its commitment to invest in this historic manufacturing project, and that the company is developing a project to the highest environmental standards in our state's history. Thousands of high-paying construction jobs will be created by this world-scale chemical project and thousands more permanent jobs will result when this ethane cracker complex begins operating in just a few short years.
"Today, Louisiana is the epicenter of an industrial renaissance surpassing anything we've witnessed since perhaps the industrial revolution in 19th-century America. With projects like Sasol's historic manufacturing investment in Louisiana, we truly are reaping the benefits of having the nation's best business climate and a workforce that is second to none in the world. Indeed, Louisiana is the new frontier for business investment, and the best place in the world to live, work and raise a family."
Sasol's ethane cracker complex will produce 1.5 million tons of ethylene annually, with approximately 90 percent of the complex's ethylene output converted into a broad range of chemicals used to make everyday products such as detergents, lotions, cleaners, packaging, paints and adhesives. The new Louisiana project will result in a significant impact on the South African company's chemical production and workforce in the U.S., where Sasol's employment will grow 50 percent.
"The support we received from the local community and the State of Louisiana – particularly Governor Jindal and Louisiana Economic Development – was a major factor in our decision to expand our operations here," Constable said. "Louisiana's positive business climate, skilled workforce and robust energy infrastructure were also key in our ability to put down deep roots in Southwest Louisiana."
Sasol also announced that Fluor Technip Integrated – a joint venture of two of the world's largest engineering, procurement, construction and management companies – will lead the project's construction. The FTI joint venture has been created specifically for the Sasol project, with the Australia-based consulting firm of WorleyParsons bringing significant Gulf Coast experience to support Sasol's project management of the ethane cracker complex.
Louisiana's role in cultivating the project began in early 2011, when LED's Business Expansion and Retention Group, or BERG, joined the Southwest Louisiana Economic Development Alliance and the Port of Lake Charles to identify potential sites in Southwest Louisiana using GIS mapping technology. Ultimately, a 650-acre site near Sasol's existing Westlake facilities was identified that would meet the project's needs, and a September 2011 announcement identified the company's site selection and its decision to move forward with a final feasibility study for the GTL facility. In December 2012, Gov. Jindal and Sasol announced the company's plans to pursue a GTL facility and ethane cracker complex, with a competitive incentive offer customized for the total investment.
To secure both the GTL and the ethane cracker projects, Louisiana offered Sasol a performance-based grant of $115 million for land acquisition and infrastructure costs associated with the facility. Sasol also will receive the services of LED FastStart®, the nation's No. 1 state workforce training program. In addition, the company will qualify for Louisiana's new Competitive Projects Payroll Incentive (up to 15 percent payroll rebate for each GTL job) and Quality Jobs Program (up to 6 percent payroll rebate for each ethane cracker job), with the payroll incentives applied for up to 10 years. To support Sasol's workforce needs during construction and operations, the state is investing $20 million for a new training facility and associated equipment focused on industrial technology at SOWELA Technical Community College in Lake Charles. Gov. Jindal broke ground on that SOWELA Sasol Regional Training Center with company and college officials on Oct. 3. Finally, Sasol is expected to utilize the state's Industrial Tax Exemption Program for both the ethylene and GTL facilities.
Should Sasol proceed with the GTL project, the combined projects would represent one of the largest manufacturing foreign direct investments in U.S. history, with an estimated capital investment of $19 billion to $22 billion and more than 7,000 new direct and indirect jobs.
Based in Johannesburg, Sasol has been an innovator in coals-to-liquids and gas-to-liquids processes since the 1950s. Through its Sasol North America Inc. subsidiary, the company supports more than 550 existing direct and contract jobs at its Lake Charles Chemical Complex.
Hiring for the ethane cracker complex will begin in 2015. Sasol will begin construction of the complex in early 2015 and launch commercial production of ethylene in 2018.
The Port of Lake Charles, one of the Top 15 seaports in the U.S., played a significant role in the Sasol project by helping to locate the 650-acre site within the 203-square-mile Lake Charles Harbor & Terminal District. Port officials also provided key assistance in helping Sasol secure options to buy the property that will make the project possible.
"Sasol's expansion in Calcasieu Parish is being accomplished with great consideration for the local community," Port of Lake Charles Executive Director Bill Rase said. "We've seen Sasol work hard to make sure its growth happens smoothly and its impact here is positive."
Including direct and indirect effects, the Sasol project will produce a total economic impact over the next 20 years of $46.2 billion in Louisiana, according to an economic impact study commissioned by LED and completed by the LSU Division of Economic Development.
"This is one of the most significant days in the industrial history of Southwest Louisiana," said President and CEO George Swift of the Southwest Louisiana Economic Development Alliance. "Sasol has provided products and jobs in our region.  Today's announcement puts us on the road for more tremendous development with their mega-projects. We are pleased to have worked with Sasol officials in the past and look forward to assisting in any way needed for all of their projects to come to fruition." 
About Sasol
Sasol is an international integrated energy and chemical company that leverages the talent and expertise of more than 33,000 people working in 37 countries. Sasol develops and commercializes technologies, and builds and operates world-scale facilities to produce a range of product streams, including liquid fuels, high-value chemicals and low-carbon electricity. While remaining committed to its home base of South Africa, Sasol is expanding internationally based on a unique value proposition. For more information about Sasol, visit www.sasol.com.