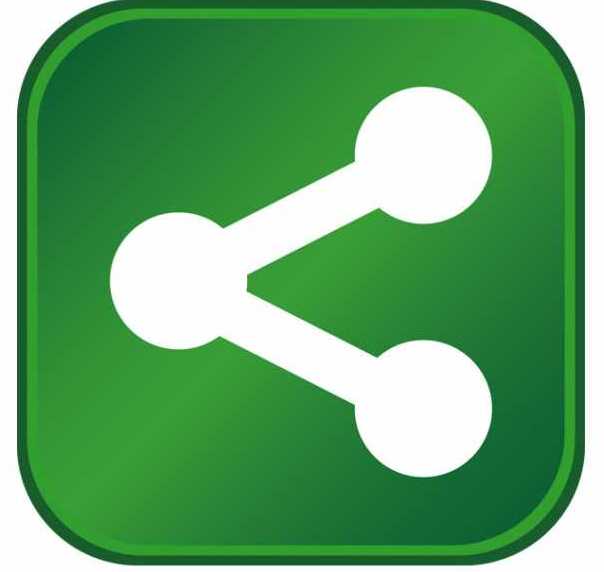 Incentives for three highly impactful business investments approved by the Michigan Strategic Fund underscore Michigan's promising economic future in the logistics and autonomous vehicle technology industries along with manufacturing renewal at one of the state's most iconic production sites in Flint.
Collectively, Penske Logistics, LG Electronics and Lear Corporation will make $158.8-million capital investments and create 1,130 jobs. The projects are among a range of projects approved by MSF that incentivized total capital investment of $595 million and 1,500 new jobs.
"These new investments underscore Michigan's expanding economy, and the appeal and promise of the state's logistics capacity, automotive industry and autonomous vehicle potential along with a renewed commitment to manufacturing jobs," said Jeff Mason, CEO, Michigan Economic Development Corporation. "These high-impact developments could prove to be a catalyst for additional investments." 
In the past several months, Michigan's logistics capacity and strategic Midwest location has been elevated with Amazon's decision to open fulfilment centers in Livonia and Romulus, where Penske Logistics also will be located. Penske Logistics will receive a $2.5-million Michigan Business Development Program performance-based grant as part of its $98.6-million investment into a 606,000-square-foot storage and distribution center and the creation of 403 jobs.
Penske Logistics, a subsidiary of Penske Truck Leasing, operates more than 360 locations across North America, South America, Europe, and Asia. The company offers a range of supply chain solutions, including warehousing and transportation management, lead logistics, and freight brokerage.
"This project has been made possible because of teamwork with the MEDC, the city of Romulus, InSite Real Estate and Bonner Advisory Group," said Doug Studley, director of operations, Penske Logistics. "We look forward to investing in Romulus and bringing over 400 jobs to the city."
According to Studley, the MSF grant played a vital role in attracting Penske Logistics to Michigan over Indiana.
Further, Penske Logistics is the type of project that the Aerotropolis was created to attract, said Wayne County Executive Warren C. Evans. Aerotropolis is a seven community, two county public-private economic development partnership focused on driving corporate expansion and new investments around Detroit Metropolitan Airport and Willow Run Airport in southeast Michigan.
"This is the second major announcement in the past few months and we're excited about building on that momentum," he said. "Recent investment from global giants like Penske and Amazon reaffirm Wayne County's attractiveness to transportation, distribution, and logistics companies."
LG Electronics Inc. will establish a 250,000-square-foot factory for advanced electric vehicle (EV) components in Hazel Park. The plant will produce power electronics subassemblies for EVs starting in 2018. The $25-million private capital investment is supported by a $2.9-million Michigan Business Development Program grant.
"LG's initiative to develop and produce world-class EV subassemblies in the United States represents a key pillar of our strategy to be the best technology partner to U.S. automakers," said Ken Chang, LG Electronics USA senior vice president and head of the LG Vehicle Components North American Business Center.
The project will create at least 292 jobs, including 137 factory workers in Hazel Park and 155 engineers and technicians at the expanded LG R&D Center located at the company's U.S. headquarters in Troy.
LG Electronics USA Inc. is an electronics company operating throughout the world. The company operates four business units: Home Entertainment, Mobile Communications, Home Appliance & Air Solutions, and Vehicle Components, which collaborates with General Motors on the Chevrolet Bolt EV.
"Oakland County has worked with LG Electronics for many years and we're pleased to see its continued growth in our county," Oakland County Executive L. Brooks Patterson said. "We have long prided ourselves on the international diversity of our business community, with nearly 1,100 firms from 39 countries operating here, and LG Electronics is a key member of that community. Our partnership with the MEDC as well Troy and Hazel Park help make business expansions such as this seamless for the company." 
Southfield-based Lear Corporation will construct a 160,000-square-foot building at the location of the former administration building at Buick City, north of downtown Flint.
The MSF board approved a $4.35-million Michigan Business Development Program performance-based grant to support Lear's $29.3-million capital investment at the site, which includes the subassembly and final assembly of automotive seats. This assembly plant will provide for the creation of 435 new jobs in the state.
"We are proud to be growing in our home state and keeping manufacturing jobs in America," said Ray Scott, Lear executive vice president and president of Seating Operations. "This expansion of capacity reflects the positive outlook we have for our business, and will contribute to the revitalization of Flint."
The city of Flint offered a tax abatement to reduce the overall project costs.
Michigan was selected over competing sites in the United States and Mexico.
Lear aims to begin construction at the site in the fall with operations starting next spring, which will mark the return of auto manufacturing to the iconic location for the first time since 1999.
"We are proud to partner with Lear on this exciting new project," said Flint Mayor Karen Weaver. "This project will provide hundreds of hard-working Flint residents an opportunity to obtain good paying jobs within the city limits. We are happy to welcome another new company to Flint, and look forward to the boost it will give our local economy. It's been a long time coming."
Building on the iconic former Buick City site is a major boost to the city's economic prospects.
"Lear's presence in Flint will continue the rich automotive history that's been a part of our region for decades," said Tim Herman, CEO of the Flint & Genesee Chamber of Commerce. "The Chamber looks forward to working with Lear and providing the support that the company needs to be successful here." 
 About Michigan Economic Development Corporation (MEDC)
The Michigan Economic Development Corporation is the state's marketing arm and lead advocate for business development, job awareness and community and talent development with the focus on growing Michigan's economy. For more information on the MEDC and its initiatives, visit www.MichiganBusiness.org. For Pure Michigan® tourism information, begin the trip at www.michigan.org. Join the conversation on: Facebook, Instagram, LinkedIn, and Twitter.