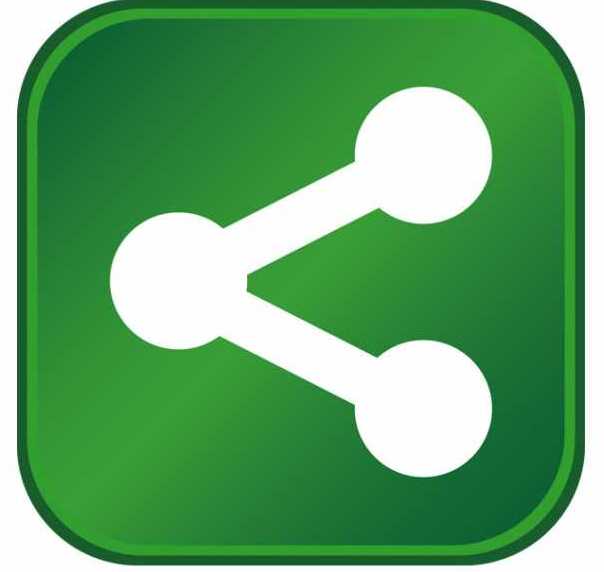 Governor Andrew M. Cuomo today announced the grand opening of the Center for Urban Entrepreneurship at the Rochester Institute of Technology. The center, known as CUE, is located in the heart of the city's downtown innovation zone, and will help reshape the regional economy and build wealth within the urban community by serving as a hub for urban entrepreneurial programs and research. CUE was awarded $2.6 million from New York State following its selection as a priority project by the Finger Lakes Regional Economic Development Council and will play a key role in helping accelerate "Finger Lakes Forward," the region's comprehensive blueprint to generate robust economic growth and community development.
"The Center for Urban Entrepreneurship harnesses people's ambitions and ideas to help create the sustainable businesses that are an essential piece of any downtown revitalization effort," Governor Cuomo said. "Rochester is a city on the move and in order to continue growing its economy, we must invest in these types of efforts that support and strengthen the ability of entrepreneurs to build businesses."
CUE, which began operating in 2014, has served nearly 400 clients in through various programs which offer guidance, trainings and other resources to new entrepreneurs. After operating out of a variety of spaces, including RIT's Henrietta campus, it will now permanently reside on the first floor of RIT's Downtown Center for Innovation and Entrepreneurship, the historic Rochester Savings Bank building at 40 Franklin Street.
"With the opening of RIT's Center for Urban Entrepreneurship, we open the door to a new day of growth, innovation and opportunity," said Lieutenant Governor Kathy Hochul. "The creativity is there, the energy is there, the opportunity is there – the challenge is finding ways to harness that potential. As chair of the Regional Economic Development Councils, I know that RIT is critical to the renaissance of the regional and Upstate economy spearheaded by Governor Cuomo's progressive changes. I applaud this important development and the success stories it will undoubtedly inspire."
"RIT is proud of the work being done at CUE, and its role in the ongoing renaissance of downtown Rochester and the urban economy," said RIT President Bill Destler. "Its programs run the gamut – from instilling a passion for entrepreneurship among our community's youngest residents to providing resources and mentoring for those seeking to create and build a business."
Senator Charles Schumer said, "The grand opening of the Center for Urban Entrepreneurship finally marks the return of RIT back to Rochester for the first time in over two decades, and with it, the return of RIT's economic might to inject a host of new jobs and businesses into the lifeblood of downtown. When RIT first asked me to lead the charge to secure a $1.5 million federal grant needed to transform this historic building for CUE, I made it top priority. With new entrepreneurs, employees, RIT staff, and student co-ops together working under the same roof, CUE is not only an anchor for Rochester's Downtown Innovation Zone but will be a springboard for new urban entrepreneurs, that once successful, can expand to existing downtown storefronts and push Rochester's economic development to new heights."
Since taking ownership of the building, RIT has made significant renovations throughout the building with grants provided by New York State and the U.S. Economic Development Administration as well as additional funding from the university. RIT estimated $2 million was spent on renovations just to the CUE offices, with 58 percent of the expenditures going to women or minority-owned contractors and suppliers.
The renovations were done to accommodate the needs of CUE's various programs, which include Future Business Leaders and Entrepreneurs, Capacity Building, Lemonade Day and a variety of targeted workshops. CUE's offices also include meeting rooms for clients, shared workspace and a multipurpose classroom. The space has wireless technology throughout.
The building, constructed in 1927 and now on the U.S. National Register of Historic Places, was donated to RIT by Rochester Historic Ventures, which comprises of members of the Leenhouts, Tait, and Tones families, along with members of the Broadstone Real Estate management team. Rochester Historic Ventures took ownership of the building in 2011.
Empire State Development President, CEO & Commissioner Howard Zemsky said, "RIT has always been a leading technological institution that is strongly connected to the Rochester community and the CUE takes its one step further with a focus on the city's underserved urban communities. This project will create jobs through its business support and incubation services."
CUE Interim Director Ebony Miller said, "We are a one-stop shop for urban entrepreneurs, and this new space makes us perfectly positioned to provide the best possible learning environment for our clients, and really make a difference in the urban economy. Working with our partners in the city and the community, the possibilities are limitless, and we look forward to sharing many inspiring success stories from entrepreneurs of all ages."
U.S. Representative Louise Slaughter said, "The grand opening of the Center for Urban Entrepreneurship at RIT is a major investment in the future of Rochester that will benefit our community for generations to come. Increasing economic development opportunities will have a ripple effect across our region and the entire state. I'm especially proud that this center will leverage RIT's ability to grow new companies while helping the university return to its roots in downtown Rochester."
U.S. Assistant Secretary of Commerce for Economic Development Jay Williams said, "The Obama Administration is committed to helping set the conditions for innovators and entrepreneurs to test new ideas, take risks, secure financing and customers, and ultimately thrive. EDA commends the collaborative spirit that is so prevalent in Western New York and we are proud of our investment to support your efforts to reshape the region's economy through new business development in the center city."
Assembly Majority Leader Joseph D. Morelle said, "RIT's Center for Urban Entrepreneurship will equip both established businesses and the next generation of entrepreneurs in our community with the relevant resources and tools needed to succeed in an increasingly competitive global market, which will ultimately grow local jobs and strengthen our region's economy. I am grateful to RIT for their continued commitment to building a brighter future for Rochester and I thank Governor Cuomo, Senator Schumer, Congresswoman Slaughter and all of our community partners who worked to make today a reality."
Senator Joseph Robach said, "I cannot think of a better home for the RIT Center for Urban Entrepreneurship than the historic former Rochester Savings Bank building in downtown Rochester. With this relocation, RIT is helping to re-shape the economic landscape of downtown Rochester and our regional economy by cultivating and encouraging entrepreneurship, and positively impacting those who utilize the programs offered at the CUE."
Senator Patrick M. Gallivan said, "By supporting and guiding new businesses, RIT's Center for Urban Entrepreneurship will help revitalize the economy of the Rochester area. New York's investment in this new facility will allow entrepreneurs to realize their dreams and result in new opportunities for residents throughout the region."
Senator Rich Funke said, "Entrepreneurship and innovation have always been part of our storied history and I'm grateful this new center will help prepare a whole new generation of entrepreneurs to grow jobs and investment right here in Rochester. Thank you to RIT and all of our public and private sector partners for working together to support an effort that will drive economic growth in the heart of Downtown for years to come."
Assemblymember Harry Bronson said, "I am pleased to join President Destler, CUE Interim Director Ebony Miller, my colleagues in public service and those who are here for the celebratory opening of the Center for Urban Entrepreneurship. How fitting that we are in the former Rochester Savings Bank building, an institution dedicated to civic involvement, building a strong community and was described by Paul Malo as 'few cathedrals of the New World evidence the grandeur of this 1928 temple of commerce.' Sharing with its past, I know CUE will have a huge impact on our region and its economy. CUE will show new generations of entrepreneurs that with hard work, a little ingenuity, exemplary education and a strong foundation they too can build a bright future in our community. After all, I understand George Eastman started work at RSB as a bookkeeper, and while working here he got more interested and involved in the process of photography and left to form Eastman Kodak Co. This building and the Center for Urban Entrepreneurship have many more gifts to bestow upon our city and its families."
Monroe County Executive Cheryl Dinolfo said, "The Center for Urban Entrepreneurship represents yet another way that RIT continues to serve our residents and families. CUE will provide our local entrepreneurs with an innovative means of bringing their ideas to life. We thank RIT and our government partners at the federal and state levels for investing in Monroe County and supporting economic development in our community."
Rochester Mayor Lovely A. Warren said, "Rochester is renowned for its entrepreneurial spirit, so the Center for Urban Entrepreneurship is a perfect fit for Downtown. As we work to create more jobs, safer and more vibrant neighborhoods and better educational opportunities, I want to thank RIT, as well as all of the state and federal officials who – by investing in this beautiful landmark building – are helping employees become employers and ensuring that our city's future is as bright as our past."
Accelerating Finger Lakes Forward
Today's announcement complements "Finger Lakes Forward," the region's comprehensive blueprint to generate robust economic growth and community development. The State has already invested more than $3.4 billion in the region since 2012 to lay the groundwork for the plan – investing in key industries including photonics, agriculture and food production, and advanced manufacturing. Today, unemployment is down to the lowest levels since before the Great Recession; personal and corporate income taxes are down; and businesses are choosing places like Rochester, Batavia and Canandaigua as a destination to grow and invest in.
Now, the region is accelerating Finger Lakes Forward with a $500 million State investment through the Upstate Revitalization Initiative, announced by Governor Cuomo in December 2015. The State's $500 million investment will incentivize private business to invest well over $2.5 billion – and the region's plan, as submitted, projects up to 8,200 new jobs. More information is available here.​