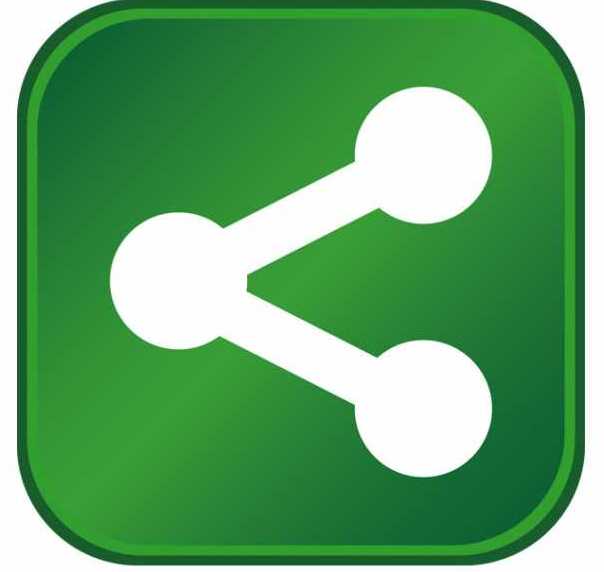 Stop Searching for a Needle in a Haystack
When it comes to business-to-business buying decisions, one trend in particular has come into focus: the Internet is the clear choice among decision makers for gathering market information and making informed decisions about product purchases.

According to "The Role of Search in B2B Buying Decisions," a business-to-business (B2B) research study completed by Enquiro, a privately held search engine marketing firm headquartered in British Columbia, Canada, "Online influences have gained a tremendous amount of ground over traditional influences. In fact, they've even caught up with the traditional off-line winner, word-of-mouth." The object of the study – released on May 17, 2007 and based on a survey of almost 1,100 B2B buyers – was to learn how people research B2B buying decisions online and how they navigate from awareness, through research and negotiation phases to the actual purchasing decision. "Across all phases of the buying cycle, including awareness, research, negotiation and purchase, over 85 percent of respondents said they will go online to help them make the right purchasing decision," writes Gord Hotchkiss, president of Enquiro. "Also, the vast majority of purchasers start their online journey at the search engine… At the awareness phase, 65 percent of respondents indicated the first place they would go would be a search engine."

Are plastics industry buyers any different? No. Buyers are actively searching for plastics industry products, services and solutions all year on the Internet. But every industry is made up of a unique number of keywords that best describe it. The vast plastics supply chain is currently made up of approximately 5,600 keywords. The problem is that when you plug a key industry term or phrase – say, "injection molding" for example – into a search engine like Google, you receive 1,670,000 different results and must begin your research from a "needle in a haystack" perspective in order to compare choices and find the best product for your purposes.
 
But it's exciting to say that the Society of the Plastics Industry (SPI), the trade association representing the entire plastics industry supply chain, has launched an innovative, progressive program called myPlasticsindustry.com that uses the next generation of search technology to connect plastics industry buyers and sellers together 365 days a year, every year. This Web site is a one-stop shopping online portal that connects the global plastics industry, allows buyers and sellers to easily find one another and provides personalized news, information and market intelligence. myPlasticsindustry.com provides the answers to every CEO's three most critical questions:
 

How many active prospects are looking for my types of products and services?

How many of these prospects know about my company?


How many of these prospects have we engaged?

 
You will now be able to connect with plastics industry colleagues who are looking for your products and services. Your company and product listings significantly increase your online visibility to your prospects within the plastics marketplace.
 
In a nutshell, myPlasticsindustry.com allows all industry sellers to capture their total active market – their company's total universe of individuals in the marketplace who are actively searching for and buying the particular type of product, service or technology that their company provides. Using patented search technology, myPlasticsindustry.com builds off the SmartBooth™ and my NPE™ technology that SPI used at NPE 2006 (the tremendous plastics exposition and conference held every three years in Chicago) to track prospects searching on a company's keywords. By reaching online buyers and having access to the existing database of buyers/attendees, suppliers gain a tremendous competitive advantage by listing on myPlasticsindustry.com.
 
myPlasticsindustry.com also includes the industry's own Active Market Interest Index – a moving "ticker" that shows buying activity within the global plastics industry. The scroll bar tells you what people in the industry are searching for and which key words they use to find it.
 
We also plan to introduce a "Plastics TV" feature to that will enable plastics industry companies to communicate company news, product launches and other messages through online television that appears on both the company's web site and myPlasticsindustry.com. Featuring broadcast production values, appropriate manufacturing or product footage and a professional news anchor delivering the news, this exciting service turns static press releases into a customized, branded news story.
 
What's in it for industry buyers? The myPlasticsindustry.com site was designed to attract a large pool of plastics industry buyers on a daily basis by providing daily news feeds, rich content and access to the right products and services they need to do their job. Plus, in addition to the latest industry news, the site's "Tech Zone" and "Insights" sections will feature non-commercial white papers and conference presentations written by plastics industry professionals on topics pertaining to operations, technology, regulatory issues and more. A Plastics Industry Career Center – where employers receive unmatched exposure for job listings and job seekers post their resumes – has already started to take off with more than 150 resumes posted from candidates in 26 states and Canada. Nearly 80 percent of these job seekers have a 4-year college degree or higher level of education.
 
As the Enquiro study confirms, online resources are critical in the business purchasing process. As the plastics industry trade association, we have created myPlasticsindustry.com to make the purchasing – as well as the selling – process easier for this industry. Unlike a for-profit enterprise, SPI is in place to protect market opportunities and expand active markets for the entire industry. Trade shows have played, and will continue to play, a vital role in that capacity. In fact, the triennial NPE trade show is the dominant show in the plastics industry with world-wide acclaim. Nevertheless, NPE attendees have to return home to their jobs and families; exhibitors have to pack up and make way for the next show to set up. myPlasticsindustry.com provides the perfect complement to trade show marketing initiatives allowing buyers and sellers to build upon the relationships established on the show floor 365 days a year, every year.
 
SPI's mission is to support the business interests of the U.S. plastics industry. SPI does this by representing the industry in the public policy arena and also by creating programs and services to promote business growth and connections into new, global markets. SPI leverages their expertise, know-how, special relationships, political capital and databases of information to collectively promote the plastics industry and foster sustainable future growth for its diverse array of companies. Their new global online platform, myPlasticsindustry.com, continues to advance their mission.
 
So stop searching for the needle in the haystack. Make your job easier at SPI's electronic global marketplace: myPlasticsindustry.com.
About the Author