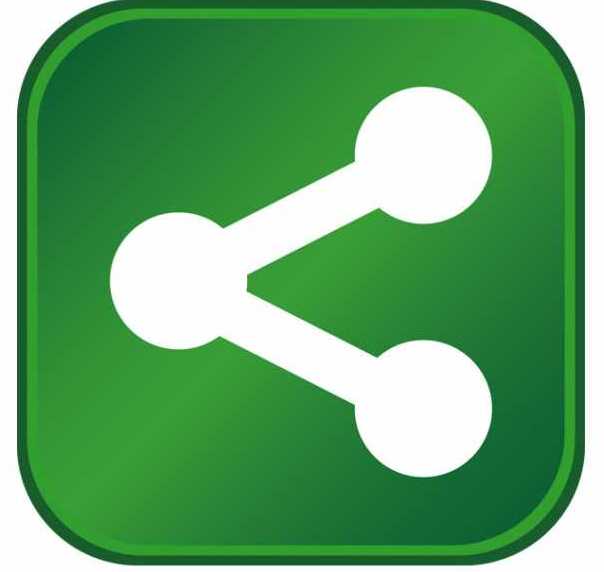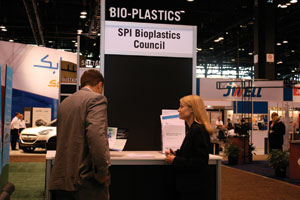 As environmental awareness and sustainability have become increasingly important to consumers, retailers and manufacturers over the last decade, interest in bioplastics has grown tremendously.What are bioplastics? According to the SPI Bioplastics Council, a special interest group of SPI: The Plastics Industry Trade Association (Washington, D.C.), bioplastics areplastics that are biodegradable, have biobased content, or both. The Bioplastics Council, which was created in 2008 in order to provide a forum for resin and additive suppliers, as well as processors and equipment suppliers, to promote the development of bioplastics, also uses the following more detailed descriptions:
Biodegradable Plastic: A plastic that undergoes biodegradation (a process in which the degradation results from the action of naturally-occurring micro-organisms such as bacteria, fungi, and algae) as per accepted industry standards. As of 2008, accepted industry standard specifications are: ASTM D6400, ASTM D6868, ASTM D7081 or EN 13432.

Biobased content: Fraction of the carbon content which is new carbon content made up of biological materials or agricultural resources versus fossil carbon content. Biobased content is measured following the procedures set by ASTM D6866.
The properties of bioplastics cover as broad a range as do conventional petroleum-based plastics, and like conventional plastics, bioplastics' properties can be tuned to meet the needs of the application by blending and/or using modifiers.
Long and Winding Road: Infancy to Adolescence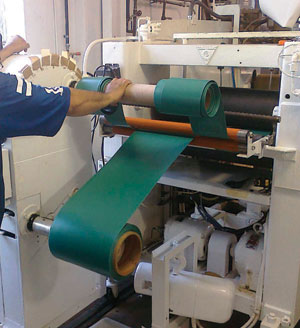 Most often derived from corn, sugar cane, or potatoes (though interesting new sources such as chicken feathers, algae and castor oil seem to "crop up" annually), bioplastics are newly popular but not exactly new. In fact, in the early 1940s Henry Ford used corn and soybeans to manufacture an all-plastic body of a car and other automotive parts. The first surgical suture made of polylactic acid (PLA) -- a resin made from corn -- entered the world of medicine in 1964. In the 1970s and 1980s companies such as DuPont, Total, EcoChem and Montedison were investing in bioplastics research and development on both sides of the Atlantic Ocean. In the late 1990s, ASTM International (formerly the American Society for Testing and Materials) issued the ASTM D6400 standard entitled Standard Specification for Compostable Plastics, and the Biodegradable Products Institute (BPI) was formed to promote the growth of biodegradable plastics through education and using scientifically-based standards.
So, after a rather prolonged infancy, bioplastics now appear poised for tremendous growth due to drivers that include influential retailers (such as Wal-Mart) imposing sustainability demands on suppliers, consumers' desire to be more "green," an assortment of state and local regulations requiring stores to use biodegradable bags and an improved price/performance spectrum for bioplastic material. In addition, the U.S. Department of Agriculture's BioPreferred Program, established by the Farm Security and Rural Investment Act, requires federal agencies to purchase biobased products as long as the biobased materials are reasonably available, reasonably priced and comparable in performance.
Ready for Lift-off: Increasing Demand, Increasing Investment
While currently bioplastics comprise less than 1 percent of total plastics global usage, the materials are gaining market strength. In fact, The Freedonia Group (an international business research company based in Cleveland, Ohio) released a study in December 2009 titled "World Bioplastics to 2013" which found that global demand for bioplastics in 2008 was 200,000 metric tons and that this demand grew 15.3 percent annually from 2003-2008. Furthermore, Freedonia forecasts that demand for bioplastics will grow 35.1 percent annually from 2009-2013. The fastest growth is predicted for the Asian-Pacific region followed by Western Europe and North America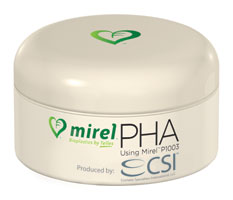 Much of this new demand is the result of bioplastics' applications moving rapidly from mostly single-use products such as coffee and yogurt cups, bags, other packaging (Coca-Cola's PlantBottleTM, for example) and even medical sutures to more durable household goods, electronics (Samsung's ReclaimTM cell phone is made from corn-based bioplastics, for example) and auto applications. According to European Bioplastics (a Berlin-based association representing industrial manufacturers, processors and users of bioplastics), by 2011 durables are expected to account for almost 40 percent of bioplastics compared to 12 percent today.
A recent trend of companies ramping up their investments in bioplastics production facilities, entering into new agreements with brand owners, and developing new materials gives further credence to the positive growth outlook for these materials:
In April 2009, NatureWorks (Minnetonka, MN) invested $1 million and 18 months of staff time to transform its former pilot plant in Savage, MN, into an Ingeo™ bioresin applications lab capable of commercial grade compounding, sheet extrusion, thermoforming, injection molding and fiber spinning. Inego utilizes dextrose from field corn as the primary feedstock. The lab is designed to enable NatureWorks converters and brand owners to bring quality products made from renewable resources to market quickly and effectively.

Metabolix(Cambridge, MA) announced in June 2009 that Newell Rubbermaid, whose product brands include Rubbermaid®, Calphalon® and Paper Mate®, is the customer that will purchase Mirel™ bioplastic (made from sugar) injection molding grade under a previously announced supply agreement.

Cereplast (Hawthorne, CA) announced in October 2009 that it has been developing a breakthrough technology to transform algae into bioplastics and intends to launch a new family of algae-based resins that will complement the company's existing line of compostables and hybrid resins. Cereplast is not alone in doing research in algae-based plastics. Oil conglomerates ExxonMobil Corp. and BP plc each announced algae research projects last year.

At the start of 2010, Cereplast announced that it is moving all R&D and production lines from its Southern California location to its much larger state-of-the-art facility in Seymour, Indiana.

In 2010, Metabolix and Archer Daniels Midland Company (ADM) are commercializing their Mirel resin through a joint venture called Telles. The first commercial-scale Mirel production plant is being constructed adjacent to ADM's wet corn mill in Clinton, Iowa. The plant, already producing commercial product, has been designed to eventually produce 110 million pounds of Mirel annually.

In August 2010, Braskem, South America's largest resin manufacturer, announced that Procter & Gamble would use its sugar cane-based polyethylene in packaging for Pantene, Max Factor and Cover Girl cosmetic products.
Managing Growth: The SPI Bioplastics Council
As with any young and emerging manufacturing sector, growth brings a new set of challenges. For bioplastics these include terminology confusion, lack of existing infrastructure for organics recycling and limited legislative support. The SPI Bioplastics Council was formed to help its members and the industry sort through these challenges. Comprised of Arkema, BASF Corporation, Cereplast Inc., DuPont, Jamplast, NatureWorks LLC, Nypro Inc., PolyOne Corporation, Teknor Apex and Telles (a Metabolix/ADM Joint Venture), the council's mission is to educate the plastics industry, government and value chain about bioplastics, articulate clear and consistent descriptions of the different bioplastics options, provide strategic advice to all stakeholders, and promote harmonization of environmental policies.
The council has held meetings with the U.S. Department of Agriculture (USDA), the Federal Trade Commission (FTC), the Department of Energy and key members of Congress to educate them about bioplastics, discuss relevant issues, advocate for increased funding of the USDA's BioPreferred Program and increase the priority of bioplastics within the "bio" initiatives of other federal agencies. The council has also worked to create synergy and partner with other 'bio' organizations that share its objectives such as the Biotechnology Industry Organization, the Biobased Products Coalition and European Bioplastics.
On the industry and stakeholder education front, the SPI Bioplastics Council published the Bioplastics Industry Overview Guide in 2009, which covers topics such as consumer trends, production trends, total market value, growth and challenges. The council has also provided educational programming at plastics industry and allied industry trade shows and conferences such as NPE2009 in Chicago and Plastimagen in Mexico City. In its most recent education efforts, the council has placed a new emphasis on clarifying bioplastics-related marketing claims concerning degradability and taking a strong stance that product claims must be based on sound science and in line with ASTM standards and the FTC's Guides for the Use of Environmental Marketing Claims.
Since its development as a major industry in the 1930s, the general plastics industry has grown and evolved through innovations that meet changing societal needs. Today, bioplastics represent another chapter in that continuing story. These new materials – which are biodegradable, have biobased content, or both - are complementary to existing conventional plastics and offer consumers new options to meet today's sustainability demands. The future for bioplastics is bright as new companies, new materials and new applications continue to set the stage for tremendous growth.
About the Author