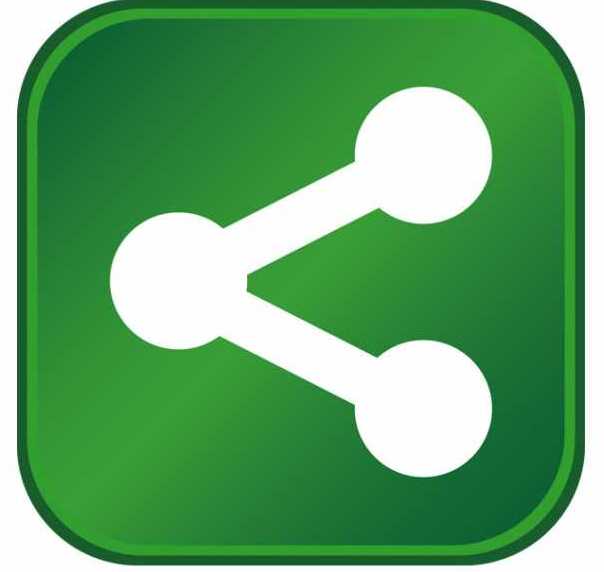 Outlook for Polymers in Louisiana's Capital Region
A more diverse economy – that is the perennial goal of any region. And the capital region of Louisiana is no exception. While Baton Rouge and the surrounding communities have enjoyed enormous success cultivating the oil and natural gas industries, local development authorities are anything but complacent. They take every opportunity to expand from this formidable base. A case in point: the cultivation of the polymer industry.
For Louisiana, the polymer industry represents a natural progression to increasingly prosperous activities. First, there is fuel production, perhaps the quintessential commodity-level activity. Next, there is the production of commodity petrochemicals, chiefly polymer resins. Finally, there is processing of polymer resins into high-value-added products. Then, in the more distant future, there is the commercialization of innovations that may revolutionize materials engineering and even create entirely new industries.
This progression may seem so natural that it should unfold with little or no prompting, whether the prompting should be inspired by public authorities or representatives of business interests. But helping the progression along has acquired some urgency in light of current economic trends. The chief concern is the rising price of oil and natural gas.
In the polymer industry, oil and natural gas are not only used as fuels to help drive processing, they are also essential feed stocks. This puts the polymer industry in a double-bind. While energy companies are able to pass higher costs on to customers, including manufacturers of resins, the manufacturers of resins may not have as much freedom to pass their costs onto plastics processors. The processors, who create myriad intermediate and finished products based on resins, may choose to buy resins manufactured abroad.
Despite the rise of foreign competition, refineries and plastics manufacturers are unlikely to desert Louisiana. To some extent, they are "captive." That is, they have already created a massive infrastructure that represents an enormous investment. Much value from that investment remains to be extracted. However, development authorities are not complacent. For example, they have made sure that polymer companies have received their share of public resources meant to repair the damage caused by hurricanes Katrina and Rita. Assisting the polymer industry is seen as integral to the rebuilding of the gulf coast.
For example, in November 2006, Formosa Plastics Corporation (FPC) USA announced a $100 million expansion of the company's Baton Rouge plant. FPC USA is a vertically integrated manufacturer whose core business is the production and processing of commodity chemicals and plastic resins. According to FPC USA officials, Gulf Opportunity Zone incentives made expansion in Louisiana the most attractive choice for their business. FPC USA expects the expansion to create 300 construction jobs in the area and to be completed in 2008.
When the expansion was announced, Louisiana Economic Development Secretary Michael J. Olivier said, "The Gulf Opportunity Zone offers a very attractive proposition for investors, and Formosa Plastics Corporation is taking advantage of these provisions to become more competitive in this country and around the world."
Another example of the continuing commitment to plastics manufacturing in the capital area is the siting of Shintech's new $1 billion PVC complex in Iberville Parish. Shintech is already a major employer. And once the new complex is complete in late 2007 or early 2008, Shintech will employ an additional 150 full-time workers and 100 full-time contract employees. Construction of the project accounts for 2,000 jobs.
The siting of Shintech has attracted Diamond Plastics, which will buy PVC resin from Shintech and manufacture industrial pipe for sewer and water infrastructures. Companies such as Diamond Plastics represent the next link in the chain. That is, they take us from commodity products to higher-value-add products.
Although Diamond Plastics chose to be near a key supplier, plastics processors typically choose to be close to their customers. Possibly Diamond Plastics, by locating in Iberville Parish, managed to be close to both its supplier and also a number of important customers. In any case, if a region is to attract plastics processors, it must meet a larger challenge. It must make itself attractive to industry in general. If it succeeds, industrial concerns will locate in the area. And then these concerns will, in turn, attract plastics processors.
To assess the advantages of locating in Louisiana's capital region, manufacturing companies will want to assess all of the region's relevant attributes, including transportation infrastructure, workforce availability, utility rates and overall quality of life. In addition, they will want to assess the policies and incentives instituted by state and local authorities. One way to begin is to become familiar with the economic development efforts of the region's parishes. (See the table, which lists links for parishes that are part of the Louisiana Capital Area Economic Alliance.) Also, manufacturers will want to review the incentives available from the state of Louisiana and the federal government.
Louisiana Economic Development, as part of its Vision 2020 activities, has compiled a list of aggressive incentives. They include the following: awards from the Major Projects Development Authority; rebates through the Quality Jobs Program; awards from the Governor's Rapid Response Fund; abatements from the Industrial Property Tax Exemption Program; financing to support business development projects through the Louisiana Economic Development Award Program; customized training through the Louisiana Workforce Development and Training Program; tax breaks through the Headquarter Growth Program; research and development credits; angel investment credits; tax breaks through the Retention and Modernization Program; incentives through the Louisiana Enterprise Zone Program; and Gulf Opportunity Zone incentives including accelerated depreciation and tax-exempt bonds. (For more details, visit www.louisianaforward.com.)
With a robust manufacturing sector supporting sufficiently dense polymer processing activity, a region may develop a polymer cluster. In any industry, a cluster is a mutually reinforcing collection of suppliers and consumers of materials, equipment and services. According to the Louisiana Economic Development Council, a cluster is more than a sector, which is merely a matter of geography. A cluster, in contrast, is about social capital – the presence of active channels among firms for the sharing of business opportunities and innovations.
In the capital region, much has been done to amass social capital in the polymer industry. For example, local academic institutions have emphasized technical training as well as research and development in polymers. And several business incubators are available to support the commercialization of new technologies.
For example, the state has partnered with industry to develop a dedicated petrochemical operations curriculum. This curriculum, known as PTEC, has been adopted in several Louisiana Technical College campuses. In conjunction with PTEC, Louisiana has opened three state-of-the-art "glass labs," including one at the Baton Rouge campus. The lab allows students to experience actual chemical processes in the classroom setting.
Among institutions of higher learning, Louisiana State University is noted for its Macromolecular Studies Group. This program and other nearby polymer programs are coordinated through APTEC, the Applied Polymer Technology Extension Consortium. Other APTEC programs include Southeastern University's Student Entrepreneurs as Active Leaders (SEAL) program. And there is the Tulane Institute for Macromolecular Engineering and Science (TIMES). In 1998, TIMES was founded specifically to address the gap between producing raw materials and manufacturing highly valued finished goods.
To help commercialize new technologies, there are three business incubators in the capital region. These include Louisiana Technology Park, the Louisiana Business and Technology Center, and the Louisiana Emerging Technology Center. Interesting technologies that may emerge from the capital area include plastic films embedded with nano-particles and wood-plastics composites. Wood-plastics composites are especially interesting because they represent an overlap of two clusters: petrochemicals and wood, lumber and paper production.
About the Author