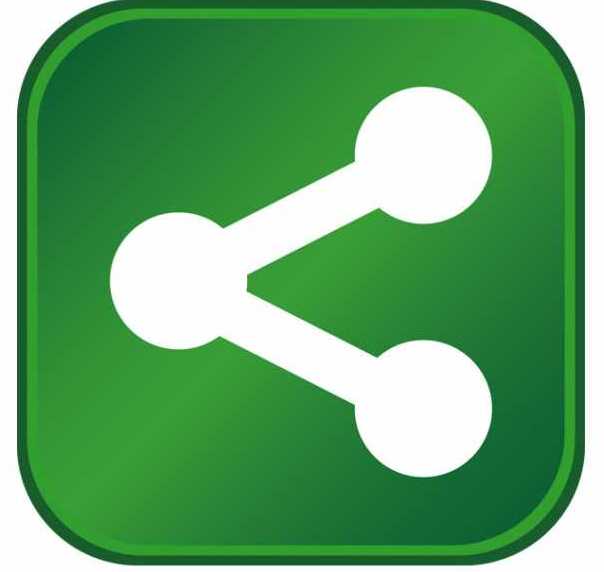 Finding a location that offers reliable and affordable utilities and good market access is key to the site search for plastics manufacturers. These are not the only factors to evaluate, however. By taking a close look at financial and tax incentive opportunities, you can turn your move into an opportunity for financial gain.
The conditions at your future location are vital to the success of your firm. It is key to your site search that you evaluate a variety of sites that offer the availability and quality of the things your firm needs to be successful.
Those looking for a location can save millions on start up costs and get more back over time in the form of repaid incentives by carefully evaluating a variety of sites and negotiating incentives.
Through negotiation there are great potential gains. Possibilities include long-term and low-cost electricity deals, equipment and employee tax credits and employee training programs with local colleges and universities.
It is even possible to get financing to start the operation through grant funding from the state or help in securing a loan. Some cities and states have their own bank.
Utilities
Reliable and affordable utilities are likely to be your first concern when evaluating sites for a plastics manufacturing company. You must first find several locations that offer suitable water, electric, and natural gas utilities at a reasonable cost.
Some states offer redundancy in utilities so plastics firms who locate there are covered in an outage.
Redundancy of utilities can prevent setbacks in the manufacturing process that would occur as a result of a loss of power. There are also other state grants available to pay for redundancy of utilities.
Logistics
One of the most significant factors is also finding a location with the right transportation infrastructure and market access. In an industry where proximity to the customer provides for a competitive edge, logistics is critical. Good highways for truck traffic for shipping and receiving of goods in addition to a rail line for resin importation is of primary importance to your success in the new location. You will also want to consider whether the new location is near suppliers. For example, if your product is painted, you will want to move near the paint facility or locate under the same roof.
Workforce
The likelihood of attracting and retaining skilled employees is also something to evaluate. Finding employees who are trained and skilled in the plastics industry can be a challenge. You will want to consider local pay rates and overall compensation packages in the locations you are evaluating. You will also want to consider whether there are available non-union workers at reasonable hourly rates.
Some states will give incentives such as cash or tax credits for new hires. There are also job creation grants available for future jobs to be created by a manufacturing firm.
University Partners
Many communities have large universities nearby that are willing to set up training programs or collaborate with incoming plastics manufacturing firms. Sometimes the state or city officials will get involved in creating education and training programs if they don't already exist to equip workers with the specific skills you are seeking.
Quality of life
You will also want to look at whether an area offers affordable housing and a good quality of life that will help to retain employees and attract highly skilled production and engineering personnel.
Facility Processing
It is also important to look at the speed at which municipal officials process development permits. New plants need to get through the approval process to go into production as quickly as possible.
Knowing that equipment is capital-intensive in the plastics manufacturing industry, many states can create grants and incentive packages to assist with equipment costs.
Make the Most of a New Location
States and economic development officials will work to create incentive packages for plastics manufacturers, but not unless the manufacturer pursues these opportunities.
Those looking for a location can save millions on start up costs and get more back over time in the form of repaid incentives by carefully looking at a variety of sites.
Financing Incentives
Because competition to attract industries and jobs has grown, there are now many ways to use financing incentives to expand or move a plastics business.
States and communities often work to help finance business expansion as an investment that will provide tax revenues and create new jobs. Smart businesses that want to expand will investigate and leverage these benefits to help increase growth.
In order to take advantage of these new financing mechanisms, businesses must get a loan review committee that is both creative and innovative. It is also helpful if the committee understands how the business expansion or relocation will generate additional revenues to repay the loan.
Here are a few of the ways local and state governments can help to finance business expansion.
Industrial Revenue Bonds
Industrial Revenue Bonds are available in every state for manufacturers and processing oriented companies looking for money to expand their facilities. These can be used for real estate acquisition, new construction, additions, machinery purchase and other activities that improve production capacity.
Industrial Revenue Bonds are generally issued by the state or local government, but are technically obligations of the end user and carry a tax-exempt interest rate at the federal, and sometimes, state level. This generates a very favorable source of borrowing which can be one or two percentage points below the prime rate.
An important thing to remember is that the company can issue no more than $10 million in bonds per project, and no more than $40 million collectively at any one time. In addition, the company cannot have capital expenditures in excess of $10 million for three years following the issuance of the bonds. In many cases, this limits the usefulness of this form of finance.
Revolving Loan Funds
Many communities have established Revolving Loan Funds that are generally available to smaller businesses. These funds offer varying provisions and restrictions.
Some communities will provide a low interest loan from these Revolving Loan Funds for the acquisition of machinery and equipment. Others will offer Revolving Loan Funds for the construction or remodeling of new facilities. Sometimes these funds are even available for working capital needs for expanding businesses.
Generally, Revolving Loan Funds are limited in size to less than $100,000 in principal and have repayment periods of three to five years.
For many years, the Economic Development Administration (EDA) provided grants to communities to establish revolving loan funds. Many communities have established programs to assist expanding businesses with below prime expansion capital.
Master Leases and Speculative Buildings
Some communities have constructed speculative buildings in the hope of attracting new or relocating companies to enhance the vibrancy of their communities. These speculative building programs are usually built with community or state dollars and have the advantage of flexibility in terms of usage, lease rate or term.
The major benefit to the community is not the profit made on the development of real estate, but on the taxes and income the new job creation will have on other community activities. Thus, negotiations with speculative building community leaders will tend to focus on the investment and tax benefits as opposed to lease rate benefits.
Special Loan Programs
Other economic development agencies can also become sources of funding for new or expanding businesses.
The Tennessee Valley Authority, for example, operates a highly successful business loan program to help companies purchase new equipment and buildings to expand jobs and investment in its service territory.
Loan Guarantees
Another way that state and local governments can assist expanding businesses is through the use of loan guarantee programs.
Loan guarantees allow the borrower to obtain lower cost funding for real estate or equipment purchases by guaranteeing the repayment of all or a portion of the loan. This allows the business to obtain credit where it may not have qualified on its own or would have obtained a much lower interest rate.
For example, the Commonwealth of Pennsylvania operates the Capital Access Program, a loan guarantee program targeted to all businesses with capital needs. Proceeds of the loan can be used for land and buildings, equipment and working capital. Loans for up to $500,000 can be term or line of credit. Rates and terms are negotiated with the participating bank.
State or Local Grant Programs
More states and local communities than the untrained eye would see have established grant programs that can be leveraged to help finance business expansion and relocation projects.
Texas recently funded the Texas Enterprise Fund with over $200 million in discretionary capital to help offset start-up costs associated with major investment programs.
Other community funds can be leveraged to lower off-site infrastructure costs. One such find is the federally funded Community Development Block Grant (CDBG) program or the Economic Development Administrations Title IX public improvement grant program.
Often communities have raised funds that can be used for economic development projects that will create jobs and taxes in their communities.
Micro-Loan Programs
Some states and communities offer micro-loans – small loans to help new businesses with expansion capital. Sometimes these programs are run in coordination with the Small Business Administration, which works with financial institutions to obtain credit where it may not ordinarily be available.
The South Dakota Development Corporation (statewide CDC) offers long-term, fixed-rate subordinated financing via the SBA 504 loan program. The 504-loan program can finance land, new construction, buildings, and equipment with a useful life of at least 10 years. This program can finance up to 40 percent of total project costs up to $1.3 million in some instances.
Exploring Your Options
No matter where a business is seeking to expand, it is likely that one or more of these programs or similar ones will be available to help. Businesses must explore the options by finding out what is available before committing to a specific financing path.
Steps to Getting Everything You Need
In the site selection process, firms must find a way to balance their search to look at the incentives being offered them as well as making sure the sites they are looking at offer the right conditions for their business.
The first step is to conduct a strategic analysis of the firm to determine what operating conditions are necessary in a location. This will help you to make sure any and all locations you consider are a fit from a strategic perspective before looking at incentive offers.
Once you have decided the strategic location needs of the company, you should hire an outside negotiator who specializes in handling incentives. This third party will work with cities and state economic developers to create incentive offers. They should keep your firm anonymous while gathering competing bids. An incentives consulting firm like Location Management Consultants specializes in knowing what is available on the local and state level to help companies lower expansion costs.
By hiring an expert to solicit incentive offers on a confidential basis, you will ensure that you don't leave money on the table and get into the best location possible. Through this process, your firm must be insulated from publicity and protected from the risk that any competitors will learn too much.
It is key to have an outside firm who is able to solicit bids from different locations that fit with your company's operating needs. They can then match up your needs with the best operating conditions that will make the most money in grants, programs, incentives and credits. The local knowledge and relationships of your negotiator help very much in this process.
With the capital-intensive nature of opening a new manufacturing location, it makes sense to make the most of every financial incentive and tax credit available. Negotiating incentives, however, is only half the battle.
Once you have chosen a location and agreed upon a financial incentive offer, you must go through several steps to collect the funds. You will want to have an incentive negotiator who also handles the collection process. Tracking and effectively managing the collection process for incentives is critical to the plastics field because many of these will be tax credit based.
Also, your negotiator should be paid on a percentage of what is collected. This way there will be no cost to you unless you find financial gain.
By following these tips, and exploring your options, you can save several million dollars for your plastics company. Decisions to create new locations only come once in a while, so don't miss this opportunity to get all that your company deserves.

 
About the Author