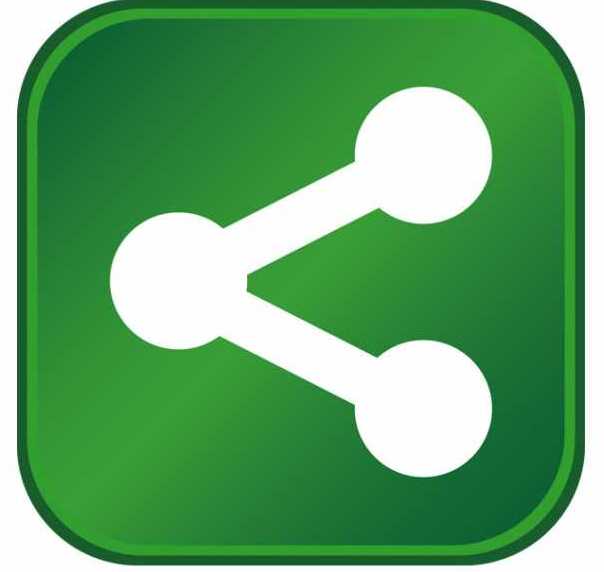 The Dow Chemical Company's Packaging and Specialty Plastics(P&SP) business opened its first Pack Studios focused on laminating adhesive in North America, which is the Company's seventh Pack Studios location globally. This announcement follows the opening of Pack Studios Singapore in August. Pack Studios Ringwood is aimed at accelerating a range of plastics applications including laminating adhesives projects through a global network of laboratories, technical experts and testing equipment; Dow's Pack Studios enable a collaborative innovation process that helps customers deliver faster and more efficient commercialization of new and improved products.
"Pack Studios Ringwood gives our customers an opportunity to leverage Dow's global network of expertise, broad product portfolio and application testing capabilities with Nordmeccanica's equipment excellence to accelerate the development of game changing laminating adhesives solutions for the packaging industry," said Karen S. Carter, North America commercial vice president for Dow Packaging & Specialty Plastics. "Our collaboration with Nordmeccanica will bring benefits to our customers and advance solutions for the entire laminating adhesives industry."
Dow recently entered a joint collaboration with Nordmeccanica SpA, a worldwide leader in coating, laminating and metallizing machinery, aimed at driving laminating adhesives development. The collaboration led to the opening of Dow's Pack Studios in Mozzate, Italy in 2015, the first Pack Studios customized to address the needs of Dow's laminating adhesives customers. Pack Studios Ringwood will offer similar capabilities to its customers. The facility will serve as an innovation and technology training center for North America, equipped with a collaboration room and an industrial-scale Nordmeccanica Super Combi 3000 laminator line for faster commercialization of new adhesive solutions. This state-of-the-art equipment allows customers to test, prototype and bring forward innovations to advance solutions for the laminating adhesives industry without interrupting their own commercial production.
"The collaboration between Dow and Nordmeccanica will continue to drive innovation and fuel the growth of the laminating adhesives industry for many years to come," said Vincenzo Cerciello, Nordmeccanica N.A. president. "Innovation is the result of combined efforts from multiple players, and Pack Studios Ringwood provides customers with an environment to deliver more efficient and improved products."
Through Pack Studios Ringwood, Dow looks to bring forward developments to advance the laminating adhesives industry through cost reduction and reduced cycle time on fabrication, prototyping and testing. Here, visitors will be able to work on-site with Dow's dedicated technical teams and network of industry experts in laminating adhesive application, materials and design. Key capabilities include:
Industry-scale equipment, including Nordmeccanica Super Combi 3000 laminator line
Rapid prototyping and modeling technologies of laminating adhesives for faster innovation and product development
Application testing capabilities
Pack Studios Ringwood is founded on Dow's strong legacy of materials science. It joins the ranks of six established Pack Studios facilities in Freeport, Texas, USA; Horgen, Switzerland; São Paulo, Brazil; Shanghai, China; Mozzate, Italy; and Singapore. The Ringwood, Illinois facility will continue to connect customers with Dow's global network capabilities and expertise across the value chain - including resins, lamination, packaging design, converting, and prototyping.
Building on its long tradition of cooperatively helping customers drive innovation, Dow was the first in the industry to launch a collaborative innovation center like Pack Studios. To find out more about Pack Studios please visit http://www.dow.com/en-us/packaging/innovation/pack-studios.
About Dow Adhesives
Dow Adhesives is a comprehensive portfolio of acrylic, epoxy, polyolefin and polyurethane based adhesives, binders, coatings and dispersions for diverse applications in automotive, building and construction, consumer durables, packaging, textiles and hygiene markets. The portfolio is accessed through multiple businesses within Dow to optimize technology depth and market connection, yet leverages expertise across businesses, through our vision of Science that Connects. Dow Adhesives for Packaging, Textiles and Hygiene is part of Dow Packaging and Specialty Plastics, based on leading technologies and expertise for lamination, coating and bonding in packaging applications including films, tapes and labels, in binding applications, and in hygiene and medical applications.
About Dow
Dow (NYSE: DOW) combines the power of science and technology to passionately innovate what is essential to human progress. The Company is driving innovations that extract value from material, polymer, chemical and biological science to help address many of the world's most challenging problems such as the need for clean water, clean energy generation and conservation, and increasing agricultural productivity. Dow's integrated, market-driven, industry-leading portfolio of specialty chemical, advanced materials, agrosciences and plastics businesses delivers a broad range of technology-based products and solutions to customers in approximately 180 countries and in high-growth sectors such as packaging, electronics, water, coatings and agriculture. In 2015, Dow had annual sales of nearly $49 billion and employed approximately 49,500 people worldwide. The Company's more than 6,000 product families are manufactured at 179 sites in 35 countries across the globe. On June 1, 2016, Dow became the 100 percent owner of Dow Corning Corporation's silicones business, a global company with sales of greater than $4.5 billion in 2015, 25 manufacturing sites in 9 countries and approximately 10,000 employees worldwide. References to "Dow" or the "Company" mean The Dow Chemical Company and its consolidated subsidiaries unless otherwise expressly noted. More information about Dow can be found at www.dow.com.
About Nordmeccanica Group
Nordmeccanica is a global leader in coating, laminating and metallizing machinery for flexible packaging and industrial applications. Founded in 1978, Nordmeccanica has manufacturing and business operations in Italy, USA, China, India and Argentina, and a network of agents in 87 countries. Nordmeccanica employs over 300 people world-wide, with a production area of 30,000 square meters. The company has an installed base of over 2,700 machines globally, and had annual sales in excess of €100 million in 2015. Nordmeccanica laminators and coaters are used to convert multi-layer structures of flexible substrates for food, pharmaceutical and industrial applications. The company also manufactures machinery for the metallization of paper and plastic film. More information about Nordmeccanica can be found at www.nordmeccanica.com.