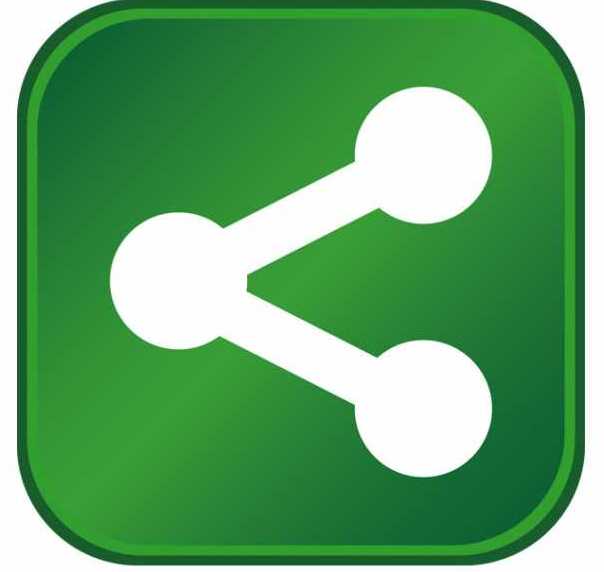 Governor Andrew M. Cuomo announced that Currier Plastics, Inc., an award winning design, custom blow molding and custom injection molding manufacturer, broke ground on construction work to nearly double the size of its manufacturing operations in Cayuga County, creating 50 new jobs over the next five years while helping to grow the local economy by paying over $50 million in wages to local employees over the next ten years.
 "The expansion of Currier Plastics demonstrates New York's commitment to strengthening our home-grown companies so they can continue to create jobs in the communities they helped build," Governor Cuomo said. "This project is a prime example of the Central New York Regional Council identifying and supporting a key local asset that is creating jobs and growing the local economy."
Lieutenant Governor Robert J. Duffy today visited with executives from Currier Plastics and, along with State and local officials, participated in a ceremonial groundbreaking to mark the start of construction on the expansion project.
"Today's groundbreaking is a great step forward in putting 50 New Yorkers back to work with the smart investments made by the Central New York Regional Economic Development Council," said Lieutenant Governor Duffy. "Under Governor Cuomo's leadership, we are seeing first hand that partnerships between private business and State and local government can produce the results we need to grow the economy here in Central New York and across the State."
Utilizing $1 million in Excelsior tax credits and a $750,000 Economic Transformation Grant from Empire State Development, the company expects to invest $20.8 million to re-use and re-purpose a minimum of 6 acres of underutilized land to construct a 55,000 square foot manufacturing and storage facility and also make related infrastructure improvements, including construction of a new roadway to provide direct, more efficient truck access to warehouse loading docks. To handle the increased production and new contracts the company will purchase $12.5 million in new machinery and equipment over the next five years. In addition to the creation of 50 new jobs, the expansion in Auburn will retain 100 jobs that would have been lost if this project was implemented out-of-state.
"Currier Plastics is very proud to break ground on an expansion that will contribute new jobs and new opportunities for our community," said John F. Currier, President of Currier Plastics. "We are a homegrown manufacturer and have deep roots in Auburn and Central New York. Our success is a direct result of the hard work and dedication of the Currier Plastics Team."
"Currier's expansion will create jobs and enable the company to build on its position as a key employer in Cayuga County and as a competitive manufacturer in our region," said Robert Simpson, president of CenterState CEO and co-chair of the CNYREDC. "I applaud the Governor and Empire State Development for investing in this priority project of the CNY Regional Economic Development Council."
Nancy Cantor, Chancellor and President of Syracuse University and Co-Chair of the Central New York Regional Economic Development Council, said, "We are excited that Currier Plastics is breaking ground today on their more than $20 million expansion. This project is a perfect example of the way state and regional partnership can provide critically needed investment to build on local economic strengths. Our regional council of cross-sector experts identified advanced manufacturing as one of the highest priorities for investment because we have both the technical capacity and the workforce talent readily available right here in our community. Currier Plastics' commitment is a great example of how public-private collaboration of this kind is absolutely the key to restoring prosperity for Central New York and for New York State as a whole."
In the fall of 2011, Currier Plastics began discussions with Empire State Development relating to the company's need to expand its Auburn-based plastics molding manufacturing operations. With its headquarters in Auburn, the company originally pursued expansion at their current inner-city location, but found development on adjacent land to be problematic due to wetland and industrial access issues. The company then considered alternative locations, exploring sites in the city and surrounding area, and also entertained offers from out-of-state, including New Jersey. However, with the support of the CNY Regional Council and funding through the CFA was able to fill the funding gap resulting from the high cost of site development associated with the adjacent property and the company decided to expand their operations in Cayuga County. The company plans to have the project largely completed in 2013. Equipment purchases and additional construction, including renovations to its current facility, will occur through 2016.
"Under Governor Cuomo's leadership, New York is making the smart, strategic investments we need to create jobs and spur economic growth," said Empire State Development President, CEO & Commissioner Kenneth Adams. "Currier Plastics has been one of Auburn's leading manufacturers for many years, and we are proud to provide support to ensure they will continue to operate effectively and create jobs for years to come."
Founded in Auburn in 1982, Currier Plastics has grown into a state-of-the-art design, custom blow molding and custom injection molding manufacturer. Due to capacity constraints at its current location, the company has been unable to take advantage of market opportunities for its products. By increasing its manufacturing capacity and improving technology, the company will be able to meet the market demand while maintaining its primary goal to consistently engineer improvements that reduce consumer costs and increase part quality.
Senator Michael Nozzolio said, "Currier Plastics is a critically important part of the Auburn, Cayuga County and Finger Lakes economy and its expansion and job creation is tremendous news for our region. The revitalization of Upstate New York relies on job creation and the growth of local manufacturers like Currier Plastics and it is yet another example of New York's efforts to help strengthen companies by making strategic investments. It has been a pleasure to work closely with Governor Cuomo and John Currier to secure this investment so that Currier Plastics could expand and bring new jobs and innovation to our region."
Assemblyman Gary Finch said, "The awarding of the State grant in the amount of $750,000, the $1 million  in tax credits, the $750,000 City of Auburn Community Development Block Grant CDBG funding along with the $12.5 million invested by Currier Plastics is a wonderful example of state government, the City of Auburn and private enterprise joining together to retain current workforce and create new jobs. We applaud Governor Andrew Cuomo and Lt. Governor Robert Duffy's Regional Economic Development Council, Mayor Michael Quill, and Chamber of Commerce Executive Director Andrew Fish in making this project become a reality."
City of Auburn Mayor Michael Quill said, "The City of Auburn is very proud to have Currier Plastics expanding here at home. It has been a challenging venture between the Currier Family, The State of New York and City of Auburn Staff. It is not very often that we have a local company intent on continuing to employ 100 highly paid manufacturing jobs in Auburn and on top of it adding 50 more jobs through its expansion. As Mayor I want to personally thank the Currier Family, Governor Cuomo and Lt. Governor Duffy for believing in Auburn and their continued interest in developing our local industrial base. This was a Team Effort by everyone and I am very proud to be a small part of it."