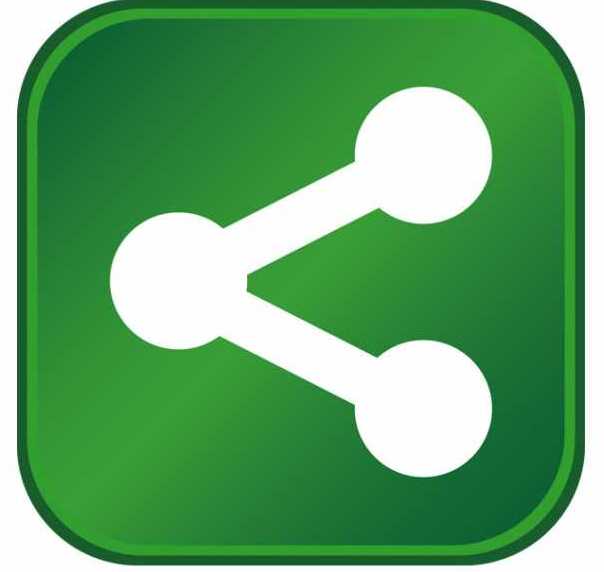 The North American Plastics Alliance (NAPA) celebrated its fifth anniversary. 
Prior to 2011, the continent's four leading plastics industry trade associations—SPI: The Plastics Industry Trade Association, the Plastics Division of the American Chemistry Council (ACC), the Canadian Plastics Industry Association (CPIA) and the Asociación Nacional de Industrias del Plástico, AC (ANIPAC) — had no official forum where they could coordinate their efforts to enhance sustainability and support growth throughout the highly-interconnected North American plastics industry. NAPA changed that, and for the last five years has worked to move the entire plastics industry forward through coordinated advocacy, product stewardship programs and other efforts aimed at increasing plastics recycling and energy recovery throughout North America.
"The story of the plastics industry in North America can be divided into two periods: before NAPA and after NAPA. The after-NAPA period has been altogether more productive and more beneficial for each of our organizations' members and our nation's plastics industries," said William Carteaux, SPI president and CEO. "This year NAPA diligently enhanced its outreach efforts and more effectively integrated ANIPAC into its ongoing operations. The results have been a more complete and unified voice that has begun to reverberate throughout North America on behalf of all its plastics manufacturers. By coming together to increase plastics recycling and working to ensure that all plastic materials are put to their highest and best use, NAPA continues to move the industry forward."
"Each member of NAPA brings its own strengths and resources to the table, and together we've been able to leverage these in a way that makes us more effective than any organization would be on its own," said Steve Russell, vice president of ACC's Plastics Division. "Our shared goals of improving plastics' recycling and recovery and preventing plastics from entering our waterways can only be reached through sustained partnership and commitment."
"For plastics companies in North America, NAPA quadruples the value proposition of joining one of the four NAPA-aligned organizations," said Carol Hochu, president and CEO of CPIA. "Our members benefit from having a built-in advocate for their business throughout the continent, in addition to in the country where they're headquartered, and NAPA offers them access to resources they can use to grow their business globally."
NAPA concentrates its efforts in four specific areas:
·      Outreach — to promote better understanding of plastics' economic, social and environmental contributions;
·      Advocacy — to encourage public policy that supports the growth of the plastics industry and to defend against specific product attacks by providing factual information while fostering innovation;
·      Energy recovery and recycling — to facilitate increased recycling and recovery of plastics' stored energy content; and
·      Pellet containment — to extend wide-scale adoption of Operations Clean Sweep throughout North America and beyond.
About the Canadian Plastics Industry Association
Since 1943, the Canadian Plastics Industry Association has effectively served as the national voice for plastics in Canada. A dynamic and member driven organization, CPIA represents the entire plastics value chain including resin and raw material suppliers, processors & converters, equipment & machinery manufacturers, recyclers and brand owners from across Canada and beyond. 
About ANIPAC
ANIPAC is the voice of the plastics industry in Mexico. Since 1961, ANIPAC has been the most important organization in the sector representing the entire supply chain including producers and distributors of raw materials, recyclers, manufacturers and distributors of machinery and equipment, and transformers of plastic in all its forms. ANIPAC's mission is to promote the comprehensive development of the plastics production chain, generating benefits for its members and ensuring their global competitiveness.
About ACC's Plastics Division
The American Chemistry Council's Plastics Division represents leading companies dedicated to providing innovative solutions to the challenges of today and tomorrow through plastics. Ongoing innovations from America's Plastics MakersTM have led to medical advances and safety equipment that make our lives better, healthier and safer every day. And advances in plastics are helping Americans save energy, reduce greenhouse gas emissions and decrease waste. Because plastics are such a valuable resource, the Plastics Division is leading efforts to "reduce, reuse, recycle and recover," including through outreach, education and access to advances in recycling technology.
About SPI: The Plastics Industry Trade Association
Representing nearly one million workers in the $427 billion U.S. plastics industry, the Plastics Industry Association promotes plastics manufacturing, works to make our members and the industry more competitive globally, and advances recycling and the stewardship of resources. Plastics innovations continuously improve products ranging from healthcare and medical devices to building and construction, automotive and packaging. From resin suppliers and equipment makers to processors, brand owners and the recycling community, we proudly represent all segments of the U.S. plastics industry.
Founded in 1937, SPI: The Plastics Industry Trade Association promotes growth in the $427 billion U.S. plastics industry. Representing nearly one million American workers in the third largest U.S. manufacturing industry, SPI delivers legislative and regulatory advocacy, market research, industry promotion and the fostering of business relationships and zero waste strategies. SPI also owns and produces the international NPE trade show. All profits from NPE are reinvested into SPI's industry services. Find SPI online at www.plasticsindustry.org and www.inthehopper.org.

"From resin suppliers and equipment makers to processors and brand owners, SPI is proud to represent all facets of the U.S. plastics industry," said William R. Carteaux, president and CEO, SPI. "Our most recent economic reports show that the plastics industry as a whole is resilient, and has come through the recession significantly better than other U.S. manufacturing sectors."