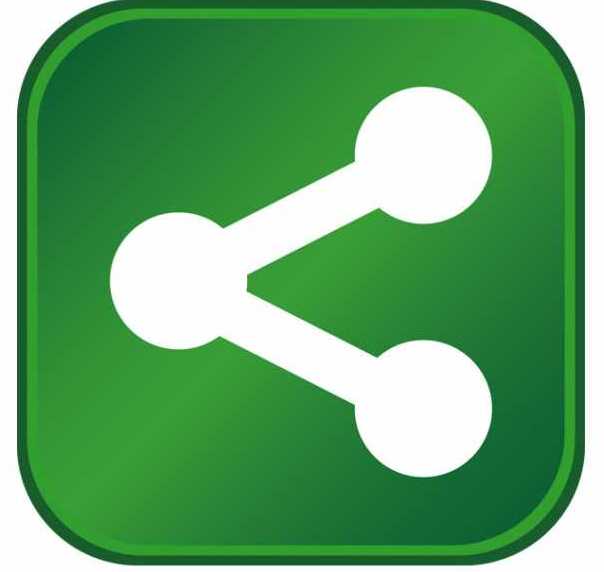 When an industry as central to the U.S. economy as plastics stages a once-every-three-years trade show, manufacturing and trade development professionals have reason to take notice. This industry accounts for somewhat over 20,000 business establishments in the country, provides 1.13-million jobs, and generates annual shipments valued at $339 billion. Plastics is the third-largest U.S. manufacturing industry, and next year its triennial trade show, NPE2009, will be the largest plastics gathering on earth.

Since plastics companies are among the most desirable manufacturers in the eyes of local, state, and regional economic development agencies, a good number of these agencies can be expected to exhibit at NPE2009, right alongside companies that supply raw materials and plastics processing machines.

The show, which SPI founded in 1946 and still produces, will take place June 22-26, 2009, at Chicago's McCormick Place. It will provide an unparalleled opportunity to interact directly with plastics manufacturers. At least 2,000 companies will exhibit on a million square feet, more than a third of them coming directly from outside the U.S. About 75,000 plastics professionals from 115 countries are expected to register.

But numbers don't tell the whole story. The innovations developed by SPI will make NPE2009 distinctly different from any previous NPE – richer in content, broader in scope, and relevant to a wider range of plastics professionals than ever before.

New Content Attracts New Attendees

The innovations cover a broad range, including a vastly expanded educational program, an international design competition, new types of multi-exhibitor pavilions, and other special features. The chief driver in this expansion is the emergence of a new event management team at SPI since the last show, starting with me – I assumed leadership of SPI when preparation for NPE2006 was already under way.

While NPE has always been a 'must' event for many plastics professionals, SPI intends to build even more participation by increasing the value of attendance and by attracting new types of visitors. Besides reaching deeper into the traditional NPE core demographic of plastics processors, toolmakers, and material and equipment suppliers, we expect to build greater participation by design engineers, packaging professionals, and specifiers of plastic components for assembled products like automobiles and appliances.

One aspect of this strategy has been development of new show content focused on timely topics and issues that generate excitement or concern among this diverse group of people. Here are some examples of such topics, certain to play prominent roles on the exhibit floor and in educational sessions:

Sustainability. Plastics manufacturers are intent on designing new environmentally-friendly products and by adopting raw materials and production processes that reduce consumption of energy and natural resources, help combat global warming, and minimize impact on the environment.

Biopolymers. One aspect of sustainability sure to receive special attention at NPE2009 is new technologies for manufacturing plastics from renewable raw materials. New bioplastics on exhibit at the show will be based on natural feedstocks as diverse as corn starch, soy bean oil, castor oil, and milk sugar.

Advanced technologies. Here are a few examples of emerging technologies to be focused on in exhibits and conference sessions. 1) Nanocomposites: By incorporating exceedingly tiny filler particles, or microstructures such as carbon nanotubes, into standard plastics, manufacturers create essentially new materials with dramatically improved properties. 2) Plastic windshields: Innovations in molding processes and raw material formulations now make possible lightweight, shatterproof windshields and other glazing for automobiles. 3) Plastic 'rubber': The fastest-growing segment of the plastic raw materials sectors is that of thermoplastic elastomers, which are truly elastic like conventional rubber but provide the advantages of plastics, like high-speed manufacturing, recyclability, and design freedom.

Largest Educational Program in NPE History

To increase the return on the visitor's investment in attending NPE2009, SPI has vastly expanded the educational program taking place concurrently with the show. This program has three different sectors:

World's largest plastics technical conference. SPI has reached an agreement with the industry's leading professional association, the Society of Plastics Engineers (SPE), whereby the 2009 edition of SPE's annual ANTEC™ conference will co-locate with NPE2009. Each year at ANTEC, more than 3,500 engineers, scientists, technicians, industry managers, and academic specialists attend 650 presentations of peer-reviewed papers.

'Business of Plastics' program. Organized by SPI, this program will address such topics as marketing, human capital management, finance, environmental issues, regulation, global economic trends, and other matters of strategic importance to plastics business management. Conference papers, learning labs, panel discussions, and other formats are planned.

Mold Making Expo conference. The 2009 edition of Gardner Publications Inc.'s annual Mold Making Expo™ (MME) will co-locate with NPE2009. While the trade show portion of MME will include about 150 exhibitors, a concurrent conference will consist of two days of technical presentations, panel discussions, workshops, and keynote speakers. Typically there are more than 2,500 registered participants.

All of these educational sessions will take place in the West Building of McCormick Place, which SPI has dubbed 'Technology Central' at NPE2009. Completed in 2007, McCormick West has more than enough area for a program this large, with 250,000 sq. ft. of meeting space divided among 61 meeting rooms.

Innovative Exhibits in 'Technology Central'

The new West Building also adds 470,000 sq. ft. of exhibit space to the McCormick Place complex, and the theme of "Technology Central" will be as prominent on this new show floor as it will be in the meeting rooms.

A centerpiece of Technology Central will be the Emerging Technologies Pavilion, which will have four sectors, each anchored by a different organization: 1) bioplastics (U.S. Dept. of Agriculture, Office of Technology Transfer); 2) nanotechnology(Center for Multifunctional Polymer Nanomaterials and Devices of Ohio); 3) sustainability (U.S. Environmental Protection Agency); and 4) energy (U.S. Dept. of Energy, Office of Energy Efficiency and Renewable Energy). Companies or organizations with technologies relevant to one of these sectors can apply to purchase exhibit space in the pavilion.

Another innovative highlight on the West Building show floor will be a display of plastic products designed or manufactured by entrants in the first International Plastics Design Competition, organized by SPI. The competition is open to products in any end-use market, from automotive to packaging, and to entrants from any country in the world. A panel of experts will serve as judges, but there will also be one "Peoples Choice" award for the product receiving the most online pre-show votes from registrants at www.npe.org.

Companies that have regular exhibits elsewhere in NPE2009 have the opportunity to purchase a kiosk highlighting their most innovative products in the New Technology Pavilion, another innovation in the West Building. Applications to participate in the pavilion will be judged by a panel of editors from the plastics industry trade press.

Still other new types of pavilion will be included in McCormick West, focusing on special industry sectors or technologies such as fluoropolymers, elastomers, and thermoforming.

Another innovation at NPE2009 will be evident in each building at McCormick Place, where there will be theaters giving show visitors the opportunity to view presentations or demonstrations of products being introduced by exhibitors. Scheduled at half-hour intervals throughout show week, the time slots will be available for purchase by exhibitors seeking to dramatize what makes their products new and how they work.

SPI organized the first NPE show in 1946; NPE2009 will be the 26th edition of the show. For more information about SPI, please visit www.plasticsindustry.org. The NPE2009 website is www.npe.org.
About the Author