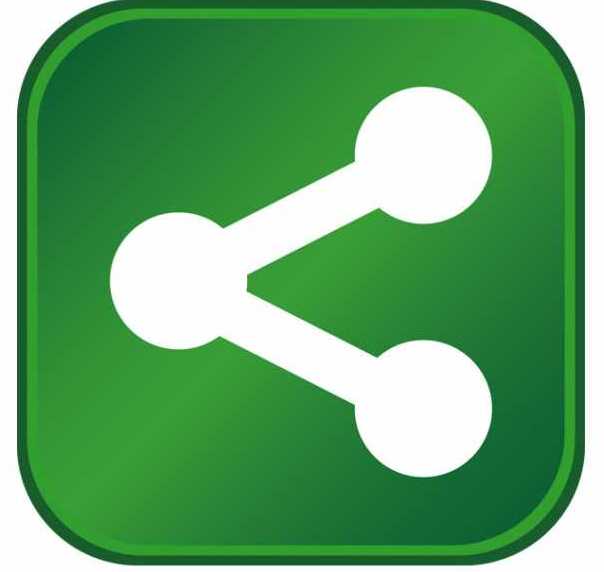 The Process of Picking the Perfect Location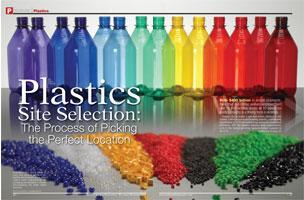 With $400 billion in annual shipments, more than one million workers employed, and over 18,000 facilities across all 50 states, the plastics industry is a driving force in America.
Despite the economy's ups and downs, plastics is this country's third largest manufacturing industry, contributing significantly to GNP and influencing numerous interrelated industries. SPI, the plastics industry trade organization, calls it the fastest-growing manufacturing segment in the U.S.
As shipments grow – up 3.4 percent per year since 1980– and productivity improves – +2.3 percent annually since 1984 – plastics continues to command attention and investment of America's corporate decision-makers.
The Importance of Proper Siting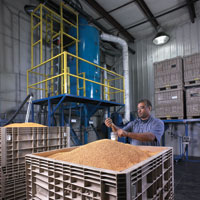 As the chemically-altered raw material that forms commercial plastics, petroleum's erratic pricing has had major impact on the industry's fluctuating profitability, and stimulated research into alternatives to petroleum-based plastics like fructose. It has refocused organizations on optimizing access to raw material suppliers and customers, and led to renewed focus on siting for new plastics facilities.
"Every site selection decision has huge bearing on a company's profitability, its employees, its limited capital resources, and the attention of its management team," notes site selection consultant Tonya Crist, principal in South Carolina-based InSite Consulting, a site selection and economic development consulting firm. "It's tremendously complex, with the requirements of every siting project unique to that assignment. Only a rigorous and structured methodology can deliver the right answers and the right location."
Crist speaks from experience. A former executive in Fluor Corporation's global site selection group, her career spans two decades and dozens of site selection projects, including plastics assignments for BIC, GE Plastics and Black & Decker.
"So many factors go into the right site location," Crist notes. "Being accessible to customers, key vendors and raw material producers is essential. It's one reason we see a rise in domestic site selection, because fuel and shipping costs from China and India now favor localized production."
Selecting the right site for a new facility requires experience, industry insight and a proven strategic process, adds Ed McCallum, senior principal with McCallum Sweeney Consulting.
In nearly a quarter century of assisting clients with site selection decisions, McCallum has assisted in locating facilities in plastics, metals, energy, automotive, aviation, shipbuilding and headquarters – to name a few. His career has taken him to most regions of the U.S., Canada, Europe, Asia, South America and the Caribbean, providing location and financial analysis, real estate and incentive negotiations, strategy assessments and economic modeling – all to help clients make informed, confident decisions of where to locate.
While assignments vary based upon unique client requirements, there are characteristics common to each assignment, he notes.
"They all require a filtering process," says McCallum. "We use a stringent methodology to determine which sites will work for the client from a technical perspective, optimizing operations and mitigating risk. We filter those with what works from a financial perspective to produce the appropriate return on investment to owners. Finally, we layer on strategic and qualitative factors, and evaluate and negotiate incentives with finalist markets, to emerge with the very best location for their facility."
Initiating a Site Selection Process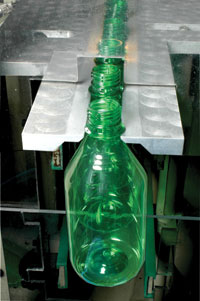 When siting a new facility, organizations must get buy-in and participation from key stakeholders, and generally will find third-party site selection consultants well worth the investment.
The filtering process referenced by Crist and McCallum helps to unearth and identify essential business factors that drive selection. Such an exhaustive methodology may seem challenging, says Crist, but "the methodology is exhaustive for good reason. It allows all parties involved in the decision to have input, creates ownership of the final decision, and establishes quantifiable criteria for the ultimate location decision."
With ever-changing economic conditions facing companies in plastics today, adopting a long-range perspective is essential. Structuring your process to achieve short-term goals will inevitably lead to bad decisions and disappointment, and "bad decisions in site selection hurt careers, cause communities angst, and cost companies and shareholders lots of money," notes Crist.
Using A Site Selection Firm – or Not
Third-party firms like Crist's and McCallum's are well-paid – and generally worth every penny to their clients, according to Jerry Howard, president and CEO of the Greenville Area Development Corporation and a veteran economic developer. Howard has dealt with site selection consultants most of his professional career and now leads economic development initiatives for Greenville County in South Carolina.
"Good consultants conduct a discovery process to determine client priorities and needs, then evaluate many communities on their ability to meet those needs before presenting their client with a manageable number of choices," says Howard. "Both company and communities benefit from this prescreening, which focuses exclusively on the client's requirements. They thoroughly evaluate locations, and use an efficient and insightful process to narrow the field to a manageable few. The best consultants are demanding but fair, and seek a win for both their clients and communities under consideration."
While site selection firms bring structure and efficiency to the process, the decision is always the organization's to make. Good firms provide objectivity, facilitation skills, and best practices from other companies and industries – all while achieving fit with your team and corporate culture.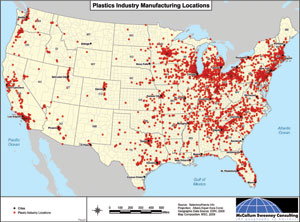 When considering firms, network with colleagues that have been through the site selection process themselves. Ask how consultants interacted with key members of their project team, and whether they connected with individuals on a personal level. Did they embrace the company's mission? Were they good communicators? Was the process smooth and efficient from assignment to conclusion?
In selecting a firm, exposure to your industry is an asset not to be understated. "Familiarity with the industry, its language, processes and systems facilitates the assignment," says McCallum. "It reduces the learning curve inherent in working with a company the first time, and allows a consultant to gain traction and move the process forward efficiently."
Engaging the right stakeholders is key. Obtain input and direction from the executive suite, but make sure that your core team includes representation from affected business units, government affairs, logistics, HR, real estate, finance, legal, tax – and any other areas with a stake in the outcome. Site selection consultants can facilitate the various points of view, and help you move to consensus on your site decision.
Phase I -- Gaining Alignment
The first phase of site selection begins with an alignment meeting of the team, site selection consultant included. This meeting should include:
An overview of the company and related operations

Specific goals and success factors of the project

Critical location factors (must-have's and want-to-have's)

Search region guidelines

Team members and responsibilities

A project schedule including milestone meetings and dates
"Depending on the segment the company is competing in, site requirements can vary widely," notes McCallum. "Some organizations are exceptionally capital intensive, while others are not. Some use complex chemical processes and equipment with specialized labor or require proximity to private sector research facilities. Most require easy transportation access, and reliable and plentiful electricity; others are driven by proximity to customers or suppliers. An effective alignment process unearths all of these issues."
In establishing success factors, plastics industry players should address issues unique to their particular operations, such as:Road networks, airport access and proximity to port facilities
Plentiful, reliable and cost-efficient sources of power and water/sewer

A plentiful workforce with training options and reasonable wages

Emissions and waste considerations

Ease of permitting and regulatory procedures

Proximity to customers and suppliers

State and local tax schemes

Flexible state and local incentives applicable to you

Union activity/right-to-work considerations

Cost of living/cost of doing business
Gaining consensus about essential success factors during the Alignment Process inevitably results in a more efficient process moving forward.
Phase II -- Site Identification & Screening
The second essential phase in site selection is candidate site identification and screening. With inputs in hand from the Alignment process, the site consultant identifies and evaluates search regions, including broad areas of potential interest in which to potentially locate a facility. Utilizing advanced research tools including geographic information system (GIS) evaluation and mapping, these searches eliminate areas that do not meet criteria required by the siting team.
"You have to examine, extract and evaluate every issue and number that can impact a siting decision, and use this phase to eliminate non-compliant locations methodically," says Crist. "It is complex and analytical, but the objective is to reduce the universe of potential sites down to a much-more-manageable number of areas of interest that can then be evaluated in great detail."
Phase III – Detailed Site Evaluation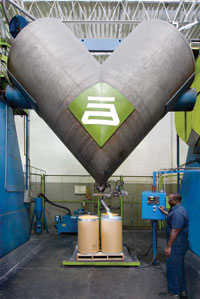 With areas of interest identified, the site selection process moves into a second filtering stage involving rigorous review of detailed proposals from areas to determine candidate locations for consideration.
Consultants conduct a detailed desktop analysis of potential sites, hold discussions with representatives of locations under consideration, review comparable and relevant businesses in the area, and analyze specific locations that meet baseline criteria for consideration. From these efforts, still-fewer screened sites, termed 'candidate locations,' emerge.
The site consultant field team visits candidate locations to assess:
Physical conditions – property, infrastructure, topography, transportation access

Operating conditions – labor, costs, training facilities, peer companies and key suppliers

Community conditions – community leadership, educational facilities, quality of life considerations, business environment
Face-to-face interviews with local representatives are included, as are sessions with business leaders, utilities and regulatory officials. Sites are inspected in detail and information verified, with further elimination of candidate locations following.
Frequently, a second round of visits to this short list of locations follows, including company representatives. Again, each property/community under consideration receives a detailed evaluation with the client team. Frequently, discussions on incentives available to the project are included, with the phase concluding with initial ranking of finalist locations.
Phase IV – Strategic Negotiation & Site Selection
This concluding phase of site selection projects begins with final property investigations, real estate and incentive negotiations with finalist locations, and preparation of detailed financial models from which the consultant and company identify a 'preferred location.'
Real estate, utilities and incentive packages are negotiated in detail, tailored to maximize the return to the company and to reflect the economic and business conditions present at the time of site selection – yet always with an eye towards the long-term impact on the organization.
One-time costs of locating the facility, and recurring costs of doing business, are examined in detail – opening the door for incentives to become location discriminators when choosing the preferred location. With costs driven by a multiplicity of factors – transportation, utilities, power, site-ready land, talent pool and more – incentives that lower the ongoing cost of doing business or mitigate a financial or operational risk become significant in the site decision.
Site selection consultants assess the real value of credits and incentives to your project, getting beyond marketing spin and inflated values often placed on them that may never be realized. They also provide insight into environmental and political considerations.
Environmental obstacles, regulatory issues and community attitude towards a plastics company must be considered. With many companies embracing green practices and recycling, you should be considered a good neighbor – but make sure that the community attitude is embracing. Politically, look for signals that you are a welcome neighbor. If there is evidence of delayed projects, political inaction or relentless legal action, consider other locations.
Once the preferred location is identified by the team and signed off on by management, the site selection firm will help finalize the development agreement or memorandum of understanding with the community and related entities, conclude related real estate transactions, and facilitate public announcement of your location.
In Closing
At the end of the process, once all strategic and operational aspects have been identified and addressed, all financial analyses run, all candidate locations examined in depth and a decision made, it is ultimately the company who must live with the siting decision.
While site selection consultants are a valuable part of the team and process, never rely solely on outside counsel to make such an important decision.
"We're a tool to our clients, a resource that facilitates a difficult process and helps them make an intelligent, defensible and well-considered decision," says Crist.
McCallum concurs. "We try to give our clients every bit of information to help them make the right decision, and we share our recommendations and rationale with them in detail. But we understand and respect that it's ultimately their call. When they make a good decision, everyone wins."
About the Author