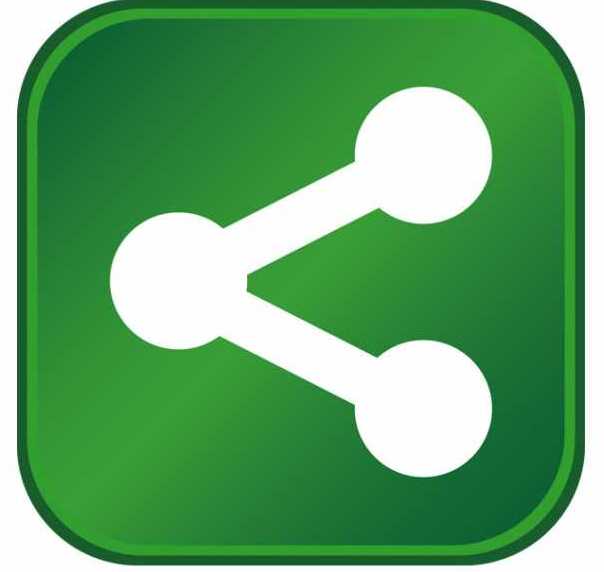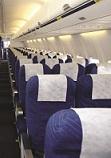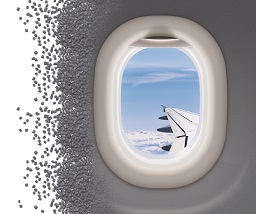 Automotive and aerospace plastics manufacturing are two key industry groups that lead in the application of plastics and composites. Demand for new products and applications is driving a consistent evaluation of existing facilities.
For these key segments of plastic manufacturing, proximity to customers or raw materials -- or both – ranks high when choosing an expansion or relocation site. Rail and highway access may dominate the decision-making when shipping costs or time-to-market is at issue.
If raw materials must be imported or delivered in liquid form, access to barge transportation is factored into the equation. The availability of untainted land lures some manufacturers, as do incentives that include environmentally driven infrastructure improvements, such as wastewater treatment plants that serve multiple tenants in an industrial park.
A Closer Look: Automotive and Aerospace – Two Key Industry Segments
Two key industry segments driving this accelerated demand the expanded use of plastics are the automotive and aerospace.
Automotive Industry Plastics Trends
The major drivers of the automotive plastics industry are the increasing demand for lightweight materials, government regulations and improvements in vehicle design. Industry forecasts indicate the automotive plastics industry will grow significantly during 2014-2019, thus driving the need for upgraded and/or additional facilities.
The market is mainly driven by passenger car production and increasing utilization of automotive plastics in vehicle designs. In that respect, the automotive industry segment's global consumption is made up of seven major types of automotive plastics used in passenger cars, such as polypropylene, polyurethanes, polycarbonates, high-density polyethylene, polymethyl methacrylate, Acrylonitrile butadiene styrene and composites.
The use of plastics in interior exterior and under-hood components of automobiles reduces weight. Plastics are also factors in reducing vibration, improving aesthetics, noise control and increasing insulation.
The properties of plastics such as easy moldability, recyclability, scratch resistance, high volume to weight resistance, thermal stability, impact strength and resistance to abrasion make them suitable for use in automobiles. Among all the automotive plastics, polypropylene (PP) leads consumption by 37 percent followed by polyurethanes (PU) (17.3 percent), acrylonitrile butadiene styrene (ABS) (12.3 percent), composites (11.5 percent), high-density polyethylene (HDPE) (10.8 percent), polycarbonates (PC) (6.8 percent) and polymethyl methacrylate (PMMA) (4.4 percent) due to their easy- forming properties and their availability at cheaper price than other materials.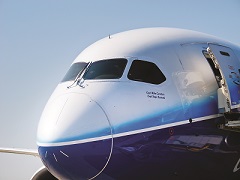 The main drivers of automotive plastics utilization are their potential for mass reduction of automobile and fuel consumption reduction potential by reducing the weight of the vehicle.
The factors restraining the growth of the market are high material cost and the necessity of a huge investment in material research activities. The opportunities are cited in the development of new materials such as reinforced composites and PMMA.
The global passenger car production is dominated by the Asia-Pacific region followed by Europe and North America. The major players in the Asia-Pacific region are Toyota (Japan), Hyundai (South Korea) and Honda (Japan). In Europe, the major players are Volkswagen (Germany), Peugeot SA (France), Fiat SPA (Italy) and BMW (Germany). In North America, major players are General Motors (U.S.) and Ford (U.S.). Since the slowdown in the market during 2008 to 2010, the passenger car market is now on the path of recovery. However, due to the prolonged effect of the debt crisis in the European region, the European automotive industry is expected to grow at a more sluggish rate.
The global passenger car production is expected to grow from 63.1 million units in 2012 to 94.4 million units by 2018 at an estimated CAGR of 6.9 percent from 2013 to 2018. The Asia-Pacific region is expected to grow at a higher CAGR of 8.6 percent due to growing demand in the region. The more rapid increase in disposable income of individuals is among the major reasons for the increased demand.
The global consumption is anticipated to grow from 7.1 million tons in 2012 to 11.3 million tons by 2018 at an expected CAGR of eight percent from 2013 to 2018. The high growth rate of the industry is attributable to increasing passenger car production and initiatives by automobile manufacturers to reducing the weight of cars.
Site Selection Factors
A key location criterion for automotive-related plastics firms is access to the skill base to expand expertise and capability to work with plastics and composite materials. For the manufacturing infrastructure, the human capital issue is primarily about the training and development of the current and future workforce. Improvements in the quality of science and technology education, starting at the high school level and continuing on into colleges and universities, can help expand a globally competitive manufacturing infrastructure skill base. Specific activities may include encouraging advocacy for curriculum improvements, creating mentoring programs and internships and supporting initiatives that encourage interest in polymer composite material science (e.g., through scholarships). Additionally, a standardized personnel development program around plastics processes (e.g., injection molding), as well as standardized courses with certificates for employees who want to stay with the industry and improve their capabilities/marketability could be established.
The accelerated growth in the use of automotive plastics is also driving the need for new, upgraded or expanded plants and facilities. A survey, conducted in September, 2014 by Geneva Analytics of 175 U.S.-headquartered automotive plastics manufacturers identified and rated six requirements that are consistent across the automotive plastics industry.

Aviation & Aerospace Trends
During the last half of the 20th century and continuing in the 21st century, aeronautical engineering has made quantum leaps, with plastics playing a major role in both pragmatic improvements and dramatic advances. From aircraft and missiles to satellites and space shuttles, plastic components and products and plastic materials have been essential enablers of the most significant developments in civilian air travel, military air power and space exploration. Recall the images of the astronauts standing on the surface of the moon, looking back at earth through transparent visors built into strong helmets, and both molded of plastic – the best choice for the job.
Fast-forward to the current day and Boeing's new 787 Dreamliner, nicknamed the plastic airliner, making its maiden flight and then completing its first commercial routes in late 2011. The plane's fuselage is made of a new generation of reinforced composite plastic panels, marking a new era in commercial aircraft production. Plastic excels here for the same reasons it excels in automobiles, bicycles and ski boots — an optimum combination of strength, design flexibility, ease of manufacturing and yet light in weight.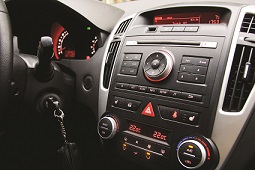 Aerospace plastic can be described as advanced composite materials that can be processed to exhibit required specifications and characteristics. Aerospace plastics display heat/flame resistance and high strength properties. Its structural characteristics of elasticity make it a choice for production of various aircrafts' components such as cabins, decks, cockpits, empennages, wings, rotor blades, airframes, etc. Its molecular makeup provides lightweight yet high-performance alternatives to metals such as steel and aluminum, thus leading to lowered production and operational costs. These features have enabled use of aerospace plastics in commercial, military, rotary and other aircraft options.
Easy adoption in aircraft designs is another characteristic allowing penetration of this material in the aviation industry. Continued demand in the aviation market is expected to drive growth of aerospace plastics globally.
The emerging trend of composites and nanocomposites is anticipated to hold new opportunities for growth of existing firms as well as new technology-driven ventures. In addition, aerospace plastics provide eco-friendly composite alternatives for increased industry application. Varying as per application, aerospace plastics require expensive and complex fabrication machines. The processes are complex and labor intensive, resulting in increased costs.
Issues that may restrain market growth include:
The refining and curing processes

The manufactured materials are hard to inspect for flaws, leading to quality variations and defects.

Increased incidents of plastic fracture and failure along with high maintenance, repair and operating costs.

Carbon fiber toxicity is another challenge to be faced by this market.
Material used for airframes and fuselage construction has evolved from wood to metal and most recently composite materials. Using these materials enables retention at higher pressure levels while reducing weight and cutting costs. Rotor blades and wings provide machines with the necessary force for aerial propulsion while the tail assembly or empennage provides the required stability.
Aerospace plastics provide these components the required high strength, stiffness and stable pressure resistant properties for delivering long-lasting quality performance. The cockpit houses all monitors, indicators and controlling consoles, thus they demand high flame and electrical malfunction resistance properties. Aircraft cabins undergo high pressurization to become suitable for passenger accommodation at high altitudes.
Advanced materials facilitate such processes, leading to their widespread use in manufacturing cabin structures. Owing to their pressure resistance high-performance capacities, aerospace plastics have found increased application in production of a number of aircraft components.
To identify critical site selection criteria, Geneva Analytics surveyed 83 U.S.-headquartered aviation and aerospace plastics manufacturers to identify and rate six site selection requirements that are consistent across the aviation and aerospace plastics industry.

Conclusion
The expanded application and use of all types of plastics in industries that range from industrial to consumer products is expected to accelerate the demand for new, upgraded or expanded plants and production facilities well into 2018.
To respond to increasing demand, automotive and aerospace plastics manufacturers considering a relocation or facility expansion are faced with the requirement for clearly defined answers to a fairly wide range of questions. 
For example:
Do my competitors have a built-in advantage, given location of comparable operations?

Should we expand on site or establish a new facility?

Where is the best long-range location for a new business entity?

Given selected circumstances, does it make sense to relocate affected operations?

Can we successfully compete for requisite labor in an existing location?

In a new location, what will it take for us to be viewed as a preferred place to work?
Further, when searching for sites for new facilities, transportation and workforce readiness appear to be among the top requirements of both industry groups.
For plastics manufacturing, in general, industry site selection patterns are as diverse as the products produced by the plastics industry as a whole. 
Plastics manufacturers whose customers are predominately in the housewares or packaging industries are likely to draw up a list of site selection criteria that bear little resemblance to the wish list of medical products. CD manufacturers serving the Nashville-based music industry view site selection in a different light than those who produce CD-ROMs for computer hardware and software manufacturers in the Silicon Valley.
In summary, even considering top-ranking criteria, site selection for automotive and aerospace still reflects the phrase. . ."it all depends."
About the Author