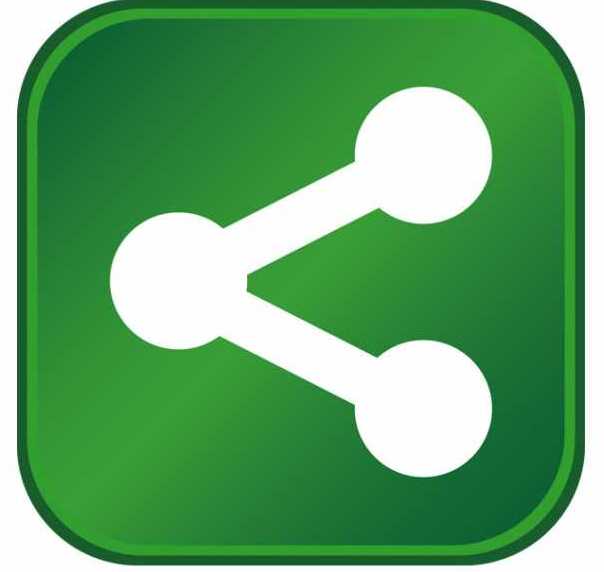 Mr. McGuire: Are you listening?




Benjamin: Yes, I am.




Mr. McGuire: Plastics.




Benjamin: Exactly how do you mean?




Mr. McGuire: There's a great future in plastics. Think about it.
This dialog from the film The Graduate, starring Dustin Hoffman, holds as true today as it did in 1967 when the movie was released.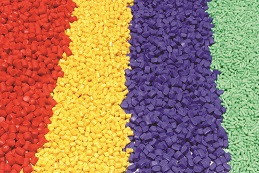 According to the American Chemical Council (ACC), production of plastic resins in North America rose to 108 billion pounds in 2014 and the industry continues to expand, generating $87.1 billion in annual revenues in the U.S. as of 2012. As of early 2015, about 225 new plastic resin projects had been announced, representing investments of $137 billion through 2023. The industry is growing and the outlook is positive especially for North America due to the increasing availability of low-cost natural gas. Understanding how communities can position themselves to capture this growth is the intent of this article.
To assess their competitiveness for plastics investment projects, it is first important that communities understand a little about the plastics industry overall. The plastics industry is comprised of companies that produce plastic resins, compounds and finished products with the plastic resins the building blocks for the other two. Plastic resins are derivatives of one or more monomers such as ethylene, styrene, propylene, vinyl chloride, etc., which are sourced primarily from oil and natural gas. Additionally, some monomers are increasingly being derived from renewable, bio-based sources. Regardless of feedstock type, the primary driver in the location of plastic resin production operations is access to their raw material.
Plastic resins can be further defined as commodity thermoplastics, thermosets, engineering resins and thermoplastic elastomers. Of these, only commodity thermoplastics are recyclable with the most common form being polyethylene which accounts for about 40 percent of all the thermoplastics sold in the United States. Thermoplastics are used in all sorts of products including appliance parts, bottles, bags, furniture parts, pipe and carpeting, among others. Thermosets are plastics such as epoxy, polyurethane, melamine, etc., and are primarily used in building and construction. Engineering plastics are commonly used to replace metals including products such as polycarbonate, acetal, etc., and are commonly used in the automotive and consumer markets. 
By far, the most common use of thermoplastics is in packaging with over 25 billion pounds of packaging materials sold in 2012. Consumer and institutional products is second with 15 billion pounds sold followed by building and construction materials at about 12 billion pounds for the same period. Almost 14 billion pounds of thermoplastics are exported every year.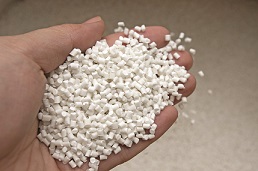 There are three basic steps in the manufacturing of plastic resins. First, the monomers sourced from natural gas or oils are turned into polymers into the form of pellets, powders, flakes or frills. These materials are then combined with additives such as stabilizers and colorants and then sold to customers who make the final products. These final products are manufactured through injection molding, blow molding, thermoforming, extruding, etc., processes.
Where plastics manufacturing operations locate is based on where they are in this production lifcle. The earlier the operation is in the life cycle, the more dependent it is on access to its raw material feedstock, typically sourced through refineries. In addition, these early-phase plastics resins manufacturing operations typically export a significant portion of their product so access to export channels (e.g., waterways) is important. Later-phase production operations (such as injection molders and blow formers) are usually located nearer their final customer.
Given their large number of refineries and access to oil and natural gas, Texas and California dominate the United States in terms of numbers of plastic resin manufacturing operations. As of 2012, there were 102 establishments in Texas and 97 operations in California. Other states with significant numbers of resin manufacturers include Ohio (78), Pennsylvania (59), Illinois (56), Michigan (56) and New Jersey (44). In terms of value of production, Texas is in a league of its own with $38.6 billion in shipments in 2012 with the next nearest state being Louisiana at just over $6.3 billion shipments from its 16 production establishments. The top five plastic resin-producing states (Texas, Louisiana, Illinois, Ohio and West Virginia) account for more than 64 percent of total production. Texas employs almost 50,000 people in resin production followed by Ohio with more than 23,000 and Louisiana at about 13,500.
Transportation infrastructure is very important to the plastics industry. With the majority of plastic resin production located along the United States' Gulf Coast but the majority of these businesses' customers in the Midwest, trucking and rail are the most common form of transportation for the product. In fact, only 10 percent of total resin production sold in the United States travels via waterway. Truck transportation accounts for 53 percent of shipments and rail for 37 percent.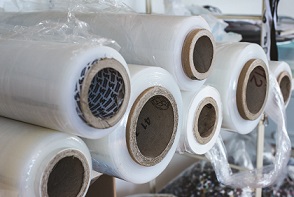 Briefly referenced earlier, but of significant importance, the industry is expecting a huge impact from the development of shale gas production in the United States and the increase in natural gas liquids supply. Plastic resins in the rest of the world are primarily made from a chemical called naphtha which is a derivative of crude oil and more expensive than natural gas liquids. Access to this additional, lower-cost, proximate feedstock will help the United States to become one of the lowest-cost producers of petrochemicals in the world. As of 2012, the U.S. accounted for 35 percent of global production with strong growth forecasts given this new strategic advantage. New petrochemical complexes are being planned and studied in locations to take advantage of the shale gas liquids in Pennsylvania, West Virginia and Ohio among others. The total capital investment planned for these developments stretch into the billions of dollars.  
Once again, the outlook for the industry overall in the United States is positive. Packaging is the largest market for plastic resins and is closely associated with retail sales, which have been growing. Building and construction is another important market and the housing market continues its recovery. Transportation is a key market as well and light vehicle sales are rising. Furniture and furnishings are growing in step with the housing industry as are electrical and electronics primarily in the form of appliances. Industrial machinery is another important market that is also improving with increasing domestic investments in manufacturing. The major drain on the U.S. industry globally is export sales due to weaknesses in the European and Asian economies.   
Given these dynamics in the industry and the growth of the United States in global supply, the impact in terms of investments is already being felt. Plastic resin manufacturing projects can be gigantic. In April 2015, Houston-based Shintech Inc. announced a $1.4 billion expansion investment at its Plaquemine, Louisiana, production operations bringing its total investment at the site to more than $4.7 billion. The investment is in new ethane crackers to produce ethylene as well as upgrades to PVC and vinyl chloride monomer production. The investment will create 100 new direct jobs and 350 new contract positions.  When completed in 2018, the expansion will bring online approximately one billion pounds in new ethylene production.
As recently as early September of this year, Formosa Petrochemical Corporation, part of the Taiwanese Formosa Group, announced it was studying St. James Parish, Louisiana, for the construction of a $9.4 billion ethylene production operation that would create 1,200 direct jobs. The project, set to begin in 2018, could result in the creation of one of the largest single-site ethylene production operations in the world.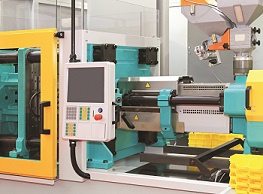 Also in September 2015, the French energy company Total announced it would invest $2 billion in an additional steam cracker at its Port Arthur, Texas, operation for the production of ethylene. The investment will allow it to produce up to 2.2 million tons of ethylene per annum when the project is completed as planned in 2019. In announcing the project, the Total Chemical and Refining president highlighted shale gas production's impact on the cost of natural gas and the advantages of "access to a plentiful and inexpensive feedstock."  
The Gulf Coast is not the only region benefiting from these investment projects. The Thai company PTT Global Chemical Public Company Limited affirmed in September 2015 its consideration of eastern Ohio for a $5.7 billion ethane cracker operation. PTT has committed $100 million over the next year to determine the project's viability with a decision expected by late 2016. If the project moves forward, it will likely be located in Belmont County near the Utica shale field.
Likewise, Pennsylvania has a major potential investment project of its own. In June 2015, Shell spent a reported $27 million on a former zinc production operation and neighboring properties in Beaver County, Pennsylvania, with plans for an ethane cracker operation. The multibillion dollar facility would produce polyethylene and, according to the Pennsylvania Real Estate Investment Trust, could generate $5 billion in chemical outputs. A December 2014 study by the Robert Morris University's School of Business has suggested the operation could generate 5,000 direct and ancillary jobs not including construction jobs which could also reach into the thousands during the project installation. The facility would benefit from its proximity to the Marcellus Shale field which covers most of northern and western Pennsylvania.     
Challenges or delays in bringing this additional U.S. ethylene production online would likely most benefit Asian naphtha crackers that are currently running at capacity. The combination of low oil prices and an undersupply of ethylene globally has allowed for record margins at naphtha-based ethylene producers.  The undersupply of ethylene has been caused by delayed investments in expanding naphtha cracker capacity in Asia due to the threat of increased ethylene production from natural gas in the United States and the Middle East. Record margins have been forecast to continue until at least 2017.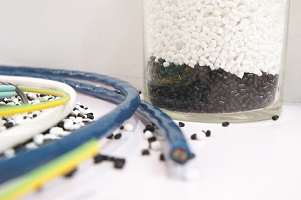 Additionally, a major challenge to bringing on line global scale, plastic resins production operations is that they can be very difficult to permit, particularly due to state and federal air quality standards.  These operations are normally large power users (over 100 megawatts typically generated on site fueled by natural gas) and their production processes can have major impacts in terms of air emissions. The Environmental Protection Agency under the Obama administration has been pushing for more stringent air quality standards particularly as they relate to energy production. The resulting limits on the emission of greenhouse gases has further increased the cost, timing and overall difficulty in obtaining air permits with many of the East, Gulf and West Coast petrochemical clusters already classified as nonattainment areas for air quality according to the National Ambient Air Quality Standards as defined in the Clean Air Act Amendments of 1970.
Whether or not all the planned investments in plastic resin manufacturing come to fruition is yet to be seen, but given the dynamics in the global market and some of the United States' strategic advantages, the impacts could be enormous. With well over $100 billion in announced capital investments and thousands of anticipated jobs, it sounds like Mr. McGuire from The Graduate was indeed right. There is a great future in plastics.
About the Author