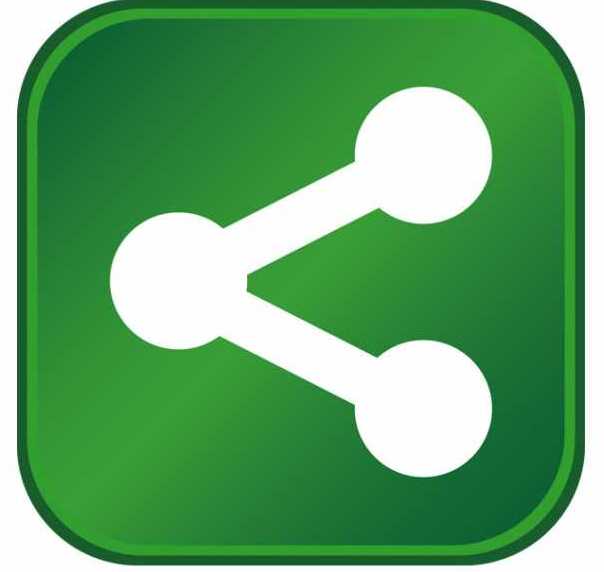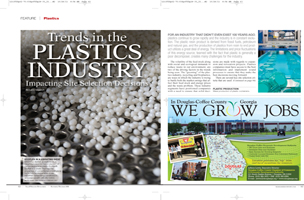 For an industry that didn't even exist 100 years ago, plastics continue to grow rapidly and the industry is in constant evolution. The plastic resin product is derived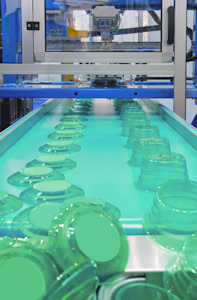 from fossil fuels, petroleum and natural gas, and the production of plastics from resin to end product utilizes a great deal of energy. The limitations and price fluctuations of this energy source, teamed with the fact that plastic is generally a poor decomposer, creates many challenges for the industry.
The volatility of the feed stock along with social and ecological demands to reduce waste in our environment, are two of the driving factors in the trends being seen. The "greening" of the plastics industry, recycling and bioplastics, are ways in which the industry is trying to battle both the market swings that affect their feed stock and energy prices and the waste problem. These industry segments have positioned companies with a need to ensure that solid decisions are made with regards to expansion and relocation projects. Plastics companies must have access to the best information and implement sound processes to ensure that they make the best decisions moving forward.
There are several key site selection criteria that are used by any industry analyzing potential locations for facilities. As Ginovus completes location modeling for companies utilizing plastic as a raw material, the following factors play a key role in site selection decisions:
Energy Costs. The high energy usage from the equipment used in all levels of plastics manufacturing results in the need for close examination of utility costs in potential facility locations.

Transportation Costs. The need for superior road and rail infrastructure, to transport raw materials from suppliers and finished product to customers, is of high importance to plastics companies.

Property Taxes. Heavy machinery and large facilities make property tax liabilities a forerunner in site selection.

Labor Force. An adaptable and trainable labor pool is critical for plastics manufacturers, as technology and products tend to change rapidly over time.

Economic Development Incentives. Due to the capital intensive nature of the plastics industry, economic development incentives that can reduce project and operating costs can have a profound impact on site selection decisions.
When we look at the plastics industry, specialized companies tend to "cluster" around one another to leverage raw materials, workforce and other key factors impacting operations. For many years, the Midwest and Southeast have had been leaders in different sectors of the plastics industry, but plastics companies operate all over the United States.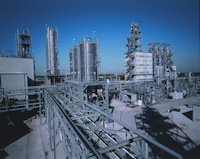 Polypropylene from LyondellBasell's Bayport plant in Pasadena, Texas, is used by customers to produce consumer products such as food containers, medical syringes, carpeting and plastic components in vehicles.
Proximity to customers, along with energy costs, labor pool, tax environment and economic development incentives were all high priority factors when Ginovus had the opportunity to work with nationally recognized plastics manufacturer, NylonCraft Inc. NylonCraft, a plastic injection molding company with locations in Indiana and Michigan, is a manufacturer of plastic components for the automobile industry. The products, such as dashboards, bumpers and consoles, need to be at their customers' doorsteps under the "just in time" model. However, "just in time" requirements from the automobile industry are not the only factors contributing to the location decisions of plastics companies.
As the automobile industry changes the design of vehicles every few years, manufacturers, such as NylonCraft, need to re-tool and upgrade technology frequently. A few years ago, NylonCraft needed to invest a large amount of money in new equipment and decide which manufacturing facility to use to accommodate the needs of large automotive industry customers. Keeping in mind that proximity to these customers was very important, Ginovus examined Indiana, Michigan and Ohio as potential locations for the project.
Due to the use of energy intensive equipment, Ginovus conducted in depth research on utility costs, evaluated the quality of rail and highway infrastructure, studied labor costs, and examined transportation costs of raw materials and finished products for each potential location. Because of the capital intensive nature of the project, tax structure and economic development incentives were also critical site selection factors for the company. Armed with this location modeling information, NylonCraft could make an informed decision regarding the best site for the project. Ultimately, NylonCraft selected an existing facility in Mishawaka, Indiana.
The impact of high energy costs and proximity of solid transportation infrastructure are also strong determining factors for the trending segments of the plastics industry, including that of recycling and bioplastics.

Recycling
Recycling is, by far, the fastest growing trend in the plastics industry. In 1960, plastics accounted for 1 percent of our waste stream; in 2010, plastics accounted for over 12 percent and we are growing our consumption of plastics by over 5 percent annually. Over 352 million pounds of plastics are generated via our grocery stores alone and in 2010, 2.5 billion pounds of plastic bottles were recycled, according to the Association of Postconsumer Plastic Recyclers (APR) and the American Chemical Council (ACC). Considering it takes one plastic bottle over 1000 years to breakdown, it's no surprise that plastic recycling is on the forefront of many industry minds.
While looking at location modeling and site selection for recycling facilities, the proximity to natural resource feed stock is not as large of a concern as access to plastic recycling processing centers for raw materials. The proximity to the processing facilities, along with good transportation infrastructure and affordable energy costs has a large impact on long-term operating expenses.
Bioplastics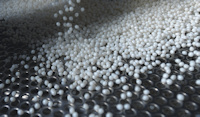 Ecoflex in a vibrating sieve - BASF has started operations at its expanded plant for the production of the biodegradable plastic Ecoflex. Ecoflex is a plastic that has the properties of conventional polyethylene but is fully biodegradable under industrial composting conditions in accordance with DIN EN 13432. Photo courtesy of BASF - The Chemical Company, 2011
While still in its infancy, as compared to traditional feed stock, bioplastic raw materials are developed from renewable resources such as plant materials (e.g. vegetable oil, corn starch, potato starch, etc.), rather than traditional fossil fuel based plastics. Plastics made wholly or partially from organic raw materials are considered bioplastics. To create this feed stock, corn (or another plant-based starch) is introduced to microorganisms in a fermentation process that results in a polymer. The polymer is then made into the resin or pellets to be used in the traditional plastics manufacturing process.
Bioplastics is still an emerging trend in reducing the use of natural resources. Only five years ago, it was an idea in a university laboratory and now this industry segment is a viable aspect of plastics that can lead to more friendly manufacturing and recycling of plastic products. Any price shift in oil or gas creates an impact in feed stock (the oil, gas and chemicals needed to produce plastic resin and pellets). Many manufacturers experience market compression when oil and gas prices increase. There is often a lag between the prices a company pays for feedstock and the profit margin of the product it produces. The demand for plastics around the world is directly increasing the prices of feed stock. The ability to create bioplastics is one way in which the plastics industry is looking to manage risks and operate in a more environmentally friendly manner.
While working with one of the leaders in the bioplastics industry, Ginovus has had first hand experience in site selection issues impacting where these types of operations locate. Using a genetically modified corn (GMO) that is produced in the United States, this overseas manufacturer wanted to examine the costs and savings involved in opening a manufacturing facility closer to the suppliers of these raw materials.
Previously, the company was utilizing feed stock from the United States, shipping it overseas to manufacture, and then sending finished product back to customers in North America. This created a long supply chain and added significant transportation costs. Ginovus examined sites in the Midwest and East Coast to determine the best location for the company's new facility. Ultimately, the internationally based company put the project on hold as it was determining how the economic downturn in the United States would impact its business model.
While the plastics industry has grown tremendously over the last 100 years, their cluster location habits have retained some consistencies. The growth in recycling and the emerging bioplastics segment provides for exciting future opportunities in the industry. These changes will continue to impact site selection decisions as time moves forward. The conservation of the environment and reduction in fossil fuel use continues to be on the forefront of many industries and the plastics industry will likely continue to be an innovative leader in this arena.
About the Author