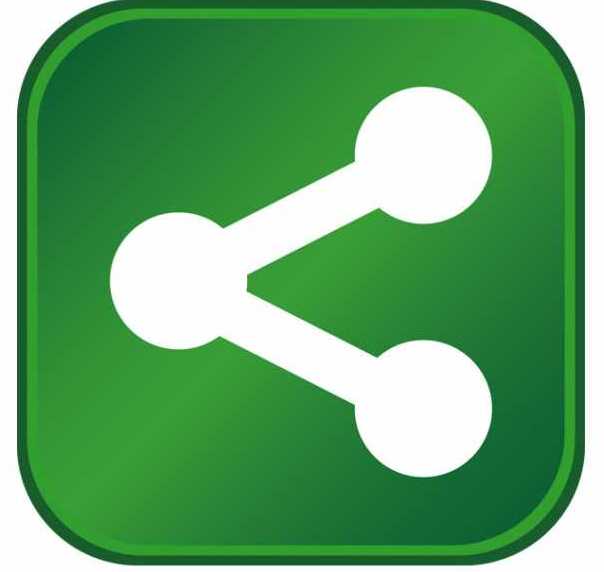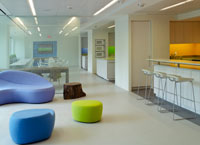 This year is not only the start of a new decade, but the beginning of a new era in the way we think about the built environment. In 2000, the U.S. Green Building Council's vision of green buildings for all within a generation helped the building industry take a giant step forward with the creation of its LEED (Leadership in Energy and Environmental Design) green building certification program, providing third-party validation that a building is solving our collective environmental challenges, not contributing to them. Ten years, and more than 4,500 certified commercial projects later, the market has now shifted into the era of green building.
 
Founded in 1993, the U.S. Green Building Council (USGBC) is the nation's leading nonprofit organization devoted to a prosperous and sustainable future for our nation through cost-efficient and energy-saving green buildings.
 
USGBC and its 20,000 plus members, an alliance of corporations, builders, universities, government agencies, and nonprofit organizations, along with a community comprising 78 local affiliates, more than 135,000 LEED Accredited Professionals, work together to reduce the impact of the built environment on our natural environment, while developing cost-efficient and energy-saving solutions.
 
It has been the foresight and leadership from corporations, small businesses, nonprofits, local officials and state leaders that has transformed the marketplace from building to minimal standards to embracing the ideal that using less costs less. The suite of LEED rating systems are designed to be flexible and inclusive. Every day, projects transcend misconceptions about cost and scale, proving that no matter what size or budget, environmental stewardship is indeed, worthwhile and beneficial.
 
The Business Case for Green Building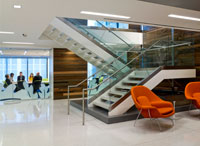 Buildings in the U.S. are responsible for 39 percent of U.S. primary energy use and 72 percent of U.S. electricity consumption. They use 15 trillion gallons of water per year and consume 40 percent (3 billion tons) of the world's raw materials.  
 
Now for the good news—green building is also part of the solution, offering an immediate and measureable impact that alleviates much of the harm building and construction has on the environment and can yield deep financial returns. On average green buildings consume 30 percent less water, 26 percent less energy and a corresponding reduction in CO2 emissions than conventional buildings.
 
In these economic times, green buildings have shown to help save money. Studies have shown that an upfront investment of 2 percent in green design, on average, results in life cycle savings of 20 percent of the total construction costs—and the investment is typically recouped within the first two years the building is operational based on energy savings alone. Additionally, water conservation, reductions in construction waste, and effective storm water management generate significant operational savings for the building owner, while also reducing the demand on municipal water supply.
 
Green building also stimulates the economy by creating a demand for green jobs and workers that can contribute directly to creating a sustainable future. A study by the Political Economy Research Institute and Center for American Policy found the U.S. economy could generate 2 million green jobs in as short as two years stemming from the American Recovery and Reinvestment Act of 2009. Another study by USGBC and Booz Allen Hamilton found that constructing new green buildings or retrofitting existing structures with energy efficient heating and air conditioning, solar panels and the like will support 7.9 million U.S. jobs and pump $554 billion into the American economy over the next four years.
 
Building occupants benefit from green buildings as well. One study from the University of San Diego and CB Richard Ellis shows that inhabitants of green buildings have fewer sick days, experience more productivity, and are generally more comfortable which is credited to having access to fresh air, natural light and less dependence on harsh, overhead lighting. The study also found that green buildings have lower vacancy rates and higher rents than compared to non-green counterparts.
 
Education and Green Building Jobs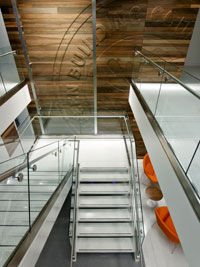 After the Industrial Revolution, the country transformed from a skilled-labor based economy to a service-based one. As witnessed from the market collapse in 2008, it is important to have varied professional opportunities that embrace our existing workforce, from the executive level to service-based jobs, all of which run American industries. A green economy allows for a wider array of opportunities regardless of background, previous work experience and education level. The training is available, the jobs are here and the time is ripe for this workforce to flourish.
 
In the months and years ahead, there will be a push to make existing homes and residential properties energy efficient; in the commercial building industry, the focus will be on energy performance and design; and in both residential and commercial buildings, there will be a focus on retrofitting and deconstruction of existing structures—and all of these projects need a workforce that is educated and trained in these techniques.
 
USGBC is the leading source for green building education and training that addresses the needs of an evolving industry and economy. Green building professional development has morphed from a niche career path to an essential asset for those employed in sectors including law, design, construction, engineering, sales and marketing, operations and management, teaching and more. As such, USGBC has developed extensive educational programs and offerings, from introductory level, for those wanting to earn a basic level of green building knowledge, to mastery, those who not only understand and implement green building but help to inform the direction of the movement.
 
For more information about USGBC's educational offerings, please visit www.usgbc.org/education.
 
2010 Outlook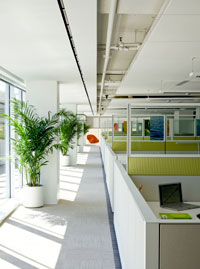 This year is shaping up to be another dynamic year for the USGBC as new programs and initiatives continue to roll out. LEED for Neighborhood Development and LEED for Retail rating systems are emerging from their pilot phases, which received excellent response, and are slated to launch this year.
 
LEED for Neighborhood Development (LEED-ND) integrates the principles of smart growth, New Urbanism and green building into the first national rating system for neighborhood design and was developed by USGBC in partnership with the Congress for New Urbanism and the Natural Resources Defense Council. Business leaders and developers can plan LEED projects within certified neighborhood developments, which in turn help the development to earn more points towards its certification. These mixed-use, transit-oriented developments are the next wave in the quest for sustainable living. To date, there are 59 certified LEED for Neighborhood Development projects.
 
The LEED for Retail rating system is designed to recognize the unique nature of the retail environment and addresses the different types of spaces that retailers need for their distinctive product lines. USGBC and over 150 pilot project teams have collaborated to create two new rating systems—LEED for Retail: New Construction, and LEED for Retail: Commercial Interiors. The pilot project teams have provided real market feedback on how to apply LEED for New Construction and LEED for Commercial Interiors to retail spaces.
 
Also set to release in 2010 is the Volume Certification Program, which allows any organization or company with multiple buildings, campuses, retail stores or other sites to utilize LEED certification in a more streamlined and standardized process, while maintaining the integrity of LEED. Pilot prototype projects have already experienced great success from this program and are providing invaluable feedback.
 
Only two months into the New Year and already many are looking forward to November 2010, when the Greenbuild International Conference and Expo, the annual meeting of the entire green building industry, descends upon Chicago. This year's theme—Generation Green: Redefining Our Future—sets the stage for the next era in the green building revolution. Instead of simply formulating a green economic strategy, together, let's work towards embedding sustainability as the cornerstone of the economy—a movement that includes people of all ages, from all walks of life, who envision using the tools and technologies of today to build the world of tomorrow.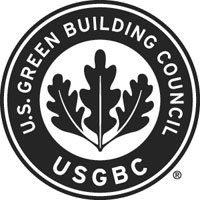 About the Author