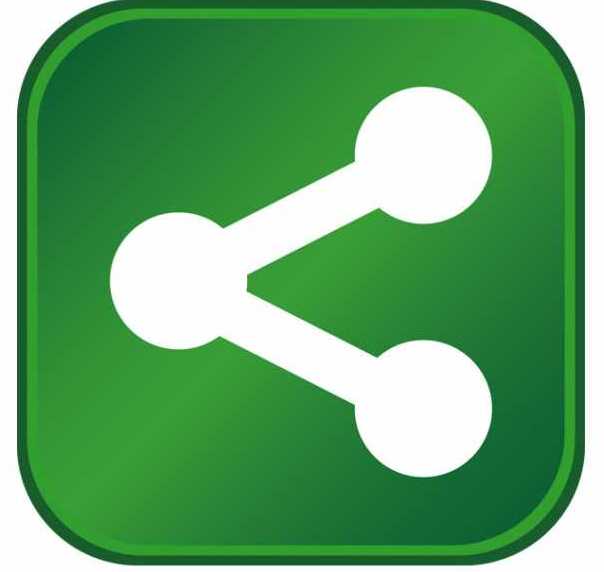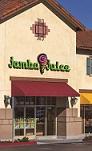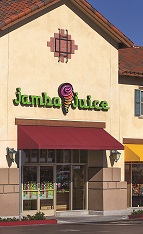 New technologies are driving rapid change in the retail site selection process. With increased focus on unifying both their physical and digital environments, retail entities are striving for a more seamless shopping experience, boosting customer satisfaction and sales. The increased availability of consumer purchasing metrics for operators and rapidly increasing consumer utilization of mobile applications has made the site selection process more complex than ever.
So, what "operational" elements, regardless of the specific location, should be included in the evaluation metrics that retailers simply cannot ignore? Following are a few that are relevant, regardless of the various retail vertical markets.
E-tailing vs. Brick and Mortar
Scott Galloway, professor of marketing at New York University's Stern School of Business and founder of L2, a business intelligence firm, said, "I don't think that there is a single pure-play [e-tailer] that can survive in this environment," noting that online retailers are finding themselves obliged to open stores to get the public's attention and to remain competitive.
Brick-and-mortar retailers are having far more success with online retail than the pure-play operators, Galloway said, citing the fact that "click and collect" retail — whereby customers order online and pick up products in stores — is the fastest-growing trend.
There was a time when the emergence of e-commerce loomed over brick-and-mortar stores like a dark cloud. But times have changed and consumers have demonstrated they want to shop where they want, when they want and how they want. 
The smartest retailers have figured out that to win, they need to unify the shopping experience across all channels, whether physical or digital. The convergence of e-commerce and brick and mortar continues – e-commerce is no longer replacing stores, so much as complementing them. The emerging challenge for retailers is to deliver a unified commerce experience, to keep a consistent look and feel, brand awareness and a good customer service experience.
While this process is getting easier with technologies that allow retailers to track inventory across stores and online and connect more closely with customers on the store floor while they're perusing the website, the process can also be expensive. It is anticipated that roughly 93 percent of retailers intend to adopt a unified commerce model, with 39 percent already implementing supply chain solutions to support it (Gordon Russell, CEO and founder, Springboard).
With a consistent percentage of retail sales still being done in brick-and-mortar stores, the "bricks" aren't going anywhere, thereby making site selection even more important.
Mobile
It is impossible to produce a unified commerce experience without first factoring into the process the explosion of mobile growth and its ever-evolving role in retail. The role of mobile is changing, clearly illustrating that the platform isn't only for advertising – consumers are increasingly using it to "pre-shop," find deals and compare prices.
With customer engagement emerging as the top customer engagement channel, mobile applications are the leading platform. Today, consumers are "always on." Simply put, retailers can no longer ignore mobile, and many are taking a mobile-first approach to marketing and sales. Gone are the days when mobile was an after-thought, especially as mobile's influence on in-store sales was $593 billion or 19 percent of all sales in store in 2013 (up from $159 billion in 2012), according to Deloitte. Thanksgiving 2014 was also a huge indication of how mobile is being embraced as a key focal point – not an afterthought – for shoppers.
Data and Analytics
Retailers want more opportunities to touch the customer, influence them and provide great service. Customers want great service, but they also want it to be focused and efficient, with as little "wasted interaction" as possible. Action-based and easily consumable real-time data makes both of these possible through such things as targeted, intelligent product recommendations. Data at the fingertips also is facilitating distributed order management and online/offline inventory control in real-time, as well as better focused marketing campaigns, mobile offers and timely discounts. Site selection and retail marketing decisions now are driving the point of sale because the information gleaned is actionable and helps retail operations understand what customers want, where, when and how. Data and analytics are changing the world of retail and the industry is at a pivotal point. Those who don't analyze daily doses of real-time data will lose, period.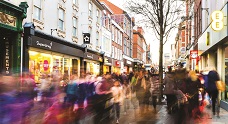 Engagement Marketing
Ignoring the need to engage customers and prospects, where they already are, is no longer even a remote option for the retail industry. That is, in the past, advertising, direct mail and announcements, pushed out through various forms of media and marketing, often could suffice. But today, consumers expect to be pursued a little bit. Retailers need to know where their prospects "hang out" and actively seek to engage them there.
Retailers that implement loyalty programs, and provide special services such as reminders, recommendations and contests, are pulling customers in, rather than just pushing messages out. Consumers often have the opportunity to participate in retailers' social marketing, providing ideas for ads, new products and more. How a location and a firm engages its customers in such a way as to make them feel invested – almost like they're a part of the company itself - translates into long-term loyalty.
Customers want the store's location and information to be available and easily accessible. They expect, now more than ever, to feel they are special.
Customer Service
Customer service as a "trend," in and of itself, may seem obvious, as it has always been expected and fundamental. It is axiomatic that "the customer is right," and the "30-second greeting" rules. The right site is an important element of service.
Today, customer service goes far beyond such measures. Its application frequently can allow smaller, well-located shops to surpass the giants. It is essential that retailers recognize and embrace new technologies that allow them to get more intimate with their customers both on the floor – replace counters with mobile POS, for example – and off.
Retailers need to create a more intimate atmosphere that engages all of a shopper's senses – smell, sight, sound – that makes customers in the shopping environment more comfortable. Retailers would do well to consult interior designers who specialize in retail and understand the psyche of color and room flow. Customers have so many choices for where to shop that it's imperative to make customer service a soothing and memorable experience. It also is essential to replicate a similar experience online – brand colors, flow, support and policies should all mirror the in-store experience as closely as possible.
Omnichannel Inventory Management
Utilizing omnichannel inventory management, retailers can ensure customers get what they want nearly every time. The "buy anywhere, fulfill anywhere" value proposition of ominichannel is an asset for consumers and retailers alike. For shoppers, the opportunity to always get what they want, at a location that is convenient and accessible, is appealing. For retailers, the ability to avoid overstocking stores and right-size inventory is financially critical.
The Morphing Retail Site Selection Process
Retail site selection is not simply a question of what real estate is available. It's an analytic challenge that requires an understanding, as discussed earlier, of the customer and the market potential for a retailer at any given location. Whether you are a retailer, shopping center owner/developer, real estate broker/developer or a community's economic development professional, the challenge is the same.
Customer behavior and demographic profiles are the bottom line and drive market potential. These factors lead to the right decision about where to place a retail store or what retail tenants to recruit for your existing location or city.
There are two parts to deciding on a retail brick-and-mortar location: the science and the art. Large retailers, such as Starbucks, employ more science than smaller operations that can't afford to deploy science. If not constrained by capital, smaller retailers are definitely constrained by expertise. For some retailers, a "follow the Starbucks" strategy is worse because they are assuming all customers are a reflection of the Starbuck customer profile.
Identifying minimum location-specific demographic requirements before a retailer will even consider a location is only the tip of the scientific iceberg. Unfortunately, for a majority of retail brands and many involved in the site selection process, this is where their science ends. If a location hits a demographic threshold, it then typically jumps right into the art side of choosing a location.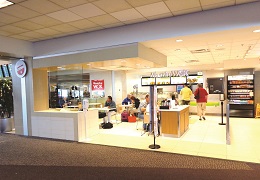 Following are a few popular brands and their general site selection demographic criteria.
Manchu Wok looks for:
Average household income: $30,000-$80,000

Per capita income: $15,000-$40,000

Daytime population: 10,000.
In one instance, using the basic demographic information similar to Manchu Wok's client profile, the company selected a location that looked like it had the right demographics, but the site only produced 20 percent of expected sales when many of its other locations were thriving. What was the problem?
Further research on demographic purchasing inputs found that only a tiny percentage of people living and working in the location's neighborhood had actually eaten Asian food in the past six months. That single variable was a better predictor of success than all the drive-by traffic, household income and population data that had been gathered.
Jamba Juice client profile:
Average age less than 38 years

Daytime employment greater than 15,000 in two-mile radius

Strong vehicular and pedestrian traffic counts

Average household income of $50,000-$75,000.
Similar Juice and Smoothie Retailer:
Median household income $75,000+

Population in three-mile radius — 150,000+

Median age: 18-45 years
An expanded, in-depth data analysis found that none of these demographic factors are true predictors of a location's success.
Conclusions
Most analysts, economic development agencies and business owners evaluate locations using models and spreadsheets filled with old data, preconceived and unverified assumptions. Most seem to have a limited view of the factors that might and/or actually affect the success or failure of a particular brick-and-mortar location. These models pose basis questions such as: How visible is it to traffic? How accessible? What times of the day are people in the vicinity? How much disposable income do nearby residents have?
Those are all good questions to which the site selector should know the answers, but this limited data is not enough. Professionals should also compare their initial data points to reference points that directly relate to the actual success or failure of the specific business.
Conventional site selection models attempt to explain highly complex and changing retail environments using data common to all business operations. However, many factors that are not easily measurable (such as operations) can impact unit performance, while other factors (e.g., visibility ratings) can be measured only in an imperfect manner.
The model used may accurately assess standard locations, however, they also have less background and experience and are generally unable to adjust for atypical scenarios. Because companies invest heavily in these tools, they have a tendency to become over-reliant on the modeling results, expecting too much of them. Models reflect a standardized reality of a given situation, but cannot address all of the variations inherent in a given site. They represent the norm, which, in many instances, is essentially a starting point.
To enhance the performance of modeling, it is also critical to incorporate analog data that provides context and unique, required, unit-specific performance metrics. Such an approach provides balance and additional insights when considering site selection and computing predictive results.
Therefore, it is important to structure the site selection model based on standardized data as well as a wider range of operationally based inputs to gain the unique situation and a far more complete picture. 
About the Author