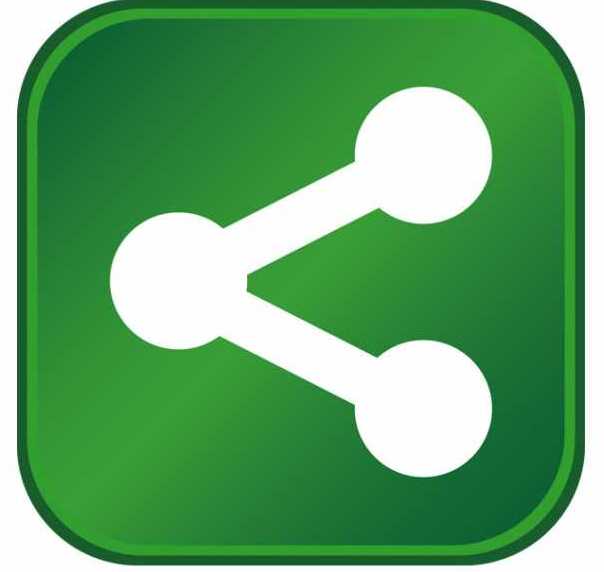 Governor Andrew M. Cuomo today announced that Gap Inc., a specialty retailer recognized around the globe, is expanding its distribution center in Fishkill, Dutchess County, and will create up to 1,200 new jobs over the next five years. Gap Inc. considered other locations across the United States for its expansion project, but ultimately chose to invest and grow in New York State.
"Gap Inc.'s decision to invest in their Fishkill facility – and bring as many as 1,200 jobs there over the next five years – is another sign that New York's economy is on the move," Governor Cuomo said. "By partnering with the private sector, our administration is attracting renewed interest from companies that are looking to expand, and as a result New York is among the top states in the nation for job growth since the recession. Today's announcement is proof that this approach is delivering results for New Yorkers, and I look forward to seeing it drive the regional economy for years to come."
Senior Vice President of Global Logistics for Gap Inc. Shawn Curran said, "We are proud of our fourteen year history as an employer in Fishkill, New York. As Gap Inc. continues to grow we are expanding our Northeast distribution capacity through infrastructure investment. With $96 million in capital investment and the addition of 1,200 new jobs by June of 2019, Fishkill will continue to be a priority for us. Our Fishkill Distribution Center Campus serves a vital role for us in providing great service to our customers throughout the Northeast and we are thrilled with the growth opportunity for the community."
Gap Inc., which built a 2.3 million square foot, $162 million distribution center in Fishkill more than a decade ago, plans to invest $96 million in the renovation and expansion of this center, including the purchase of new machinery and equipment, related to a new operation moving into the facility and to support the growth of the company. To secure this major investment and job creation project, Empire State Development is providing the company up to $12 million in performance-based Excelsior Jobs Tax Credits, which are tied directly to job creation and investment commitments. In addition, the Dutchess County Industrial Development Agency is extending its existing Payment in Lieu of Tax agreement, which will also be performance-based under the new agreement, and Gap Inc. will be eligible for a sales tax exemption as well as employee training assistance.
Empire State Development President, CEO & Commissioner Kenneth Adams said, "Gap Inc. is a world leader in the retail industry and its commitment to grow its distribution center here in New York State underscores the improved business climate under the Governor's leadership. The creation of 1,200 new jobs will provide a tremendous boost to Dutchess County's economy and will further solidify Gap's presence and partnership in the community."
Dutchess County Executive Marcus J. Molinaro said, "Job creation and growing the economy is our top priority. Gap Inc.'s significant investment in Dutchess County strengthens and secures this distribution industry cluster in the Hudson Valley, while creating hundreds of jobs in Dutchess County. Despite uncertainty in the economy, unemployment in Dutchess County remains lower than in the state and the nation. This expansion provides an important economic boost for the community and job opportunities for our residents."
Senator Terry Gipson said, "The 1,200 good local jobs that will be created at Gap Inc.'s Fishkill facility are a strong example of making smart investments in companies that want to grow in our community. Making it more affordable to live and do business in New York is our top priority. I commend the efforts of the Governor that will allow Gap Inc. to make this significant commitment to Dutchess County and I remain committed to working with him and our local representatives to continue to create local jobs and move our economy forward."
Village of Fishkill Mayor James J. Miccio said, "Anything that can help bring jobs to Fishkill and Dutchess County is a great thing. Gap Inc. has been a good corporate neighbor and we really look forward to continuing a long term relationship with the company."
Town of Fishkill Supervisor Robert LaColla said, "We recognize how the typical tax burden in New York hinders job creation in the state. We are grateful to see the Governor's office move to relieve that burden to allow Gap Inc. to grow their business here in Fishkill."
Catherine A. Maloney, President and CEO of the Dutchess County Economic Development Corporation said, "It has been rewarding working on this project and I am pleased Gap Inc. chose Dutchess County for their expansion. Collaborating with state and local economic development partners to pull together an attractive incentive package encouraged the company to make the investment in Dutchess County. The significant increase in employment will help re-invigorate the southern Dutchess economy and have a positive impact on local business."
Charles Daniels III, Chairman of the Dutchess County Industrial Development Agency said, "We were very happy to have been a member of the State and County team who put together a financial incentive package that will bring significant new capital investment and jobs to Dutchess County. Gap Inc.'s $162 million initial investment in Dutchess County in 1999 was one of the largest private projects in the State that year resulting in tax equivalents paid to local school, fire, library, and town taxing jurisdictions to date of nearly $18 million. We appreciate their recommitment to our community."