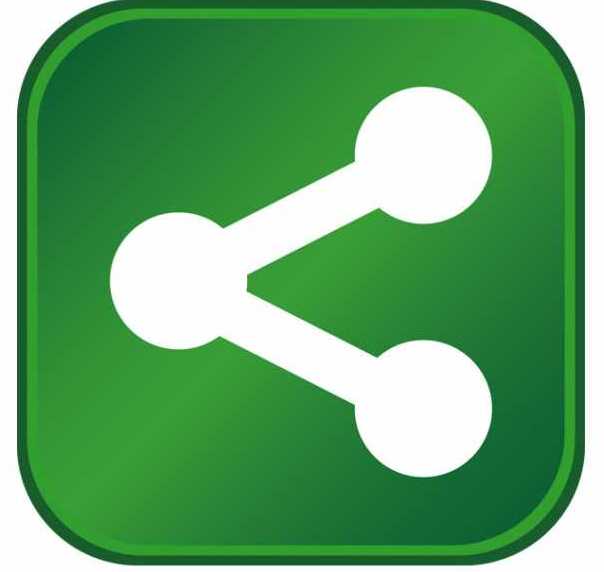 Governor Andrew M. Cuomo announced that Raymour & Flanigan, a family-owned furniture retailer founded in Syracuse in 1947, will significantly expand its New York operations by establishing a new regional distribution center in Rockland County, creating 300 new jobs that will result in over $135 million in wages for local employees over the next ten years.
"Raymour & Flanigan has been a part of New York's family of businesses for 65 years, and we are proud to help them add to their family and ours with the creation of 300 jobs at their new facility," Governor Cuomo said. "This expansion shows that through our efforts to improve the business climate, companies that were born in New York can now stay and grow in the new New York."
Utilizing $2.325 million in Excelsior tax credits from Empire State Development and a package of financial assistance incentives from the Rockland County IDA, the company expects to invest $46 million to purchase and renovate an existing 839,000 square-foot facility in the Village of Montibello, Rockland County. With renovations to the building, the new facility will serve as the regional warehouse and distribution hub for the company's retail stores in the New York Metro Region, as well as portions of New Jersey and Connecticut.
Raymour's President and CEO, Neil Goldberg said, "New York State and Rockland IDA provided key guidance that we needed to make a good relocation decision to accommodate our continued growth. The size and location of the new Rockland-based facility will afford us the ability to increase our operational efficiency while satisfying our current need for additional capacity in the New York metropolitan area. The State and IDA have shown that they are not only committed to our business as it is today, but our vision of the future as well."
Rockland County IDA Chairman Eric Dranoff said, "Once again, we are announcing the tangible results of the IDA's economic development efforts working with our partners in New York State government. This project demonstrates how the IDA strengthens the County's ability to react to the needs of businesses and in doing so, build the economic foundation we need to continue to enhance the quality of life in Rockland."
Empire State Development President, CEO & Commissioner Kenneth Adams, said "Under Governor Cuomo's leadership, we are seeing more and more home-grown companies decide to stay and expand their business in New York, which means more jobs for New Yorkers. By working with our local partners in Rockland County, Raymour & Flanigan will now have the tools and space to continue their tradition of excellence as a key contributor to the local economy."
Rockland County IDA Executive Director Steven Porath said, "Our mission at the IDA is to ensure our incentives facilitate business growth in Rockland County. Raymour's investment in Rockland, and New York State, represents a significant addition to our local business community and further endorses the strength of our economy."
To meet the demands of its growing operations, company officials identified the facility in Rockland County and engaged in discussions with the Rockland County IDA and Empire State Development's Strategic Business Division. Working with state and local officials, the company decided to purchase the former Dress Barn warehouse and distribution facility at 30 Dunnigan Drive in the Village of Montibello, Rockland County. Another company, Par Pharmaceuticals, currently leases approximately 200,000 square feet at the facility and will retain its lease. The remaining 693,000 square feet of the facility will be used exclusively by Raymour & Flanigan for their warehouse and distribution center with space available within the facility for future expansion.
Rockland County Executive C. Scott Vanderhoef said, "The announcement that Raymour is relocating to Rockland County is welcome news as we experience very challenging economic times. The Rockland IDA continues to attract the quality corporations that we need to enhance our economic base."
Senator David Carlucci said, "Working to bring jobs to Rockland County is of the utmost importance and one of my highest priorities in the State Senate. When state government provides the right economic incentives and partners with the private sector, companies like Raymour & Flanigan are willing to invest right here in Rockland County. I applaud Governor Cuomo and the Empire State Development for the leadership that they have shown and commitment to job creation."
Assemblywoman Annie Rabbitt said, "Creating and retaining jobs is a top priority as we continue to help New Yorkers out of the recent recession. The news that Raymour Furniture Company, Inc. will be infusing so much capital and creating 300 jobs in Rockland County is certainly evidence that our efforts to make smart, strategic investments are paying off. I will continue to work to ensure that New Yorkers not only have the best possible employment opportunities, but they have long term, sustainable careers that allow to them continue making Orange and Rockland counties their home."
Ramapo Town Supervisor Christopher St. Lawrence said, "We are thrilled that Raymour & Flanigan has chosen to move its operations to the Town of Ramapo. Not only have we attracted an outstanding business leader to our community, but also have a new corporate neighbor that is very involved in helping organizations such as the American Cancer Society, American Heart Association and Susan G. Komen for the Cure, to name a few."
Currently headquartered in Liverpool, New York, Raymour & Flanigan Furniture was established by brothers Bernard and Arnold Goldberg in 1947 with a single, modest store in downtown Syracuse. In 1982, Neil, Steve, and Michael, the second generation of the Goldberg family in the business, took control of the then four stores and currently lead the company. Today, Raymour & Flanigan is the 5th largest furniture retailer in the U.S. with 2,079 employees across New York and 95 stores and showrooms in New York, New Jersey, Pennsylvania, Delaware, Connecticut, Massachusetts and Rhode Island.