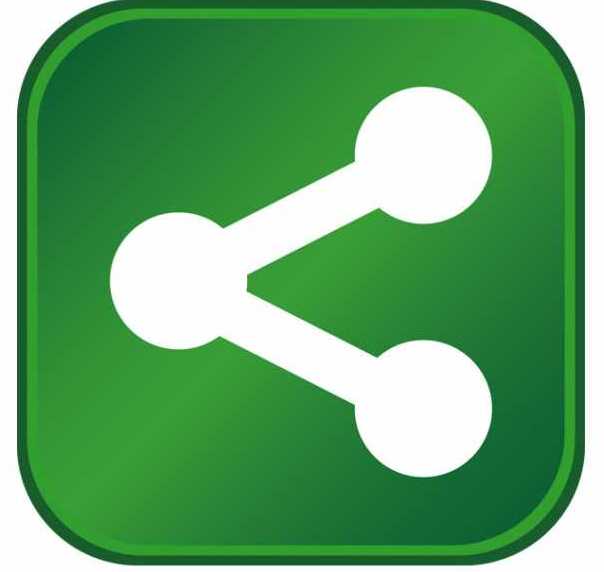 Dollar General Corp., one of the nation's largest small-box discount retailers, is planning to build an approximately 1-million-square-foot distribution center in Janesville, Wis., and hire 552 full-time employees by 2019 in fulfillment of a regional expansion strategy.
A financing package for the proposed project is pending approval by the Janesville City Council.
If approved, the Janesville location will be the company's 14th distribution center nationwide, which Dollar General needs to support its steady growth. The company operates more than 12,000 stores in 43 states and currently employs more than 109,000 people. A Midwest distribution center will allow Dollar General to serve its retail locations and customers more efficiently.
"I want to thank the City of Janesville, Rock County and the State of Wisconsin for their support of our project to build a new state-of-the-art distribution center in Janesville," said Todd Vasos, chief executive officer, Dollar General. "With 122 stores in Wisconsin and more than 900 employees, Janesville offers an ideal location to service the growing needs of our business in the Upper Midwest. Janesville provides a great location, a strong business environment and a great workforce to draw from to fill the 552 jobs that are anticipated to be created by this new distribution center."
Dollar General considered locations in two other Midwest states before choosing Wisconsin for its expansion. Chief among the company's criteria for selecting the best location for its new facility was the cost of doing business at the site, including up-front expenses. Negotiations with the Wisconsin Economic Development Corporation (WEDC), local and county representatives produced an incentive package that ultimately drew Dollar General's commitment to Wisconsin.
"WEDC proudly welcomes Dollar General to Wisconsin," said Tricia Braun, deputy secretary and chief operating officer of WEDC, the state's lead economic development agency. "Our continued success in attracting new, national and global leading companies to our state shows that our business-friendly policies and programs are working."
WEDC is supporting the establishment of Dollar General's Wisconsin distribution center by providing $5.5 million of potential tax credits to the company through 2019. The agency's Enterprise Zone Tax Credit Program, which gives preference to areas of the state with the greatest economic need and targets projects with significant capital investment and job creation potential, was drawn upon to attract Dollar General to Wisconsin. The contract with WEDC requires Dollar General to create 552 new positions with an average starting wage of $15.57 per hour and make a capital investment of $75 million in the Janesville facility.
The City of Janesville is considering two Tax Increment Financing (TIF) Development Agreements, and the project will also benefit from a State Transportation Economic Assistance (TEA) grant.
In addition to the direct economic benefit Janesville and its surrounding area will receive as a result of this project, WEDC estimates a total of 1,073 jobs would be positively impacted by Dollar General's new facility within five years. This forecast takes into account the construction jobs that result from the project as well as the ripple effects the increased employment will have on the local economy, all of which is predicted to raise state income taxes by over $13 million over the course of the contract.
"This project provides a visible example of how strategic alignment, collaboration and positioning generate positive outcomes," said James Otterstein, economic development manager with the Rock County Development Alliance.
"The scale of the Dollar General project will give a strong boost to the growth of our local economy," said Janesville City Manager Mark Freitag. "This is a great example of collaboration between the private sector and state, county and city government."
Dollar General is the second Fortune 200 company to locate a distribution center in Wisconsin in the past two years. In 2013, negotiations with WEDC led Amazon to establish a distribution center in Kenosha, Wis. Initially, the project was to include a 1-million-square-foot build-to-suit fulfillment center with a projected investment of $117 million and the creation of 486 jobs. The project eventually expanded to include a much larger development with a capital investment of $250 million and the potential to create 1,100 jobs.
In the case of Dollar General, the state's business attraction success drew upon WEDC's strategic focus on identifying and quickly fulfilling new business opportunities. The initial lead on the deal came in through WEDC's award-winning website designed as a one-stop shop for business development tools and resources. WEDC's business attraction account manager quickly responded and corralled a team of local, county and state representatives to present Dollar General a competitive proposal. Time was of the essence as the company was already in talks with two other states.
Critical to the success of the pitch was a location that met the company's requirements, including a quick construction turnaround. Janesville's Highway 11 Business Park provides ready access to major transportation lines and has the added benefit of being a Certified In Wisconsin® location.
WEDC's Certified In Wisconsin Program provides potential tenants with all the information required to make quick decisions about whether a site meets their needs, such as utility and transportation infrastructure, environmental assessments and quality of labor force. WEDC sponsors the Certified In Wisconsin Program to enhance the state's appeal to companies looking to expand operations here. Dollar General's project in Janesville represents the sixth investment in a WEDC-certified site, of which there are 15 throughout the state. With this announcement WEDC certified sites have attracted over $220 million in investment.
With approval, Dollar General is scheduled to begin construction on its new Janesville distribution center in October and foresees occupancy of the facility by the end of 2016.
About the Wisconsin Economic Development Corporation
The Wisconsin Economic Development Corporation (WEDC) leads economic development efforts for the state by advancing Wisconsin's business climate. Together with more than 600 regional and local business development partners, it represents a highly responsive and coordinated network. Visit www.inwisconsin.com or follow WEDC on Twitter @_InWisconsin to learn more.
About Dollar General Corporation
Dollar General Corporation has been delivering value to shoppers for over 75 years. Dollar General helps shoppers Save time. Save money. Every day!® by offering products that are frequently used and replenished, such as food, snacks, health and beauty aids, cleaning supplies, basic apparel, house wares and seasonal items at low everyday prices in convenient neighborhood locations. Dollar General operates 12,198 stores in 43 states as of July 31, 2015. In addition to high quality private brands, Dollar General sells products from America's most-trusted manufacturers such as Clorox, Energizer, Procter & Gamble, Hanes, Coca-Cola, Mars, Unilever, Nestle, Kimberly-Clark, Kellogg's, General Mills, and PepsiCo. For more information on Dollar General, please visit www.dollargeneral.com.