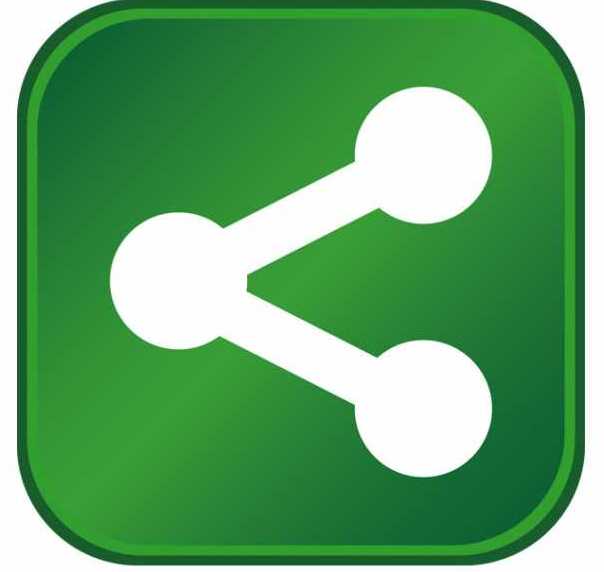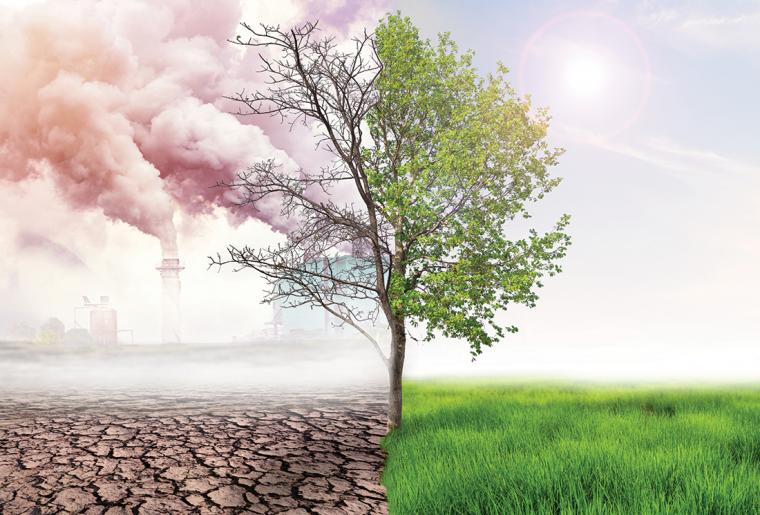 Decarbonization is playing an increasingly greater role in corporate site selection decisions, including for technology companies, be they producers of hardware, developers of software, data centers or those using technology to disrupt traditional industries such as retail or health care. In addition to pressure from investors and evolving consumer preferences, new policies and regulations are placing greater impetus for companies to continue and accelerate investment in decarbonization. As this factors into their capital expenditures at large, the choice of where to locate and invest looms even larger.
Renewable energy is now gaining a place alongside traditional site selection criteria such as shovel-ready sites, infrastructure, talent, taxes and incentives, interfacing with all of these to drive location decisions.
Policy Context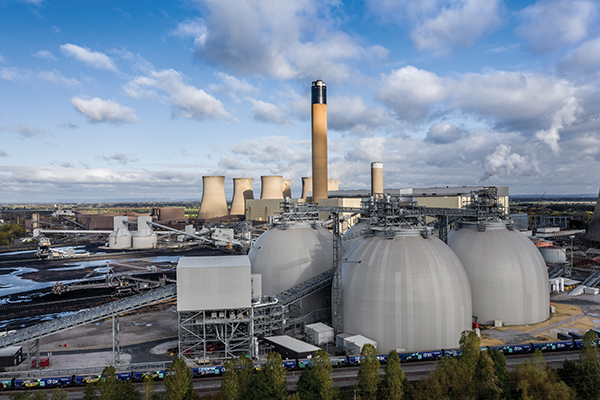 While many companies had already started reducing their carbon footprint, recent regulatory activity has made decarbonization both a strategic priority and a necessity. With the enactment of the EU's Sustainable Finance Disclosure Regulation (SFDR) and upcoming rules from the U.S. Securities and Exchange Commission (SEC), large companies will now have to define targets for reducing greenhouse gas emissions and report their progress each year toward meeting their goals.
These policies aim at giving investors transparency as to what companies are doing to decrease their emissions, in particular those referred to as Scope 1 (direct emissions created by the organization) and Scope 2 (emissions associated with purchasing energy). Regulatory requirements are, at least for now, less stringent for Scope 3 emissions (those generated by suppliers). However, Scope 3 emissions represent for many companies the lion's share of their carbon footprint. Even without regulation, expectations of investors and consumers may bring suppliers under pressure from their buyers to reduce their emissions.
Besides regulatory requirements, federal funding and incentives will also play a role in transforming the market. President Biden signed the Infrastructure Investment and Jobs Act (IIJA) in November 2021 to, among other objectives, support the national electric vehicle market and its infrastructure. The bill's National Electric Vehicle Infrastructure Formula Program will provide $5 billion to states to strategically deploy electric vehicle-charging infrastructure and create an interconnected network that allows for data collection, access and improved reliability. Another program being implemented is the Discretionary Grant Program for Charging and Fueling Infrastructure, with $2.5 billion to deploy a public electric vehicle-charging framework, as well as infrastructure for various alternative fuels along designated routes.
Lastly, the push for decarbonization stems from the marketplace. Green energy choices have become more popular in part because of the increase of damage brought by extreme weather. In 2020 alone, there were 22 separate billion-dollar weather and climate disaster events, followed by another 20 in 2021.  Studies show that the U.S. power system can maintain and even strengthen its reliability if the grid can achieve 80 percent clean electricity by 2030 and 100 percent by 2035.  Climate change and reliable energy are a growing part of a company's risk management. In this context, access to renewable energy and other green infrastructure are avenues by which companies across supply chains and different types of operations can invest and grow while reducing their emissions. The way businesses make location decisions is shifting to factor in whether communities and sites offer or lack these assets.
Decarbonization as a Site Selection Driver
Decarbonization is now included in virtually every discussion about what an ideal location should look like. Some questions corporate decision-makers have asked include:
• Are candidate buildings certified as environmentally responsible?
• Can geography of the site help cut carbon emissions or at least avoid increasing it disproportionately?
• Will we be able to purchase green power at this site? If so, what portion of the energy supply will be green and at what cost?
• Does the site allow for employees to commute via public transportation or other environmentally friendly means (such as bikes)?
• Are the community and state taking steps toward decarbonization, such as developing a green infrastructure or offering incentives for companies that are taking action in favor of decarbonization?
While the topics and level of emphasis may seem new, the fundamental steps a company takes when selecting a new site have not changed. This article outlines some of these steps and how decarbonization can factor into the process.
Step 1:Understand the project and the strategy behind it
Besides knowing the parameters of a project, understanding the company's ultimate goals will help drive an efficient site selection process. This includes clearly defining the company's strategic needs and timeline, as well as specific considerations in terms of talent, legal, supply chain and infrastructure requirements. From a decarbonization standpoint, many technology companies are accelerating their race toward zero-carbon electricity grids and committing to 100 percent renewable electricity.
On the other hand, these initiatives can add to financing constraints, requiring companies to be more intentional about following a rigorous and holistic process to selecting a site. Meeting operating needs and the ability to access funding from various federal programs, such as the CHIPS and Science Act or the Inflation Reduction Act, as well as state and local incentives, are becoming pivotal.
Step 2: Evaluate communities with a solid grounding in data
The post-COVID-19 world is more volatile than it was prior to March 2020. Supply chain bottlenecks, geopolitical shifts and talent shortages affecting entire industries make the business environment less predictable and reinforce the need to manage risk at the community and site level. The pandemic generalized the use of technology for researching and analyzing data, leveraging both traditional and less common sources to offer new ways to evaluate communities. Financial, political, natural disaster, crime/security and pandemic disease risks are inevitable, but they can be mitigated through timely identification, assessment and contingency plans.
For technology companies, the site selection process can involve a heavier lift up front in terms of gathering, analyzing and interpreting data and forecasting future trends. This is due to the nature of emerging industries and innovation and, in some cases, more specific needs around talent. The scale of investment can bring greater attention to emissions' impact and mitigation.
Step 3: Requests for proposals from candidate jurisdictions
Companies should consider issuing requests for proposals (RFPs) to a limited number of communities, ideally no more than 10 to 15 communities that meet general geographic and other initial criteria. It is a leading practice to enter a nondisclosure agreement with communities to address leaks of any confidential data about the project. The goal is to obtain information on specific sites and buildings, current tax rates affecting those locations, and available incentives, including any initiatives related to decarbonization for businesses as well as consumer.
The RFP can also be used to gather information about a community's renewable energy infrastructure, applicable development regulations and incentives. Locations of generating stations, transmission and distribution can be just as important as the renewable energy source in terms of costs and reliability. Leveraging brownfields or existing grid capacity of industrial, mining, landfill and other sites that require large amounts of power can substantially reduce the cost for renewable energy investment while further enhancing the project's environmental sustainability. Investment costs can also be reduced by any state and local incentives, not only on a financial basis but also on the regulatory side, such as expedited permitting and approval.
Upon reception of the communities' proposals, companies will analyze the information provided and evaluate each of the proposals against the site selection criteria. Information is also verified using third-party resources and the consultant's experience. Any incentives proposed are assessed in detail as to their impact on the project's financial model. The company will seek to understand if the proposed benefits can be realized by the investor, to what extent and over which period of time, as well as how that value compares to other proposals.
Step 4: Conduct in-person site visits
Despite a shift to holding many business meetings virtually, in-person site visits remain an important step in the site selection process. The goal is to visit a handful of high-potential communities evaluated through the RFP process; see real estate options, infrastructure, local amenities and services; and meet with economic development representatives. This exercise aims at completing the previous step in which data was the key driver, with additional qualitative insights and building relationships. In addition to uncovering fatal flaws, site visits allow decision-makers to ask themselves, "Which location(s) do I feel the most comfortable with?"
Infrastructure is often a prominent topic during this phase, whether on a site tour or in discussions with a community and its partners. Data provided during steps two and three cannot substitute for the context and nuances that can be uncovered in a site visit. Clean, cost-efficient, reliable energy is important for technology companies, especially for energy-intensive operations such as manufacturing facilities and data centers.
The U.S. Department of Energy estimates that at least 50 percent of customers are currently able to purchase renewable electricity from their power provider. In most states, customers can purchase green energy through green pricing, competitive electricity markets or green certificates.  But what we have seen in recent years is more companies asking about direct access to renewable energy either through power purchase agreements or through on-site or nearby renewable energy developments. The site visit is an ideal opportunity to explore options for these more complex arrangements.
Step 5: Negotiate final terms and announce project
In the final stage of the site selection process, companies will typically proceed with one or two finalist locations. At this time, the consultant assists the investor at negotiating the incentives offer and real estate solution. Any term sheet should be carefully analyzed with respect not only to potential benefits to the company but also to limitations and obligations (including repayment and other penalties) in case project facts change down the road. These conditions can apply to decarbonization-related incentives as much as they do to any traditional incentives. Only when all terms are finalized and agreements executed should the company issue a public announcement of the project. The consultant can facilitate cooperation with state and local officials to issue a joint statement, which provides a moment to officialize the new partnership and recognize the investment and jobs to be created along with the project's environmental benefits. T&ID
The views expressed are those of the authors and do not necessarily reflect the views of Ernst & Young LLP or any other member firm of the global Ernst & Young organization.
Footnotes:
1. Adam Smith, "2021 U.S. billion-dollar weather and climate disasters in historical context," climate.gov, January 24, 2022.
2. Elise Gout, "A Clean Power Grid Is a Reliable Power Grid," americanprogress.org, February 24, 2022.
3. "Buying Clean Electricity," energy.gov, site accessed August 31, 2022