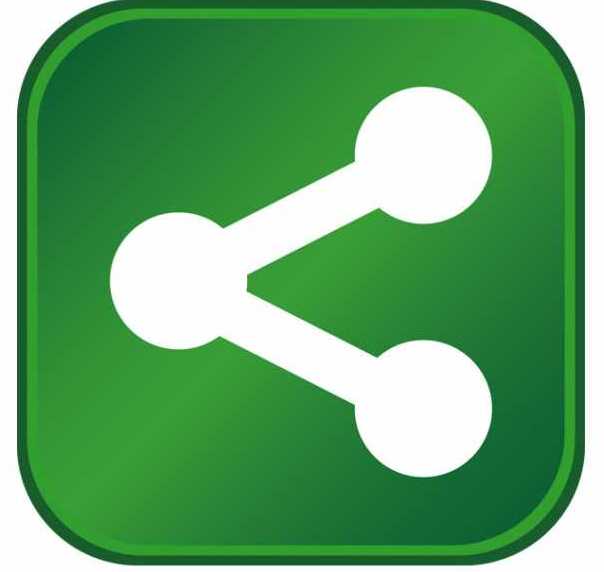 SRI International's recently completed Industry Cluster Assessment & Selection study prepared for the Central Florida Development Council hits the mark squarely when it notes "Polk County, Florida is at a pivotal point in its development." Located in the heart of the Florida High Tech Corridor, this community of 585,000 persons is emerging from the shadows of phosphate mining, agribusiness and tourism and has taken a strong, strategic approach to advance high tech economic development.
Driving the future generation of desired high skill, high wage employment in the center of a mega-region stretching from Tampa to Orlando are two new education initiatives: Polk Community College's Advanced Global Technology Center in Bartow and the state's first polytechnic, the University of South Florida Polytechnic on Interstate 4 in Lakeland.
Advanced Global Technology Center at Clear Springs
Polk Community College (PCC) has received a $12 million donation and 20 acres of land from Clear Springs in Bartow. This is the largest private donation to date to any community college in Florida. In addition, PCC received a $2 million donation from the Polk County Board of County Commissioners to assist with the project's infrastructure costs. The donations, coupled with a state dollar-for-dollar match, will give PCC the ability to build a $28 million Advanced Global Technology Center that will serve the 21st century workforce development needs of the community.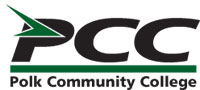 "We are extremely grateful and excited to receive these generous donations," said PCC President Eileen Holden. "The creation of Polk Community College's Advanced Global Technology Center at Clear Springs is a wonderful example of a creative private/public and public/public partnership that will strengthen Polk County."
The 81,000 square feet center will be located east of Bartow and just north of State Road 60. It will have a major impact on economic development. An educated workforce produces higher incomes and enhances the overall quality of life.
PCC's Advanced Global Technology Center at Clear Springs will:
Address critical industry needs through high-skill training

Incorporate the latest state-of-the-art technology, training tools and educational support services.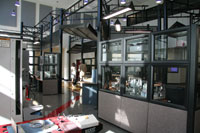 The Advanced Global Technology Center at Clear Springs will be a multi-story building housing classrooms, high-technology laboratories and administration spaces. The unique structure will include a 250-seat teaching auditorium, a video conference center, a media production center and ample support spaces. All teaching spaces will be equipped with the latest instructional delivery software and equipment. Wireless technology will be available throughout the building.
The Center will be designed to encompass ongoing successful training institutes at PCC's Corporate College. These consist of:
Supply Chain Management

Institute for Advanced Manufacturing/Automation and Robotics

Information Technology Institute

The Safety and Homeland Security Institute

Partnerships with local, state, national and international higher education institutions

Design and Construction Technologies Institute

Green Institute.
Each institute has been designed to incorporate the latest developments in technologies and applications that are projected to have a major commercial impact. Participating companies will have a competitive advantage because they will learn about partnering opportunities, advances in technology, and changes in licensing before they are common knowledge.
"Success in any business depends on its employees," said Dr. Holden. "Today's workforce must be trained in the latest technology. They must be capable of adapting to a changing workplace. Our goal is to streamline the transfer of knowledge, making it easy for companies to investigate new business possibilities and profit from the latest research and development innovations in processes improvement."
PCC's Corporate College, a key provider of training for business and industry in the county, annually trains more than 12,000 employees in Polk County. The community has more than 600 companies employing more than 40,000 workers engaged in numerous technology and manufacturing fields, including information technology, aviation and aerospace, medical technology, microelectronics, flavors and essences, and optics and photonics.
University of South Florida Polytechnic in Lakeland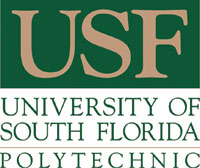 The University of South Florida has maintained a campus presence in Polk County since 1988 but is now in the process of building a brand new campus for USF Polytechnic on a Greenfield site at the eastern intersection of I-4 and the Polk Parkway. The site is at the heart of Florida's High Tech Corridor, midway between Tampa and Orlando.
The new campus, projected to have an ultimate capacity of 16,000 students, will serve students from throughout central Florida – and the world. USF Polytechnic, the state's first and only public polytechnic, will feature a distinctive combination of science, engineering and technology programs, offering undergraduate and graduate degrees with an emphasis on applied learning and research.
The campus was made possible by an initial land donation worth over $20 million from the Williams Companies and has enjoyed substantial support from the USF Board of Trustees, the state of Florida, and local donors. (Local support has already exceeded $30 million in gifts and match eligibility, including donations from the Polk County Board of County Commissioners through the Central Florida Development Council and the City of Lakeland through the Lakeland Economic Development Council.)
Scheduled to open in 2011, the USF Poly campus will be designed by one of the world's most renowned architects and serve as an iconic statement of the region's proud heritage and bright future. Initial construction will include the flagship teaching and research facility, a residence hall, state-of-the-art interdisciplinary center for excellence and wellness research, and a high-tech incubator.
The Development of Regional Impact (DRI) for over 4,000 acres surrounding the campus site includes plans for a research park adjacent to the campus, a mixed-use "town center," a commercial park, high-end housing developments and amenities, as well as affordable single- and multi-family housing options. The DRI is located within the city limits of Lakeland and is adjacent to Auburndale.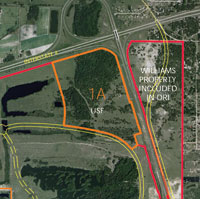 USF Poly represents a catalyst for the region's economic renaissance: A source for exceptional talent and R&D activity as well as a magnet for technological innovation. The polytechnic model is predicated upon intensive collaboration with the public and private sectors, sustaining partnerships with diverse firms and progressive government agencies.
As USF Poly's CEO, Dr. Marshall Goodman, puts it, "The construction of this new campus and the community that will spring up around it is itself an amazing economic development project. In a very tangible way, we are putting people to work today so that we can put their children to work tomorrow.
USF Polytechnic is a campus of the University of South Florida, one of the nation's 10 largest universities. In addition to the polytechnic campus in Lakeland, USF has campuses in Tampa, St. Petersburg and Sarasota and is a member of the Big East athletic conference.