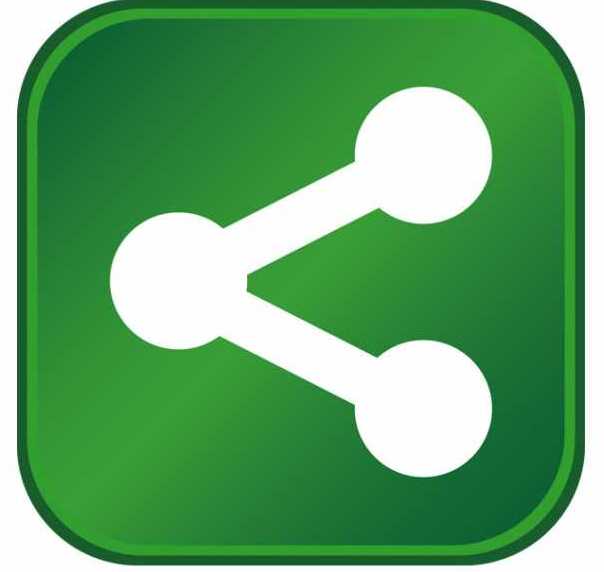 Massachusetts was the birthplace not only of the American Revolution, but also the cradle of the Industrial Revolution in the United States. The Commonwealth has a long and distinguished tradition of ingenuity, innovation and entrepreneurship that makes it an ideal location for conducting business. Today, Massachusetts offers businesses unique advantages.
Access to a highly trained, productive and educated supply of workers: Massachusetts ranks number one in the nation in the percentage of adult workers holding a four-year college degree or above. New Englanders are known for their strong work ethic, and the productivity of Massachusetts workers, as measured by gross state product per employee, exceeds the national average. The diversity of the Massachusetts economy ensures that there are workers in a range of industries and occupations.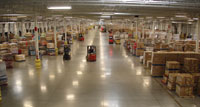 Strategic location and transportation connections: Massachusetts is in geographical proximity to nearly half the population of the United States within a 12-hour drive; and a one-hour flight to 40 percent of the U.S. market and 67 percent of the Canadian market. The state is anchored by Logan International Airport in Boston, with direct flights to all of Europe's key business centers, and is within commuting reach of four regional international airports in New Hampshire, New York, Connecticut and Rhode Island. The public transportation system, especially within Greater Boston, enables businesses to access a diverse workforce.
A compact state where everything is within reach: The state's well-developed highway system allows same-day meetings between any locations within the state. Companies can start there, grow there, and find facility options to accommodate all stages of their life cycle. A diversity of living and recreational options are all within a two-hour commute – from the Berkshires to Cape Cod, the Merrimack Valley to the South Coast, and from Boston to Worcester. Affordable housing, competitive real estate, land, construction and wage rates can all be found within the state, without sacrificing access to Greater Boston.
An educational system that fuels economic growth: Massachusetts' colleges and universities draw students from around the world, many of whom form the backbone of the state's innovation economy. The state's largest colleges and universities (from Harvard and MIT to the University of Massachusetts) collectively enroll nearly 250,000 students. Key areas of concentration include computer science, information technology, business, engineering and bioscience related fields.
Massachusetts's academic centers rank among the top 10 states nationally in the amount of research funding received – nearly $2.2 billion. The state is notable for its research in life sciences; engineering; math and computer sciences; physical sciences; and environmental sciences.
Finally, Massachusetts' 14-school community college network, which spans the state, provides companies with partnership opportunities for targeted training and a pipeline of workers matched to key industry sectors.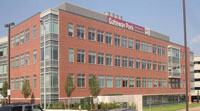 A can-do and supportive climate for growing your business: The Commonwealth stands ready to assist companies located in Massachusetts and those looking to relocate to the state. The Massachusetts Business Resource Team, a collaborative effort of government, public-private partnerships, trade organizations, and regional and local economic development groups, acts in unison to provide the best possible service to your business. Industry specialists, site selection specialists, financing and permitting specialists all gather on a single team to expedite your needs.
In acting to remove barriers to growth, the state in recent years has established expedited permitting reform, provided enhanced job creation incentives, instituted unemployment insurance reform, and increased collaboration and technology transfer between universities and the private sector.
Industry Highlights
Building on the assets of Massachusetts, several industry sectors are highlighted below.
Alternative Energy: Massachusetts competes in new cutting-edge technologies and attracts those businesses that encourage a cleaner and healthier environment. Evergreen Solar is one of the many renewable energy companies that are expanding in Massachusetts. Their nearly 420,000 SF facility in Central Massachusetts will employ close to 300 people. The renewable energy industry is strengthened by the administration's new "Commonwealth Solar" program to encourage the use of solar photovoltaic (PV) power by offering rebates that reduce the cost of solar panels and installation. The state is also exploring ways to compete in the biodiesel industry and is committed to being at the forefront of clean technology.
To help enhance renewable energy projects in Massachusetts, the Massachusetts Technology Collaborative runs the Renewable Energy Trust which seeks to maximize environmental and economic benefits for the Commonwealth's citizens by promoting clean energy technologies and fostering the emergence of sustainable markets for electricity generated from renewable sources. The Trust provides financial assistance to individuals and businesses for solar panels and wind turbines, works with communities to incorporate green design into schools, helps emerging clean energy businesses flourish in the Commonwealth, and more.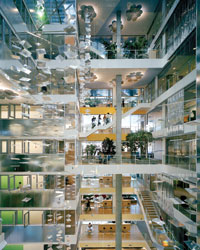 Life Sciences: Massachusetts has a thriving life sciences cluster, and industry groups like the Massachusetts Biotechnology Council and the Massachusetts Medical Device Association are dedicated to the growth of life science companies through education, networking and advocacy.
Massachusetts has one of the nation's largest R&D tax credits and is near the top in the nation for Small Business Innovation Research (SBIR) grants. In fact, the total R&D expenditures in Massachusetts are nearly three times greater than the national average. That has helped lead companies like Bristol-Myers Squibb, Abbott, Genzyme, Millipore, Novartis, Boston Scientific, and Thermo Fisher Scientific, among others, to locate and expand in Massachusetts.
Finally, the Commonwealth's commitment to life sciences is demonstrated through the recently established Massachusetts Life Sciences Center (MLSC), a quasi-public agency responsible for investing $1 billion in the sector over a 10-year period. MLSC is tasked with investing in life sciences research and economic development and is guided by a blue ribbon, industry-led Board of Directors. MLSC intends to make financial investments in public and private institutions; expand life sciences research, development and commercialization; and build ties among segments of the Massachusetts life sciences community.
Nanotechnology: Massachusetts has established a new $80 million Emerging Technologies and Innovation Center (ETIC) at the University of Lowell. This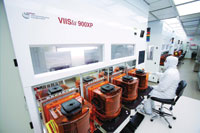 97,000 SF facility will house nano- and bio-manufacturing research along with other leading-edge work. The center, which already has $35 million in state support approved, is expected to spawn entire new industries, particularly in nano-manufacturing, as well as move companies in the life sciences fields from research and development toward full-scale production. Lowell, once the center of the Industrial Revolution, has taken a lead in the exploration of new technology.
Agriculture/Food Processing: Agriculture and food production have been a staple of the Massachusetts economy since the time of the Pilgrims and remains strong today. Although many may not expect this, Massachusetts ranks seventh nationally in total value of direct agricultural sales – following California, New York, Pennsylvania, Michigan, Ohio and Washington – and Massachusetts's agricultural exports total $167 million. Within the state's compact land mass, there are 6,075 farms and 518,570 acres of farmland.
In addition to the agricultural elements of the Massachusetts economy, the state boasts many well-known food producers including Tribe Mediterranean Foods Company, Welch Foods, Harbar Corporation, The Original Rangoon Manufacturing, Ocean Spray, Blount Seafood, and Stacy's PITA Chip Company.
About the Author