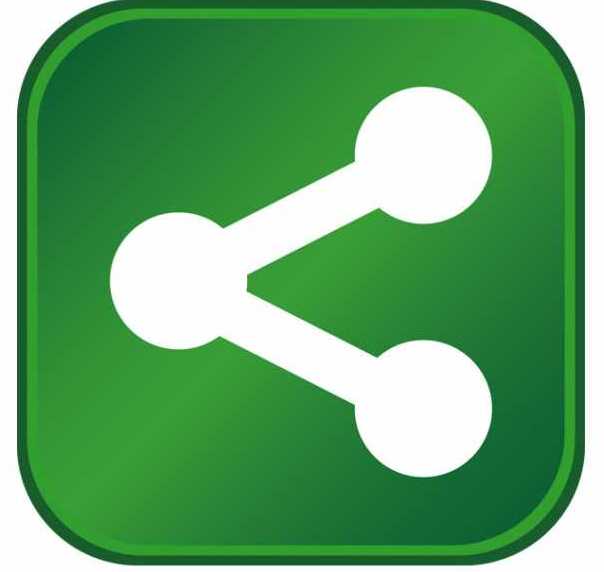 Weebly, a global service that lets everyone create a high-quality website that they are proud to share, has signed a 25,000-square-foot office lease in Scottsdale, Ariz. The office space will serve as the company's North American customer operations headquarters to support its growing customer base.
Weebly's expansion to Scottsdale will have a significant impact on the city's economy. The total economic impact over the course of the five-year lease term is estimated to be $256 million, according to an economic impact analysis provided by the City of Scottsdale1. The company plans to bring over 250 new positions to the city over the next three years, and will support more than two million customers from its Scottsdale office location.
"We're extremely excited to open our new customer operations headquarters in Scottsdale. There is an amazing pool of quality talent in the area," said David Rusenko, co-founder of Weebly. "With support from the city and the Arizona Commerce Authority, we're looking forward to building a world-class team to support the success of our customers globally."
The 25,000-square-foot space, located in the Galleria Corporate Centre at 4301 N. Scottsdale Road in the heart of Old Town Scottsdale, will allow Weebly to hire local talent to lead customer sales and support operations. Roles will include: customer sales and support specialists, team leaders, trainers, quality assurance and additional roles to be added in the future. Each new employee will become part of the company's larger mission to help anyone start their something and easily build a business, website, blog or online store.
"The expansion of Weebly to Scottsdale was a collective effort by the city and our regional economic development partners to continue building Scottsdale's software and technology sector," said Scottsdale Mayor W.J. "Jim" Lane. "I am very pleased to welcome Weebly to Arizona and to Scottsdale."
"Globally-focused companies continue to choose Arizona to achieve their goals for growth, and our highly skilled and available workforce is among our key advantages attracting corporate investment and expansions to the state," said Sandra Watson, President and CEO, Arizona Commerce Authority. "We thank Weebly for selecting Scottsdale to expand its operations, and are excited to see the company help more businesses across the U.S. connect with their customers and grow through Weebly's innovative web and e-commerce platform."
"It's very fulfilling to watch innovative clients like Weebly expand to new locations throughout the country," said Cushman & Wakefield Senior Director Jon Dishotsky, who leads Weebly's brokerage team along with local Phoenix veterans Ryan Bartos and Matt Coxhead. "After scouting several markets, we were thrilled to secure a great expansion location at Galleria Corporate Centre. The space is not only centrally located in Scottsdale, but also part of a bustling 24-7 lifestyle center, a feature important to Weebly's unique culture," said Bartos.
Every month, 175 million people visit over 20 million Weebly sites worldwide. In the U.S. alone, 33 percent of the total Internet population visits a Weebly site each month, up from 25 percent in 2013. As more people embrace the concept of the Personal Economy and starting a business of their own, Weebly is seeing tremendous demand for its technology which enables anyone to easily and affordably create a high-quality website, blog or online store to bring their unique idea to the world.
Weebly was represented by Cushman & Wakefield. The landlord, Stockdale Capital Partners, was represented by CBRE.
For more information on opportunities and positions within this new office please visit: http://scottsdaleoffice.weebly.com/.
1Economic impact assumptions are made in the Economic Modeling System (source: Applied Economics), and numbers are based on five years (term of the lease). Inputs into the model are estimates and do not represent exact measurements. The output model, like any modeling tool, reflects the assumptions that are used in the formulation. Accordingly, if some assumptions change (e.g., employment numbers), then the model results will also change.
About Weebly
Based in San Francisco, Weebly is a consumer service that lets millions of people easily create a unique website, blog or online store they are proud to share. People can start their own business, sell online, showcase their achievements, and communicate with visitors in a thoughtful and lasting way. Weebly gives everyone the freedom to build a high-quality site that works brilliantly across computers, phones and tablets. Weebly offers a range of pricing options, including a free plan and premium plans from $4 to $29/month. Weebly is privately funded by Sequoia Capital, Tencent Holdings, Baseline Ventures, Ron Conway, and Y Combinator.
 About the City of Scottsdale
The sixth largest city in Arizona, Scottsdale is a premier visitor location as well as a tremendous place to live and do business. It is home to 125 golf courses, 220 tennis courts, dozens of parks and hundreds of miles of bike paths and hiking trails, and a Downtown with more than 20 hotels, 90 restaurants, 320 retail shops and 80 art galleries. Scottsdale Airport and its surrounding Commerce Airpark area is headquarters to nearly 2,500 businesses with more than 48,000 jobs. The high-tech innovation center SkySong, located just a few miles from Downtown, is designed to help companies grow through a unique partnership with Arizona State University. Scottsdale was recently named one of the Top 100 Best Places to Live in the United States, and was honored as Arizona's 2013 "eCity" by Google. For more information, visit ChooseScottsdale.com.
About the Arizona Commerce Authority
The Arizona Commerce Authority (ACA) is the state's leading economic development organization with a streamlined mission to grow and strengthen Arizona's economy. The ACA uses a three-pronged approach to advance the overall economy: recruit, grow, create – recruit out-of-state companies to expand their operations in Arizona; work with existing companies to grow their business in Arizona and beyond; and partner with entrepreneurs and companies large and small to create new jobs and businesses in targeted industries. Visit azcommerce.com for more.
About the Greater Phoenix Economic Council (GPEC)
A true public/private partnership, GPEC is the regional economic development organization for Greater Phoenix. Working with its 23 member communities, Maricopa County and more than 170 private investors, GPEC attracts quality businesses to this dynamic region. By creating a high-performance economy through capital investments and jobs, Greater Phoenix companies enjoy a business climate where they can compete and thrive in today's global economy. Since 1989, GPEC has worked to achieve an economically sound and sustainable region. For more information, visit www.gpec.org.