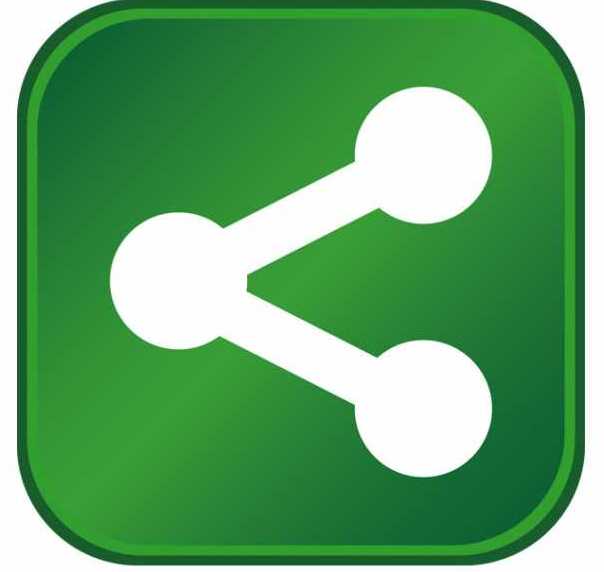 Gov. John Hickenlooper joined Trace Devanny, chairman and CEO of TriZetto Corporation, in a ribbon-cutting ceremony for the new worldwide headquarters of the healthcare IT company. Located in the Meridian International Business Center in Douglas County, Colo., the headquarters project generated about 500 construction jobs and accommodates the more than 150 additional local jobs created by TriZetto during the past year. TriZetto expects to bring as many as 750 new jobs to its Colorado offices between 2012 and 2017.
"Congratulations to TriZetto on opening a new headquarters and bringing hundreds of new jobs to Colorado," said Hickenlooper. "TriZetto's expansion reflects on how our business-friendly climate, vibrant healthcare and technology sectors and highly educated workforce attracts and create jobs. TriZetto is one of many companies that recognize Colorado is a great place to do business and have chosen to open or expand business here."
In addition to TriZetto, recent economic-development wins for Colorado include Fidelity Investments, which will open an office employing up to 500 people, as well as Visa and mortgage-lending company Redwood Trust, adding 406 and 550 local jobs, respectively. In 2012, Hitachi Data Systems announced a new office that will bring 200 new jobs, while Children's Hospital Colorado unveiled plans for a campus that will employ 300 people.
"TriZetto's dramatic job growth has come as we've expanded to enable healthcare payer and provider organizations to collaborate more efficiently and effectively and drive a healthier consumer population," said Devanny. "With unprecedented change in the U.S. healthcare industry comes an unprecedented opportunity for TriZetto to help improve the system and simplify healthcare for everyone. We approach this challenge with humility, with accountability and now with a truly world-class headquarters in Colorado that is conducive to the important work we do."
Presently home to about 900 employees, TriZetto's Douglas County build-to-suit, 168,000-square-foot facility is spacious and light-filled, with contemporary, open collaborative and private work spaces. Attractive features include an executive briefing center, conference center, implementation center and upgrade center, as well as a walking path, health and fitness center and gourmet-quality café.
"We designed our new headquarters to fuel individual and team creativity, initiative and problem solving on behalf of our valued clients," Devanny said. "We wanted to give our associates the very best work environment, and our associates – a remarkable group of professionals – gave back generously, playing a vital role in the design process."
During a fund-raising campaign, TriZetto's employees donated $10,000 for personalized concrete bricks that were placed in the patio of the facility. The Opus Group, which developed and constructed the building, provided $10,000 in matching funds, and the entire sum was added to a scholarship fund that underwrites secondary education for children of TriZetto employees. With no parking spaces reserved for executives, all underground parking will be auctioned off to employees, raising another $50,000 for the company's philanthropic causes. Employees throughout the company contributed items and ideas for inclusion in a time capsule that was placed in the ground following the ribbon-cutting ceremony. The contents of the 100-year capsule tell the history of TriZetto and speak to the state of U.S. healthcare today. Lastly, a "look and feel" committee engaged employees in selecting office furnishings, amenities for the health and fitness center and names for the large gathering spaces.
TriZetto's new worldwide headquarters was designed and built in compliance with rigorous Leadership in Energy and Environmental Design standards of the U.S. Green Building Council. Low-flow bathroom facilities and low-power interior lighting will each generate energy savings of 30 percent. Carpeting, upholstery and paint choices all are rated for low VOC (volatile organic compounds) emissions, and custom-designed heating and air conditioning will surpass today's energy requirement codes. To support employees and guests who make their own sustainable choices, car-charging stations will be available to replenish electric car batteries.
Owned and managed by Lexington Realty Trust, the building is leased by TriZetto as its sole tenant. In addition to its headquarters in Colorado, seven other U.S. office locations and two in Pune, India, are home to TriZetto's global workforce of more than 3,600 employees.
About TriZetto 
TriZetto delivers world-class information solutions that enable healthcare organizations to work more efficiently and collaboratively to deliver better health. Its solutions reach 200,000 care providers, streamline processes for more than 360 payers and touch over half the U.S. insured population. TriZetto solutions help health plans and TPAs increase administrative efficiency, improve the cost and quality of care, and succeed in the retail healthcare market. Its solutions help physicians and health systems simplify business processes and execute strategies for population health management and accountable care. TriZetto's healthcare experience, innovative solutions and comprehensive services help simplify healthcare for everyone. For more information, visit www.trizetto.com.
About The Opus Group
The Opus Group® is a family of national commercial real estate companies headquartered in Minneapolis, with expertise in development, project management and construction, architecture and engineering, finance, sales and leasing. The Opus Group includes Opus Holding, L.L.C. and its operating subsidiaries; Opus Development Company, L.L.C., Opus Design Build, L.L.C. and Opus AE Group, L.L.C. Specializing in office, industrial, retail, residential living, institutional and government projects, The Opus Group has broad capabilities, deep experience and a proven design-build model that delivers solutions for customers on time and on budget. For more information, visit www.opus-group.com.