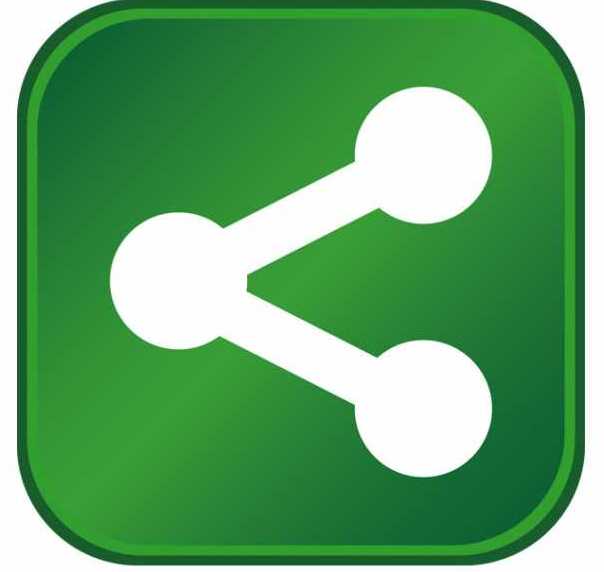 Governor Mike Pence and Lt. Governor Eric Holcomb joined Carmel city officials and executives from Determine Inc. as the company announced plans to relocate its headquarters from San Mateo, California, to Carmel, Indiana, advancing growth in Central Indiana's tech community which is adding jobs three times faster than the national average.
"Indiana's tech sector is thriving, and today I am proud to mark yet another milestone as we welcome Determine's global headquarters to the Hoosier state," said Governor Pence. "In Indiana, we maintain a balanced budget and have cut costs and taxes, creating a fiscally predictable environment that allows entrepreneurs and job creators to invest in what matters most – their business and their employees. With a strong community of innovators, top universities training tomorrow's leaders and a business climate designed for job creation, I am confident that Indiana will be a key partner in supporting Determine's growth worldwide."
Determine, a global provider of cloud-based contract lifecycle management, will invest $720,191 to lease and equip a 9,000-square-foot office at 615 W. Carmel Drive in Carmel, which will officially become Determine's global headquarters this month. Expanding from an Indiana satellite office in Carmel, the build out of the new space is now complete and the headquarters will provide a home base for the company's growing operations worldwide, which today also includes offices in California, Georgia, France and the United Kingdom. Serving more than 300 clients around the world, including many Fortune 100 companies, Determine's customers include Kellogg's, Republic Airways, Sony Music Entertainment, Brunswick, AOL, Cushman & Wakefield and Nordstrom.
As part of its growth, Determine plans to add 24 high-wage jobs at its new Hamilton County headquarters by 2019. The company currently employs more than 160 associates globally, including approximately 35 in Indiana. Determine is now hiring for customer support, professional services, software development and financial positions. Interested applicants may apply online at www.determine.com/jobs.
"We are so excited to be moving from California's Silicon Valley to Indiana's Silicon Prairie to make our new corporate home," said Patrick Stakenas, president and chief executive officer of Determine. "The exceptionally high quality of the talent pool in Indiana, the strong, growing technology sector along with a centralized location, which makes it easy for us to stay in touch with our operations in Europe as well as the West Coast, made the choice obvious. Locating in Carmel offers us an extremely solid business environment and a quality of life that will allow us to attract and retain talented employees. Due to these key points, the bulk of our future U.S.-based growth will be in Indiana, and we look forward to a long and valued relationship with the city of Carmel and the state of Indiana."
Founded as Selectica in 1996, the company rebranded as Determine just last year after acquiring Carmel-based Iasta in 2014 and France-based b-pack in 2015. With the merger of the three companies, Determine is a leading global provider of SaaS Source to Pay and Enterprise Contract Lifecycle Management solutions offered through the Determine Cloud Platform, which includes strategic sourcing, supplier management, contract management and procure-to-pay applications. Determine was recently recognized by Spend Matters, a business-to-business publication, as a Top 50 Provider to Know after earning $7.1 million in revenue in the third quarter of fiscal year 2016. 
"Carmel is always pleased when a company decides to establish its headquarters here," said Carmel Mayor Jim Brainard. "But it's even more gratifying when a company as prestigious as Determine, which was already in a great location near San Francisco, recognizes the benefits of moving its headquarters to Indiana, specifically Carmel. We welcome Determine into our family of more than 100 corporate headquarters and we look forward to watching you expand in the future."
The Indiana Economic Development Corporation offered Determine Inc. up to $400,000 in conditional tax credits based on the company's job creation plans. These tax credits are performance-based, meaning until Hoosiers are hired, the company is not eligible to claim incentives. The city of Carmel supports the project.
In Indiana, Determine is joining a booming tech community and a growing list of firms like Appirio and Rook Security that have relocated headquarters operations from California. Just last month, California-based Salesforce announced plans to invest $40 million into its Indiana operations, establishing Salesforce Tower Indianapolis and creating 800 new high-wage jobs over the next few years. According to real estate firm CBRE Research, the Indianapolis area added more than 3,000 high-tech jobs from 2012 to 2014, growing at a rate of 18 percent and exceeding the national average of 5.7 percent. 
About Determine
Determine (NASDAQ: DTRM) is a leading global provider of SaaS Source to Pay and Enterprise Contract Lifecycle Management (ECLM) solutions. Our Gartner recognized visionary technologies allow our customers to effectively manage the full scope of Source to Pay and ECLM using our Determine Cloud Platform. Our Source to pay software suite includes strategic sourcing, supplier management, contract management and procure-to-pay applications.
The Determine Cloud Platform gives procurement, finance and legal professionals the ability to deliver profound insights through analysis of their supplier relationships and contractual requirements. Our customers leverage the Determine Cloud Platform to discover previously unseen supplier and sped data; make more informed and smarter business decisions; drive new revenue; control costs; improve workflow efficiencies; and mitigate risk.
Our customers benefit from the Determine Cloud Platform's robust suite of integrated applications. Whether they start with a full-suite implementation or choose to implement just one application and build over time, each additional applications allows for the automatic sharing of data already in place on the Determine Cloud Platform. 
About IEDC
The Indiana Economic Development Corporation (IEDC) leads the state of Indiana's economic development efforts, focusing on helping companies grow in and locate to the state. Governed by a 12-member board chaired by Governor Mike Pence, the IEDC manages many initiatives, including performance-based tax credits, workforce training grants, public infrastructure assistance, and talent attraction and retention efforts. For more information about the IEDC, visit www.iedc.in.gov.