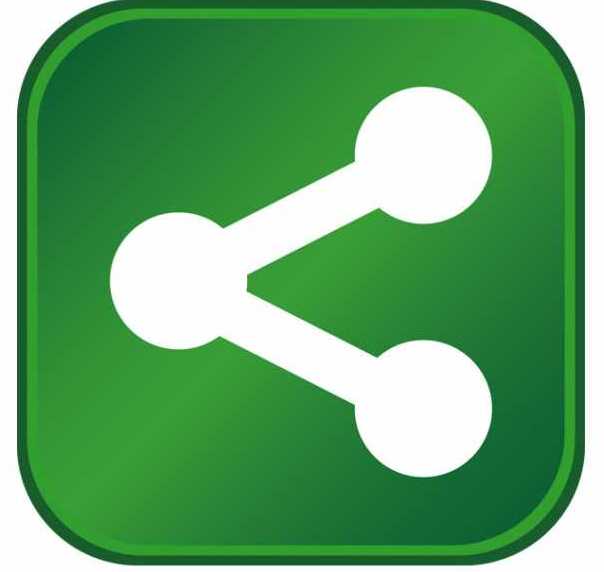 MarBlue, one of the world's top manufacturers of accessories for mobile devices, is expanding one of its international headquarters and R&D facility in downtown Hollywood. The expansion will create 28 new jobs and a capital investment of $2.9 million. The jobs created with this expansion will almost double the number of Floridians already working at the company's headquarters.
Governor Scott said, "The expansion of MarBlue in Hollywood is great news for Florida families. Since December 2010, we have created more than 500,000 private-sector jobs and the unemployment rate is down to 5.3 percent here in Broward County. Let's keep working create an opportunity economy that allows families to live the American Dream."
MarBlue enjoyed significant growth with the introduction of the Apple iPod in the early 2000s and got back into business developing software, creating a project management software program called Project X. The software subsequently won the "Best of Show" award at the January MacWorld in San Francisco in 2006.
MarBlue's Vice-President Maria Martin said, "We are excited to be relocating to an Art Deco style building in downtown Hollywood. MarBlue is very much a South-Florida company and we feel the style and location of the building embodies our ties to South Florida and will help us attract and retain the highest quality employees. We especially appreciate the combined efforts of the State of Florida, the Hollywood CRA, the Greater Fort Lauderdale Alliance and everyone that assisted this project."
Seeking more space to accommodate its growing inventory of high quality, high value technology products, MarBlue has also leased and renovated a 23,000 square-foot warehouse facility in Dania Beach. The new headquarters will be located at 1955 Harrison Street in the heart of downtown Hollywood.  The 13,000 square-foot facility will be housed in a distinctive, modern architectural style building.
Florida is the 4th largest state (based on GDP) in the U.S. and the 21st largest economy in the world. The state's low corporate tax burden and no personal income tax, high-quality workforce, and modern infrastructure provide the perfect climate for business. Florida's advanced manufacturing industries are diverse and include sectors producing intermediate and finished products ranging from plastics, to tortillas, to motor vehicles. In total, Florida is home to over 18,000 manufacturers employing some 311,000 workers.
"More than 2,600 headquarters offices can be found in Florida, and those companies are benefiting from being in this economic superstate," said Gray Swoope, president & CEO of Enterprise Florida. "MarBlue is a great addition to our growing base of headquarters and manufacturers, and we look forward to their continued success in Florida."
This project was made possible with the help of close partnerships between Enterprise Florida, the City of Hollywood, the Greater Fort Lauderdale Alliance and the Florida Department of Economic Opportunity.
"This will bring a new customer base to potentially patronize our local merchants," said Jorge Camejo, Executive Director of the City of Hollywood Community Redevelopment Agency. "It also renovates and updates a signature building on a prominent corner in downtown Hollywood. This adds value to the downtown area and restores an architectural style that is significant to the region. MarBlue is a perfect fit for a unique and elegant building."
"MarBlue is a company that has demonstrated its commitment to developing truly innovative products and to being to a real community partner in our city," says Hollywood Mayor Peter Bober. "The company's expansion in Hollywood represents an important investment in an industry that attracts the creative class and will help grow Hollywood's reputation as a community that values 'out of the box' thinking."
"The impact of this project to the state, county and city of Hollywood is significant because of the concentration on retaining and creating employment opportunities in a high tech industry very important to Broward County," said Bob Swindell, president and CEO of the Greater Fort Lauderdale Alliance.  "This expansion enhances the strong reputation Broward County and South Florida enjoys as a top region for IT related clusters."
"MarBlue's expansion in Florida and creation of 28 new jobs is further evidence that sound policy is promoting innovation and economic growth. Florida's declining unemployment rate, growing job demand, and business-friendly environment help entrepreneurs looking to grow their businesses. MarBlue's expansion is yet another success story for Florida's businesses and entrepreneurs," said Jesse Panuccio, Executive Director of the Florida Department of Economic Opportunity.
Governor Scott has recommended $95 million investment for the state's economic development incentive programs to attract new businesses and expand existing businesses in order to create high quality/high wage jobs and grow Florida's economy. A key component is the flexibility to use these funds to react quickly to unexpected opportunities, which will enhance business retention and job creation.
MarBlue, formerly Marware Inc., started in 1993 making software for the Apple Newton, the first fully functional handheld computer. Marware expanded to cases and accessories and relocated to the San Francisco Bay area in 1995. The company's products were sold worldwide and were available at multiple retail outlets including the Newton stores, which only sold Apple related products and software.  With this success in developing functional, trendsetting accessories for PDAs and laptop computers, the company shifted its primary focus and relocated to Hollywood, Florida in 1999.