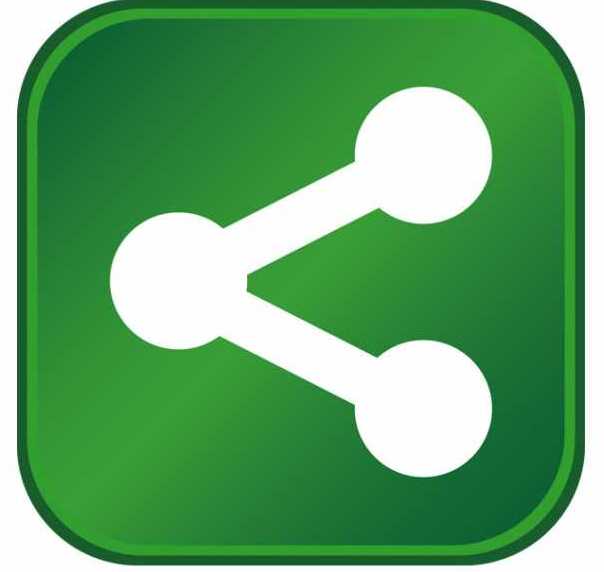 Green Circle Health, a provider of health care management and wellness platforms designed to empower families to make healthier lifestyle decisions and improve outcomes, announced plans to locate its Client Services Center in Carmel, Indiana, creating up to 125 new jobs by 2022.
"Green Circle Health had its choice of many states to locate its new Client Services Center, but it chose Indiana for a reason," said Governor Eric Holcomb. "Over the last decade, Indiana has built the most affordable, growth-oriented business climate in the country. As a result, tech-enabled health firms like Green Circle Health are thriving in Indiana, taking full advantage of Hoosiers' education, skills and drive for innovation. It's only fitting that Green Circle Health joins this growing industry here in Indiana, and we welcome them."
The Pensacola, Florida-based company will invest nearly $1 million to lease and furnish office space in Indiana over the next five years. The company opened an initial 1,000-square-foot office at 9640 Commerce Drive in Carmel on Jan. 1 and plans to expand its footprint as its Indiana team grows. Clinical professionals at the company's Client Services Center will provide remote health care and coaching for GCH Platform users anywhere in the U.S., helping improve the coordination of care and treatment of chronic disease and illness. Through the tracking and analysis of users' medical records and real-time health data, the GCH Platform is designed to help people use one platform to make informed decisions to lead healthier lives.
Green Circle Health, which currently employs 25 full-time associates at locations across the country, is now hiring for specialized positions, including a chief medical officer, a data analytic consultant, a consulting physician, a nutritionist, wellness coaches, nurses and medical staff. Interested applicants may apply by sending a resume to info@greencirclehealth.com.
"It is essential in today's modern, technologically-driven society that employees have greater control over their medical information and the best available support to become responsible consumers of health services," said Dinesh Sheth, chief executive officer and founder of Green Circle Health. "To expand our business operations into Indiana is a powerful step for us in increasing customer relations and bringing jobs to local communities. Carmel and the state of Indiana have a thriving ecosystem to support information and medical technology-driven companies like Green Circle Health."
Founded in 2013, Green Circle Health launched its new patient-to-provider communications gateway in early 2016, providing a web or mobile-based infrastructure for users to manage their treatment plans, track real-time health vitals and participate in customized health and wellness challenges. Primarily serving employers, insurers, managed care organizations and health systems, the company provides these services in order to encourage employees and their families to make meaningful lifestyle changes and lead healthier lives.
Green Circle Health recently secured a client with more than 80,000 employees, and in 2016 began offering its services to Medicaid recipients at a large managed care provider. Green Circle Health was selected as a semifinalist for the Mayo Clinic's THINK BIG Challenge and won the Consumer Health Data Aggregator Challenge held by the Office of the National Coordinator for Health Information Technology in 2016.
"The city of Carmel is pleased to welcome Green Circle Health to a growing family of medical technology companies that have chosen to locate a part of their operations here in Carmel," said Carmel Mayor Jim Brainard. "Our low taxes, great public schools and many amenities such as outstanding parks, trails and cultural districts have helped create an attractive city in which to expand a successful company. We look forward to watching you grow and playing a key role in your future success."
The Indiana Economic Development Corporation offered Simple Healthcare LLC (dba Green Circle Health) up to $1,000,000 in conditional tax credits and up to $131,250 in training grants based on the company's job creation plans. These incentives are performance-based, meaning until Hoosiers are hired, the company is not eligible to claim incentives. The city of Carmel supports the project.
Green Circle Health is the latest health care tech firm to announce its plans to expand in Indiana. In August, biopharmaceuticals and medical technologies consulting firm DK Pierce & Associates broke ground on the company's new headquarters in Zionsville, with plans to create 23 new high-wage jobs. TriMedx, a provider of health care technology management services, announced in November that it was expanding in Indianapolis, adding 108 new jobs.
About Green Circle Health
Green Circle Health is the provider of the GCH Platform which allows employees and their families to store and share medical records, manage health and wellbeing and lower health care costs. The GCH Platform facilitates remote monitoring and the coordination of care through personalized coaching to improve outcomes. For more information, visit www.greencirclehealth.com and follow us on Twitter and LinkedIn.
About IEDC
The Indiana Economic Development Corporation (IEDC) leads the state of Indiana's economic development efforts, helping businesses launch, grow and locate in the state. Governed by a 12-member board chaired by Governor Eric Holcomb, the IEDC manages many initiatives, including performance-based tax credits, workforce training grants, innovation and entrepreneurship resources, public infrastructure assistance, and talent attraction and retention efforts. For more information about the IEDC, visit www.iedc.in.gov.