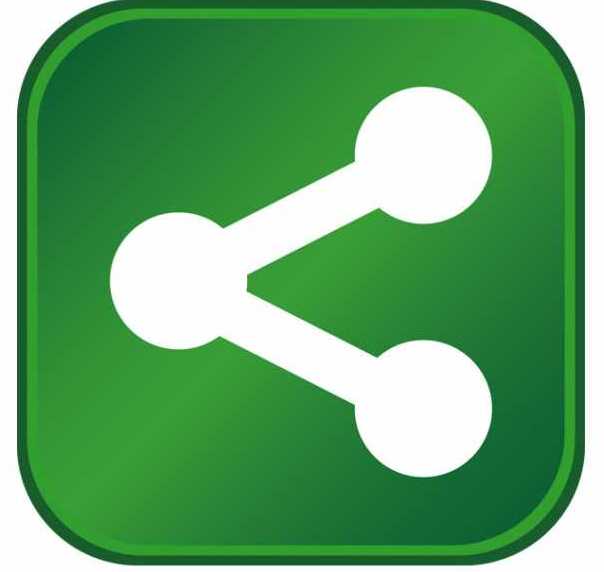 Greenlight.guru, a modern quality management software company, announced today it has expanded its operations in a new office for tech startups in downtown Indianapolis. As part of its growth, the company plans to create up to 120 new, high-wage jobs by 2020.
"Indiana is the emerging tech hub of the Midwest," Governor Eric J. Holcomb said. "To really make our state a magnet for jobs, we must continue to support companies like greenlight.guru by maintaining our pro-business tax climate and making funding available to jumpstart their efforts and fuel their growth." 
Greenlight.guru is investing $651,022 to move into a 7,200-square-foot office at Union 525, a new 122,000-square-foot hub for tech businesses in Indianapolis. The new space is nearly 50 percent larger than its former office in the Stutz Business Center. The company, which has grown its revenue by more than 350 percent annually since 2015, moved into its new office yesterday to support its continued growth developing quality management software exclusively for the medical device industry.
The company's new office is at Union 525, a facility which has previously served as a technical school and the original home of Emmerich Manual High School, and will help support Indiana's thriving tech ecosystem. Total employment at central Indiana tech companies has increased 68 percent since 2006, and Forbes ranked Indianapolis fifth in the nation for cities creating the most tech jobs. To continue this momentum, Governor Holcomb has committed to make $1 billion available over the next 10 years to establish Indiana as the national capital of innovation and entrepreneurship.
"What we saw when we looked at the medical device market was that the industry was stuck on a bunch of legacy systems and paper quality systems that were holding them back," said David DeRam, chief executive officer of greenlight.guru. "These systems were not designed for medical device companies and were not allowing them to innovate and be efficient. So we're very proud of the fact we've been able to help device makers all over the globe, as well as right here in Indiana, replace those systems with sophisticated, cloud-based, modern quality management software enabling them to bring safer, life-changing products to market faster with less risk."
Greenlight.guru's workforce has doubled in size annually since its founding in 2013. To continue this growth, the company is now hiring for sales and software development positions. These positions are expected on average to pay salaries more than 75 percent higher than the state average wage. Interested applicants may apply online at www.greenlight.guru/careers.
Greenlight.guru provides an innovative, easy-to-use software, which is designed to help medical device companies automate quality processes to bring new devices to market faster. With the company's platform, companies can decrease their development costs and improve the quality of their regulatory submissions to government regulators. Over the last two years, greenlight.guru has served clients in more than 270 cities, 26 countries and five continents. The company is nominated for Scaleup Company of the Year and Tech Service of the Year at the 2017 Mira Awards, and winners will be announced later this month.
"We can't imagine being better positioned to continue to help device markers improve the quality of life and are thrilled to be entering this next phase of growth right here in Indianapolis," said DeRam. "It was important for us to find an ideal space to accommodate serious growth and maintain fanatical customer support."
The IEDC offered Soladoc LLC (dba greenlight.guru) up to $1,550,000 in conditional tax credits and up to $200,000 in training grants based on the company's job creation plans. These incentives are performance-based, meaning until Hoosiers are hired, the company is not eligible to claim incentives. The city of Indianapolis supports the project in partnership with Develop Indy, a business unit of the Indy Chamber.
"Today's announcement marks an exciting moment not just for greenlight.guru, but for the continued growth of Indianapolis' tech sector," said Indianapolis Mayor Joe Hogsett. "I am proud to see greenlight.guru highlighted for their leadership and success, and look forward to their expanded footprint in our city – proof that Indianapolis is a place where innovation happens."
Greenlight.guru's medical device clients have a significant impact on Indiana's economy, with life sciences companies making a $63 billion economic impact across the state. According to BioCrossroads and the Indiana Business Research Center, 56,198 Hoosiers work at 1,687 life sciences companies in Indiana, exporting nearly $10 billion in products, which is the second highest export level in the nation.
 
About greenlight.guru
Greenlight.guru is a modern quality management software platform used by medical device companies in over 25 countries to bring new products to market faster while simplifying regulatory compliance and reducing risk. Device makers across the globe are replacing their outdated paper-based and general purpose legacy quality systems with greenlight.guru. Being the only modern industry specific, cloud-based eQMS, greenlight.guru is easier to implement, easier to use and simply fits medical device processes better allowing companies to innovate faster and be more efficient. For more information, please visit www.greenlight.guru.
About IEDC
The Indiana Economic Development Corporation (IEDC) leads the state of Indiana's economic development efforts, helping businesses launch, grow and locate in the state. Governed by a 12-member board chaired by Governor Eric J. Holcomb, the IEDC manages many initiatives, including performance-based tax credits, workforce training grants, innovation and entrepreneurship resources, public infrastructure assistance, and talent attraction and retention efforts. For more information about the IEDC, visit www.iedc.in.gov.