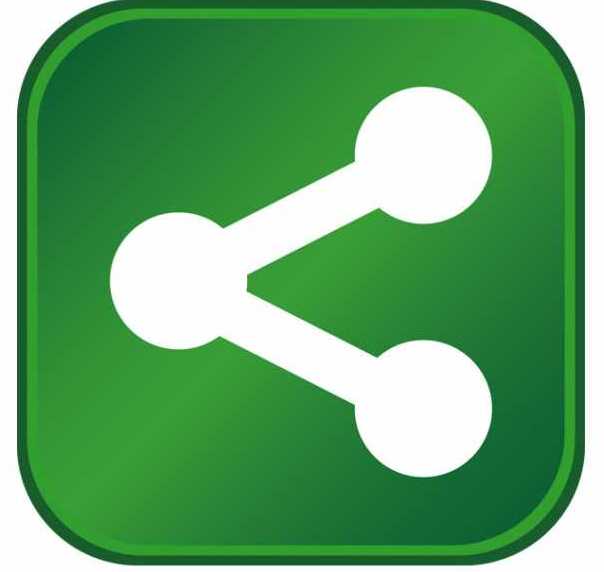 Governor Eric J. Holcomb joined Dr. Vishal Sikka, chief executive officer of Infosys as the company announced plans to increase its operations in the U.S., establishing four new state-of-the-art technology and innovation hubs in the U.S., with the first one in Indiana. As part of its growth, Infosys plans to create up to 2,000 new, high-skilled jobs in central Indiana by the end of 2021. 
"I'm so pleased Infosys has chosen Indiana for its business tech hub. Their projected 2,000 new jobs will support the continued momentum of our tech industry, which has grown 28 percent since 2013, and help advance Hoosier innovation," said Governor Holcomb. "Our strong state economy along with our world-class workforce being produced by our state's leading higher education system means Infosys will immediately begin to contribute to our technology-based ecosystem where companies, employees and our communities continue to grow." 
Infosys, which is a global leader in consulting, technology and next-generation services, will invest more than $8.7 million to establish operations in Central Indiana, leasing and equipping an approximately 60,000-80,000-square-foot space in the Indianapolis metropolitan area. The company, which is still considering multiple office options, plans to finalize a lease and begin the renovations this month. The tech hub, which is expected to launch operations in August 2017, will focus on cutting-edge technology, including artificial intelligence, machine learning, user experience, emerging digital technologies, cloud and big data, and will serve businesses in key industries such as financial services, manufacturing, health care, retail, energy and more.
Infosys, which already employs more than 140 associates across the state, will hire for developers, analysts, architects, domain consultants and other technology professionals following the opening of its new Indiana office. The company plans to ramp up its hiring over the next five years, adding 100 new jobs by the end of 2017 and 400 new jobs by the end of 2018. 
"Technology is dramatically reshaping our world, and it is amplifying the next generation of American innovators to lead this transformation in a fundamental way," said Dr Vishal Sikka, chief executive officer of Infosys. "To this, we are focused on driving American innovation by hiring locally and shrinking the IT skills gap through investments in training and education. Every day, we are helping companies here in America harness new, groundbreaking technologies that will empower employees and organizations to not only gain a competitive edge in the marketplace but to also participate actively in inventing America's digital future. The launch of this technology hub in Indiana is a testament to Indiana's skilled workforce and its education system. We are excited to be a part of Indiana's work to transform the tech industry in the Midwest." 
In filling these new positions, Infosys will hire experienced technology professionals as well as recent graduates from universities and community colleges. The company, which is committed to education, will institute training programs for new employees as well as for students in partnership with higher education institutions in key technology and computer science competencies to ensure that the state's workforce is fully equipped to innovate and support clients in the rapid digitization of all industries.
Founded in India in 1981, Infosys now has a presence in more than 50 countries across the globe and has more than 18 offices in the U.S. In 2012, the company, which employs more than 200,000 people, became the first Indian company to begin trading on the New York Stock Exchange and on NYSE Euronext London and Paris markets in 2013. The company earned more than $10 billion in revenue last year. This news is part of Infosys' commitment to establish four new technology and innovation hubs in the U.S. and create 10,000 American jobs over the next two years. 
In addition to the new tech hub, Infosys will engage with the state through its charitable foundation, Infosys Foundation USA, which pursues its mission of inspiring children, young adults and educators to become creators of technology. Since 2015, more than 134,000 students, over 2,500 teachers and almost 2,500 schools across America have benefited from computer science training and equipment supported by Infosys Foundation USA. The Foundation also partners with organizations such as Code.org, CSTA and others to advance the skills development of millions more students.
Pending approval from the IEDC Board of Directors, the IEDC will offer Infosys up to $15,250 in conditional tax credits per new job created, which are calculated based on expected state income tax withholdings, and up to $500,000 in training grants based on the company's hiring plans. These incentives are performance-based, meaning until Hoosiers are hired, the company is not eligible to claim incentives. If the company hires and trains all 2,000 workers as planned, the maximum total incentives from the state would be $31 million.
The tech industry in central Indiana grew at a rate of 27.9 percent between 2013 and 2015, which is more than double the U.S. average and ranks No. 5 in the nation (CBRE). The Indianapolis-area metro has been ranked No. 2 in the nation for tech grads (DataFox), No. 5 for women for women in tech (Fast Company) and No. 9 for creating the most tech jobs (Forbes). 
About Infosys
Infosys is a global leader in technology services and consulting. We enable clients in more than 50 countries to create and execute strategies for their digital transformation. From engineering to application development, knowledge management and business process management, we help our clients find the right problems to solve, and to solve these effectively. Our team of over 200,000 innovators, across the globe, is differentiated by the imagination, knowledge and experience, across industries and technologies, that we bring to every project we undertake. Visit www.infosys.com to see how Infosys (NYSE: INFY) can help your enterprise thrive in the digital age.

About IEDC
The Indiana Economic Development Corporation (IEDC) leads the state of Indiana's economic development efforts, helping businesses launch, grow and locate in the state. Governed by a 15-member board chaired by Governor Eric J. Holcomb, the IEDC manages many initiatives, including performance-based tax credits, workforce training grants, innovation and entrepreneurship resources, public infrastructure assistance, and talent attraction and retention efforts. For more information about the IEDC, visit www.iedc.in.gov.