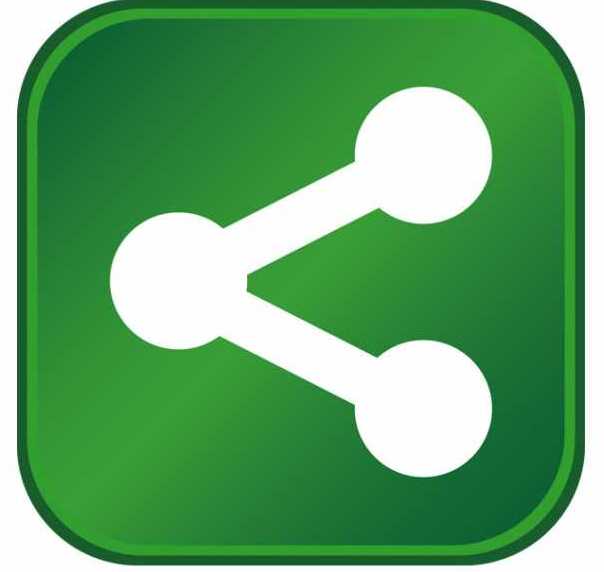 Knowledge Services, an information technology and professional services company, announced plans to expand its Indiana footprint, building a new headquarters in Hamilton County and creating up to 400 new jobs by 2021.
"Growth from companies like Knowledge Services continues to showcase that Indiana is the best place to start a business, grow a business and get a job," said Lt. Governor Suzanne Crouch. "We are thrilled Knowledge Services continues to choose Indiana for its expansions, creating hundreds of jobs for hardworking Hoosiers! We look forward to witnessing its continued success in Indiana and will do our part in creating a business climate that helps to propel continued economic growth across the state."
The woman-owned company, which provides cloud software and services to complex organizations, will invest more than $17 million to build and equip a new 80,000-square-foot headquarters at 11001 USA Parkway in Fishers. Knowledge Services plans to break ground on the new office space in 2018, which will feature an activity-driven design that includes indoor and outdoor collaboration and multi-functional spaces and working lounges, all designed to maximize natural light impact. Knowledge Services, which was founded in 1994, is growing to meet the needs of its client base across the U.S., with plans to move into the new space in 2019.
This is Knowledge Services' fourth expansion announcement in five years, following a 2011 announcement that the company planned to add 200 jobs, a 2013 announcement that it was adding 400 jobs and a 2016 announcement that it planned to add another 400 jobs. The company continues to outpace its job creation goals and has increased its Indiana employment by 70 percent in just the last three years.
Now employing 1,200 Hoosiers and more than 1,500 professionals across the United States, Knowledge Services plans to add 400 new jobs by 2021. The company is continuing to hire experienced web and mobile developers, program and compliance specialists, business development and marketing professionals and client service associates. Interested applicants may apply online through the company's website.
"We're thrilled for the Knowledge Services family to be starting a new chapter in business-friendly and technology-vibrant Fishers, Indiana," said Julie Bielawski, chief executive officer of Knowledge Services. "This location will be a state-of-the-art headquarters for our amazingly talented team, and will enhance collaboration and drive further innovation. Our new environment will allow us to retain and grow a remarkably talented and engaging team of professionals who are creating the most exciting and advanced workforce development solutions available."
Dedicated to serving people who serve others, Knowledge Services' solutions simplify complex, outdated and cumbersome processes while providing on-demand access to needed information. With these expansion plans, Knowledge Services believes this move will support the professional ecosystem the city of Fishers has been building while promoting a well-rounded work-life balance to current and future team members.
Knowledge Services designs, develops and markets cloud Software as a Service (SaaS) and mobile applications for workforce management solutions, which provide cost savings, process efficiencies and improved governance. Serving clients throughout the U.S., Knowledge Services' customers include government agencies and Fortune 500 companies. The company gives back to the Indianapolis community by supporting the Indianapolis Public Library Foundation, the Leukemia and Lymphoma Society and Toys for Tots.
The Indiana Economic Development Corporation offered GuideSoft Inc. (dba Knowledge Services) up to $1,500,000 in conditional tax credits and up to $200,000 in training grants based on the company's job creation plans. These incentives are performance-based, meaning until Hoosiers are hired, the company is not eligible to claim incentives. In addition, the IEDC will provide the city of Fishers up to $2,244,000 in infrastructure assistance from the state's Industrial Development Grant Fund. The city of Fishers will consider additional incentives pending council approval.
"High growth companies have found their place in Fishers and, as a pioneer in cloud software, Knowledge Services is a great complement to the city's growing list of innovative, entrepreneurial firms," said Mayor Scott Fadness. "We're excited to welcome the Bielawskis and the entire Knowledge Services family as they invest and continue to plant roots in our vibrant community." 
Today, the Indianapolis region is the fifth-fastest growing community in the nation for technology-related job growth, growing at a rate of 27.9 percent. Strengthening and accelerating Hoosier innovation through strategic partnerships is an important part of Governor Holcomb's plan to help accelerate Indiana's continued economic growth, ensuring Indiana plays a leading role in solving 21st century challenges.
About Knowledge Services
Knowledge Services was established in 1994 by Julie Bielawski, its Founder and CEO, and is headquartered in Indianapolis, Indiana. Knowledge Services, is a technology and professional services organization with employees located in offices throughout North America. Knowledge Services is an ISO 9001:2008 certified workforce management solutions company with expertise in FTE and contract workforce management for government and commercial organizations. With Knowledge Services, organizations can efficiently and cost-effectively engage, retain and manage existing and needed talent, whether stationary or mobile, while mitigating employment and contract worker risks.
About IEDC
The Indiana Economic Development Corporation (IEDC) leads the state of Indiana's economic development efforts, helping businesses launch, grow and locate in the state. Governed by a 15-member board chaired by Governor Eric J. Holcomb, the IEDC manages many initiatives, including performance-based tax credits, workforce training grants, innovation and entrepreneurship resources, public infrastructure assistance, and talent attraction and retention efforts. For more information about the IEDC, visit www.iedc.in.gov.