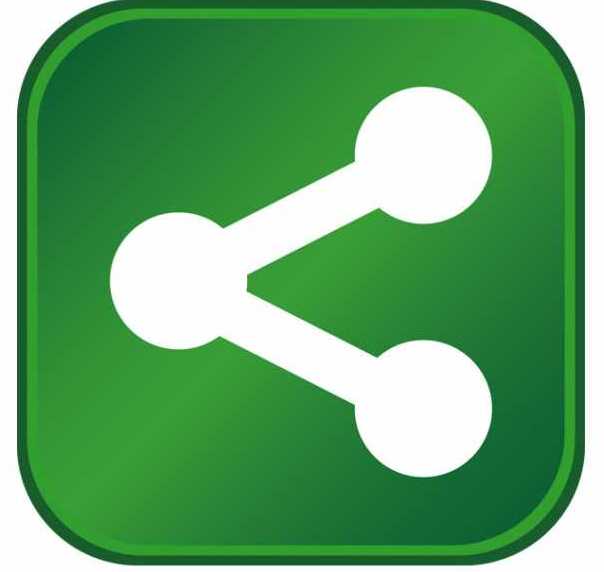 Gov. Bobby Jindal highlighted the completion of CenturyLink's new Technology Center of Excellence as CenturyLink CEO and President Glen F. Post III formally opened the new 300,000-square-foot facility. The Technology Center of Excellence – an expansion of CenturyLink's existing 365,000-square-foot corporate headquarters in Monroe – will help fulfill the company's 2011 announcement of an 800-job headquarters expansion. These jobs, combined with a prior 350-job expansion announced in 2009, will contribute $67.7 million in new annual payroll by 2016, pushing CenturyLink's statewide annual payroll in Louisiana beyond the $200 million mark. The company will then have 2,600 employees in the Monroe area.
A global leader in cloud infrastructure and hosted IT solutions for business customers, CenturyLink represents the No. 1 economic driver company in Northeast Louisiana and one of the Top 10 economic drivers statewide in Louisiana's private sector. The company completed its 2014 financial year with $18 billion in annual revenue and $772 million in net income. By the end of 2014, the company had hired 530 of the 800 jobs announced with the headquarters expansion. In addition to the 800 new direct jobs, LED estimates the headquarters expansion will result in 1,170 new indirect jobs in the greater Monroe area, and the building project created an additional 350 construction jobs at peak activity. Employees will begin moving into the new center this week.
Gov. Jindal said, "Today's dedication not only marks the completion of CenturyLink's new Technology Center of Excellence, but it signifies the start of an incredible new chapter in CenturyLink's history. Under the leadership of Glen Post, CenturyLink stands as a beacon for new companies looking to invest in our state and provide great new jobs for our talented workforce. CenturyLink, including its leadership and thousands of employees, represents an extraordinarily valuable Louisiana asset. We look forward to all they will accomplish through this new center and related innovations and growth at their corporate headquarters in Monroe."
The CenturyLink Technology Center of Excellence includes a technology research and development lab, a network operations center, and collaborative office and meeting space. In the center, employees with network, cloud, information technology and other skills will work together to create innovative new products and services for CenturyLink's customers.
"Today marks an important milestone for CenturyLink and our North Louisiana community as we open the CenturyLink Technology Center of Excellence, a facility that will be a key in driving our company's future growth," Post said. "As CenturyLink transitions from a traditional network communications provider to a growing, integrated provider of advanced IP-enabled network, cloud, hosting and IT services, it will be increasingly important that we are able to attract the best talent in the world. We believe the Technology Center will help us accomplish this transition successfully."
To secure the headquarters expansion, Louisiana Economic Development offered the company a customized incentive package, including a performance-based grant of $14.9 million toward the headquarters expansion, at a rate of $1 for every $2 spent by CenturyLink. LED also provided $1.2 million over four years to expand CenturyLink's partnership with Louisiana Tech University, a higher education initiative initially announced with the prior expansion in 2009. Additionally, LED provided 150,000 square feet of discounted space in the state-owned Accent Building in Monroe through 2015, which was to be utilized as needed, as swing space for CenturyLink staff during construction of the expanded headquarters facilities. CenturyLink also is expected to continue utilizing the LED FastStart® program, as well as LED's Quality Jobs program. The company began construction of the new facility in May 2013. Site work, including a new north loop road on the corporate campus, began in late February 2013.
"This is another landmark event in the evolution of Monroe's expanding economy," Monroe Mayor Jamie Mayo said. "These new jobs and the partnership opportunities CenturyLink continues to create have made Monroe a destination for 21st century job seekers. We continue to thank Gov. Jindal and LED officials for their support. We are very proud of CenturyLink CEO Glen Post and his team for their visionary leadership, which is enhancing this company, our city and the communications industry." 
For the new center, CenturyLink is pursuing LEED certification in the U.S. Green Building Council's Leadership in Energy and Environmental Design rating system, which recognizes buildings that reach a high degree of environmental performance in such categories as water efficiency, energy use, materials and resources, innovation and design, indoor environmental quality, and site sustainability.
"CenturyLink is a leading economic driver for North Louisiana and one of the main anchors for our region's growing I-20 Innovation Corridor," said President Scott Martinez of the North Louisiana Economic Partnership. "Today's headquarters expansion is a milestone in the growth of our emerging knowledge economy. North Louisiana Economic Partnership is pleased to be a partner for CenturyLink in supporting its recruitment efforts."
As a testament to CenturyLink's success in Monroe, major global companies have identified Monroe as a prime location for their new investments. In February 2015, IBM announced it would establish a 400-job Application Development and Innovation Center in Monroe, which will serve as the anchor of an 88-acre, CenturyLink-affiliated technology park and mixed-use development. The new development will be located along U.S. Highway 165 directly across from CenturyLink's corporate headquarters.
About CenturyLink
CenturyLink is the third-largest telecommunications company in the United States and is recognized as a leader in the network services market by technology industry analyst firms. The company is a global leader in cloud infrastructure and hosted IT solutions for enterprise customers. CenturyLink provides data, voice and managed services in local, national and select international markets through its high-quality, advanced fiber-optic network and multiple data centers for businesses and consumers. The company also offers advanced entertainment services under the CenturyLink™, Prism™ TV and DIRECTV brands. Headquartered in Monroe, Louisiana, CenturyLink is an S&P 500 company and is included among the Fortune 500 list of America's largest corporations. For more information, visit www.centurylink.com.