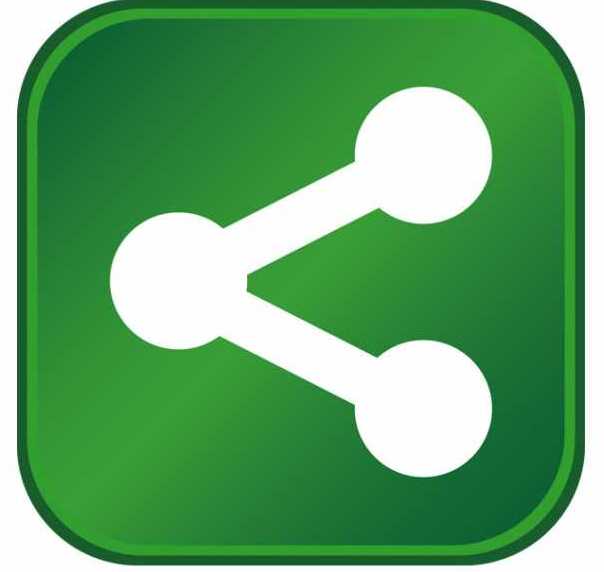 Gov. Bobby Jindal and CGI executive Dr. James Peake announced the company's selection of the University of Louisiana at Lafayette's Research Park for the establishment of a technology center that will create 400 direct jobs. The technology center, which will become an anchor tenant of the 143-acre Research Park, will develop complex business and IT solutions for clients seeking services from a technology partner that shares a common time zone, language and understanding of client business operations. CGI selected Lafayette after a nearly two-year site-selection process during which many locations across the country were considered.
Following projects such as GE Capital in New Orleans, IBM in Baton Rouge, La., CSC in Bossier City, La., and the earlier CenturyLink expansion in Monroe, La., this latest project establishes another higher education investment to deliver a significantly higher number of graduates in computer science and related quantitative-intense fields for the company and other employers in the region. A key part of the project includes a state-funded, 10-year, $4.5 million higher education initiative led by UL Lafayette that will result in a tripling of the number of undergraduate degrees awarded annually by the university's School of Computing and Informatics. That growth is anticipated to place the university's computer science program among the Top 25 such programs nationally for the number of bachelor's degrees awarded annually.
At full employment, the center will have a total annual payroll of about $22 million. LED estimates the project will result in an additional 405 new indirect jobs, for a total of more than 800 new permanent jobs in Acadiana.
Gov. Jindal said, "CGI is among the world's leading providers of IT and business process services and represents yet another significant win for Louisiana's fast-growing technology sector. This project provides further validation of our work to create a new Louisiana. We took office in 2008 with a pledge that we would do everything in our power to create a better business climate to help our existing employers retain and grow jobs – and we've done just that. We also said we would aggressively recruit major new employers to provide the jobs of the future for our young people – and we're doing just that. Companies are choosing Louisiana because we offer a highly rated business climate and a competitive workforce with great talent and desire. The arrival of CGI in Lafayette means we will retain even more of our best and brightest graduates while also recruiting out-of-state talent who will recognize Louisiana as the best state for business and career opportunity."
Founded in 1976, CGI is based in Montreal with U.S. headquarters in Fairfax, Va. The company employs more than 68,000 professionals in 40 nations and counts major government agencies and corporations among its clients. In its 2013 fiscal year, CGI recorded revenue of approximately $10 billion.
"We welcome the opportunity to contribute to the economic growth and vision of Lafayette and the surrounding region," said Peake, a U.S. Army retired lieutenant general and the president of CGI Federal, a wholly owned subsidiary of CGI serving clients in the civilian, defense and intelligence sectors of the U.S. government. "Our partnership with Lafayette represents a groundbreaking model for CGI – bringing together the local community to identify opportunities for innovation that can be applied globally, while tapping the talent and resources of Louisiana. As a continuation of our relationship with the state, this partnership will help create 400 jobs and serve as a model of corporate-community cooperation for keeping technology jobs in America. We congratulate the State of Louisiana and the Lafayette community on this comprehensive, innovative program."
LED began discussions with CGI about a potential Louisiana technology center in August 2012. To secure the project, LED offered the company a competitive incentive package that includes a performance-based grant of $5.3 million to reimburse personnel relocation, recruitment, training and building operating costs. CGI will receive the comprehensive workforce solutions of LED FastStart® and is expected to utilize the state's Quality Jobs and Digital Interactive Media and Software Development incentives.
"This collaboration will enable the University of Louisiana at Lafayette to build on its strong legacy in computer science," UL Lafayette President Joseph Savoie said. "Through our strategic partnership with CGI, we will provide students with the knowledge and specific computer science skills needed by the software industry. This marriage of higher education and business will lead to innovation that is an essential element of today's knowledge economy. By providing professionals needed by high-tech companies, UL Lafayette will play a key role in developing Louisiana's economy."
Local incentives for the project will include a grant not to exceed $1.1 million from the Lafayette Economic Development Authority, or LEDA, for the reimbursement of relocation costs and operating costs in a temporary location. UL Lafayette will provide a 10-year land lease that will include a $600,000 in-kind contribution by the university for the first five years of the project, matched by a $400,000 performance-based state grant to the company over the sixth through 10th years of the lease.
"We are excited to welcome CGI to our community," Lafayette City-Parish President Joey Durel said. "The jobs that they are bringing to Lafayette are exactly those we envisioned when we started the fiber project 10 years ago – the jobs that are good, clean, high-paying and help our young people stay home. So it is great to see our fiber investment take root in tangible ways like this one. We are thrilled to work with CGI and its members to help make Lafayette the best place to work, live, and raise a family."
"Today's announcement by CGI is the culmination of more than 30 years of building a reputation that Lafayette, La., is a premier technology hub – not only in the South but in the entire U.S," said President and CEO Gregg Gothreaux of the Lafayette Economic Development Authority. "CGI officials recognize the strength of UL Lafayette's superior education programs and specialized centers, and the community's assets and innovative spirit. CGI's decision to locate more than 400 jobs in Lafayette is another step in keeping our highly trained graduates in the area and in attracting those who want to make their home in Acadiana. At LEDA, we look forward to continuing our work with CGI as they become an integral part of the University's Research Park and of our community."
CGI will lease space for its center in a new 50,000-square-foot, $13.1 million building that is being funded by the State of Louisiana at the University of Louisiana at Lafayette's Research Park. The building will be owned by UL Lafayette or its affiliated, nonprofit support organization, Ragin' Cajun Facilities Inc. Construction will begin this year and will be completed by year-end 2015.
CGI will begin hiring in the next few months and begin operations at a temporary location in late 2014. The company will reach full employment of 400 professionals within the next four years. Additional information about the company's hiring plans will be made available online in the coming months. 
About CGI
Founded in 1976, CGI Group Inc. is the fifth-largest independent information technology and business process services firm in the world. Approximately 68,000 professionals serve thousands of global clients from offices and delivery centers across the Americas, Europe and Asia Pacific, leveraging a comprehensive portfolio of services that include high-end business and IT consulting, systems integration, application development and maintenance, and infrastructure management, as well as a wide range of proprietary solutions. CGI shares are listed on the TSX (GIB.A) and the NYSE (GIB). For more information, visit www.cgi.com.