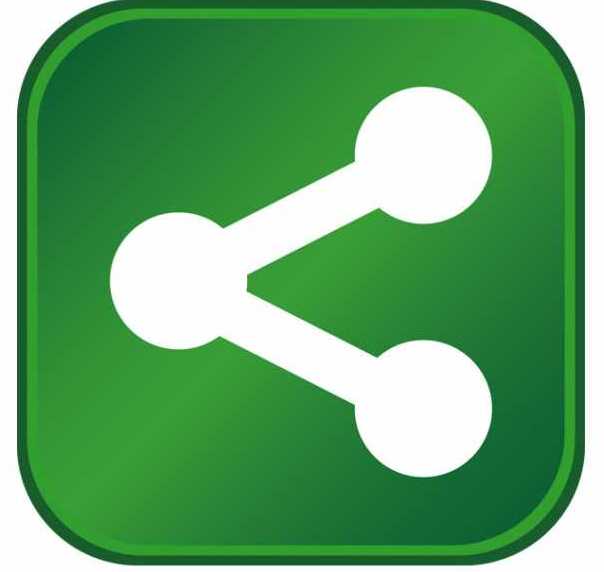 Gov. John Bel Edwards and CGI Federal President Tim Hurlebaus dedicated CGI's newly completed, 50,000 square-foot information technology center that serves as an anchor for the 143-acre University of Louisiana at Lafayette Research Park. The $13.1 million facility, a CGI Onshore IT Services Center of Excellence, will be home to 400 high-quality IT jobs at full employment. Other leaders participating in the dedication ceremony were Louisiana Economic Development Secretary Don Pierson, Lafayette Mayor-President Joel Robideaux, University of Louisiana at Lafayette President Joseph Savoie, Lafayette Economic Development Authority CEO Gregg Gothreaux and CGI Federal Vice President Will LaBar.
CGI already employs 250 technology workers in Lafayette and is recruiting candidates for more than 50 current openings. Upon full employment, total annual payroll will exceed $22 million, and LED estimates the project will result in an additional 405 permanent new indirect jobs, for a total of more than 800 new jobs in Acadiana and surrounding regions.
"CGI's arrival in Louisiana has helped elevate our state's status as a leading destination for knowledge-based employers and the creative professionals who help them thrive," Gov. Edwards said. "While attracting one of the world's most successful information technology companies, we also are building research capacity in an exciting way for one of our leading higher education institutions, the University of Louisiana at Lafayette. We're delighted that CGI is meeting with success in Louisiana and that our partnership, over the next decade, will triple the number of computer science undergraduate degrees awarded annually through UL Lafayette's School of Computing and Informatics."
In Lafayette, CGI is solving complex business and IT challenges for clients seeking services from a technology partner that shares a common time zone, language and understanding of client business operations. CGI selected Lafayette in April 2014 after a nearly two-year site-selection process that evaluated locations across the U.S. A key part of the project includes a state-funded, 10-year, $4.5 million higher education initiative led by UL Lafayette. That initiative is anticipated to place the university's School of Computing and Informatics among the Top 25 programs nationally for the number of computer science bachelor's degrees awarded each year.
"This ribbon-cutting would not have been possible without the shared commitment of CGI and its local partners in higher education, economic development, state and local governments and the Acadiana community," said Hurlebaus, president of CGI Federal, a wholly owned subsidiary of CGI serving clients in the civilian, defense and intelligence sectors of the U.S. government. "Together, we envisioned a state-of-the art technology facility that would bring high-quality jobs to Lafayette and provide world-class service to CGI clients. Today, with that vision becoming a reality, we recognize the contributions of those who welcomed our business to this great community, and the CGI team members in Lafayette who are serving our clients across the country and around the world."
Founded in 1976, CGI is based in Montreal, with U.S. headquarters in Fairfax, Virginia. The company employs more than 68,000 professionals in 40 nations and counts major government agencies and corporations among its clients. In its 2015 fiscal year, CGI recorded revenue of approximately $8 billion ($10.3 billion in Canadian dollars).
LED began discussions with CGI about a potential Louisiana technology center in August 2012, leading to an April 2014 announcement of the project. To secure the project, LED offered the company a competitive incentive package that includes a performance-based grant of $5.3 million to reimburse personnel relocation, recruitment, training and building operating costs. CGI is receiving the comprehensive workforce solutions of LED FastStart® and is utilizing the state's Quality Jobs and Digital Interactive Media and Software Development incentives.
"As a leader in their industry, CGI both enhances and diversifies the landscape of our economy," Lafayette Mayor-President Joel Robideaux said. "In a very short period of time, they have already proven to be an active and engaged community partner."
UL Lafayette is providing a 10-year land lease that will include a $600,000 in-kind contribution by the university for the first five years of the project, matched by a $400,000 performance-based state grant to the company over the sixth through 10th years of the lease.
"UL Lafayette welcomes CGI to our University Research Park as part of a comprehensive public-private partnership that cuts across our academic programs and research centers," UL Lafayette President Joseph Savoie said. "We see this as a partnership that further diversifies our economy, creates hundreds of high-paying jobs in Acadiana, and develops innovative big data technologies. In support of this partnership, the university is strengthening our well-regarded computer science curriculum, starting a new master's program in informatics, and hiring additional faculty with an infusion of $4.5 million. Our researchers and CGI employees are co-creating big data technologies and innovations through the National Science Foundation Center of Excellence. Our students are benefitting by gaining practical experience working alongside CGI employees and, after they graduate, having an option to remain locally in our developing Silicon Bayou.
CGI is leasing space for its center in the new 50,000 square-foot, $13.1 million building that was funded by the State of Louisiana at the UL Lafayette Research Park. The building is owned by a UL Lafayette affiliate, Ragin' Cajun Facilities Inc. Prior to moving into its current facility this spring, CGI began operating in a temporary office space in downtown Lafayette in early 2015.
"Today's dedication represents a significant day in Lafayette's long-running history with technology and innovation," LEDA President and CEO Gregg Gothreaux said. "In addition to encouraging civic involvement from their employees, CGI is providing their employees with upward mobility options in the technology sector that have previously been lacking in the region. At full employment, CGI will have a $93 million annual impact and create $36.6 million in income annually. Louisiana's Digital Interactive Media and Software Development program was instrumental in securing CGI's commitment to Lafayette. This program delivers the companies and jobs we need in Acadiana to preserve our community's prosperity and success in the future."
CGI is hiring both experienced information technology professionals and qualified recent college graduates. Additional information about the company's open positions may be found at cgi.com/Lafayette.
About CGI
Founded in 1976, CGI Group Inc. is the fifth-largest independent information technology and business process services firm in the world. Approximately 68,000 professionals serve thousands of global clients from offices and delivery centers across the Americas, Europe and Asia Pacific, leveraging a comprehensive portfolio of services, including high-end business and IT consulting, systems integration, application development and maintenance, and infrastructure management, as well as a wide range of proprietary solutions. CGI shares are listed on the TSX (GIB.A) and the NYSE (GIB). For more information, visit www.cgi.com.