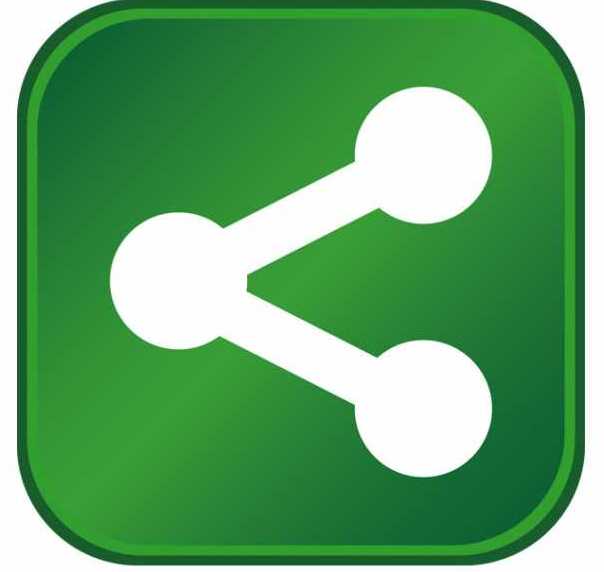 Gov. Bobby Jindal, CSC executive John DeSimone and local officials broke ground on CSC's 116,000 square-foot, next-generation technology center at the National Cyber Research Park in Bossier City. The project will create 800 new direct jobs over the next four years, as CSC becomes an anchor tenant of the 3,000-acre research park being developed by the Cyber Innovation Center, a not-for-profit research corporation. CSC selected Bossier City for the project in February 2014 following a competitive site-selection process of 134 national locations.
In addition to the 800 new direct jobs, LED estimates the CSC project will result in 805 new indirect jobs, for a total of more than 1,600 new jobs in the Northwest Region. A landmark project, CSC's next-generation IT center in Bossier City will rank as one of the largest technology projects in Louisiana history.
CSC's technology center emerged from an innovative, public-private partnership that will include expanded higher education programs to build a next-generation workforce in cloud computing, cybersecurity, big data and application modernization. To support the project, a higher education initiative funded by the State of Louisiana and led by Louisiana Tech University will dramatically expand the number of graduates in computer science and related fields in the region, such as Louisiana Tech's Cyber Engineering Program. The center – which by 2017 is expected to have a total payroll of about $39 million – will employ a broad range of college graduates and experienced professionals with backgrounds in computer science and related fields.
Gov. Jindal said, "Today, as we break ground on this historic project, we are proud of the collaborative effort put forth by all of our local, regional and state partners to bring this 800-job project to Louisiana. CSC is one of the leading technology companies in the world, and this project will continue our economic growth and advance career opportunities for the people of Louisiana for years to come. It is companies like CSC that make Louisiana the best place in the world to live, work and raise a family.
"Today's groundbreaking represents one of many economic development wins that are moving our economy forward and creating more opportunities for our people. Not only do we have more people working in Louisiana today than ever before in our state's history, we are giving birth to a new chapter in our state's future. With an outstanding business climate and the best workforce and infrastructure in the nation, Louisiana is truly a beacon for the technology industry. CSC's next-generation technology center here in Bossier City will continue to advance our goal of making our state the best place in the world for technology business investments."
CSC already is operating in a 40,000-square-foot temporary space within the research park's Cyber Innovation Center, and the company has filled more than half of its 192-job, first-year hiring target since announcing the project in February. The new facility is scheduled for completion in the second quarter of 2016. The permanent technology center housing CSC employees and a data center will accelerate the development of the National Cyber Research Park.
Founded in 1959 as Computer Sciences Corporation, CSC is a global provider of technology-enabled business services and solutions, with approximately 76,000 employees and revenue of $13.0 billion for the year ended July 4, 2014. The company's successes include modernizing one of the world's largest supply chains and streamlining logistics for a major branch of the U.S. Armed Forces; designing and implementing a precision dispatching system for a major railway; managing the world's largest insurance application services program; reducing costs and improving performance of IT systems for a global chemical and energy client; and implementing a new supply chain management system for one of the world's largest manufacturers. In Louisiana, CSC's integrated technology center will be engaged in many similar initiatives, helping clients advance their operations with transformative technology solutions.
"We chose Bossier City for the willingness of the state, city and local educational community to fully partner on developing a next-generation IT workforce, and look forward to building on the success we've achieved early on," said DeSimone, vice president and general manager of CSC's enterprise services group. "Breaking ground on our permanent facility marks a significant milestone in our goal to lead the IT industry with powerful, cutting-edge technologies and to anchor a future technology corridor in Louisiana."
The State will provide $14 million in funding over 10 years for expanded higher education programs designed primarily to increase the number of annual graduates in computer science and related fields. At least 65 percent of these funds will be provided for the expansion of such programs at Louisiana Tech University, which plans to quadruple its total undergraduate degrees awarded annually in computer science, computer information systems and cyber engineering over the next five to six years, not including advanced degrees. That growth is anticipated to place the Louisiana Tech University computer science program among the Top 20 nationally for the number of bachelor's degrees in computer science awarded annually by an engineering school, with a No. 1 national ranking anticipated for cyber engineering.
"Louisiana Tech congratulates CSC on this exciting milestone and looks forward to many years of high-impact collaborations with them in their new north Louisiana home," Louisiana Tech President Les Guice said. "We already have teams of people working closely together to develop new opportunities for our students, our graduates and our region.  In partnership with the Cyber Innovation Center, Louisiana Tech and CSC will continue to create opportunities making north Louisiana a destination for high-tech talent," Louisiana Tech President Les Guice said.
LED first began cultivating a potential project with CSC executives in May 2013 and discussions among LED, CIC and CSC about this specific project began to advance in August 2013. To secure the project, LED offered CSC a customized incentive package that includes a $9.6 million performance-based grant to reimburse relocation and recruitment expenses related to the project. CSC will receive the services of LED FastStart®, ranked as the No. 1 state workforce training program in the U.S. for five years in a row. CSC also is expected to utilize Louisiana's Digital Interactive Media and Software Development Incentive, as well as the Quality Jobs Program for positions that do not qualify for the software incentive.
In 2008, Governor Jindal committed $57 million in state funding, matched by $50 million from local governments, to establish the Cyber Innovation Center and support a technology research park that also would collaborate with strategic missions at Barksdale Air Force Base. Accordingly, the CIC served as the administrative home to the 8th Air Force for three years until April 2013, when the 8th Air Force rejoined expanded facilities of the Global Strike Command that is headquartered at Barksdale. CSC's temporary space is filling the CIC area vacated by the 8th Air Force.
"Bossier City is proud to welcome CSC as the next tenant to the National Cyber Research Park," said Bossier City Mayor Lorenz Walker. "As our city's newest business partner, CSC will not only provide substantial job creation and economic development well into the future, but will also play a significant role in putting Bossier City and Louisiana on the map as leaders in cyber technology."
"This outstanding new facility is a significant addition to our National Cyber Research Park campus," said President Doug Rimmer of the Bossier Parish Police Jury. "CSC represents the leading edge of the next big wave of technology-based growth and development for Bossier Parish. Our investment in the Cyber Innovation Center and support of the Air Force's Global Strike Command initiative – coupled with the continued expansion of workforce development resources at BPCC and Louisiana Tech – is paying huge dividends now and into Bossier's very bright future. We fully expect more high-tech firms to soon join CSC in taking advantage of the positive business climate and excellent family environment that Bossier Parish offers."
CSC will lease space for its center in a new 116,000-square-foot building to be constructed in the National Cyber Research Park in Bossier City near the existing CIC building. The building will be funded by the State of Louisiana ($29 million), while related data-center infrastructure (for example, backup power generators, uninterrupted power supplies) will be funded by Bossier City and Bossier Parish governments ($5 million each); the building and data-center infrastructure will be owned by the city and parish and managed by the not-for-profit CIC. CSC will make a substantial investment in data-center equipment and other computer technology that will ramp up with employment.
In addition to providing 40,000 square feet of temporary operating space for CSC, the Cyber Innovation Center is supporting the development of the new technology center and managing the facility after its construction at the National Cyber Research Park. CSC anticipates completing the construction of the technology center in the second quarter of 2015. The research park's proximity to Bossier Parish Community College, adjacent to the park on U.S. Highway 80, and Barksdale Air Force Base and its Global Strike Command, also nearby, will provide CSC with partners for the development of a next-generation workforce.
"CSC is the world's premier next-generation IT infrastructure, service and solutions company," CIC President Craig Spohn said. "Their decision to invest and locate in Bossier City is remarkable on many levels. The opportunity for which I am most grateful is the ability to retain our best and brightest graduates in valuable jobs located here in the state and particularly here in Bossier. Historically, we lost this important workforce component to other states due to a lack of meaningful and satisfying employment opportunities. In addition to hiring recent graduates, we also have the ability to attract some of those forced to relocate out-of-state – back home – and demonstrate to others relocating here why we are so proud to call Northwest Louisiana home. This is the realization of the vision established by the Jindal Administration and the Bossier City and Bossier Parish governments. There is exceptional value and goodness for all that are involved."      
Additional details about CSC's Bossier City project and employment opportunities there may be found at www.csclouisianajobs.com.