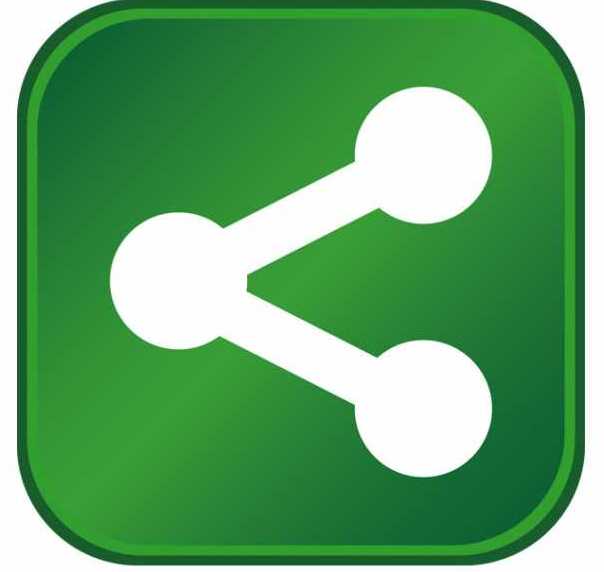 Founders Pete Blumel and Cathy Twigg of The Rogue Initiative announced the company will launch a satellite studio to develop interactive entertainment projects in Baton Rouge. The Los Angeles-based firm will create 20 new direct jobs, with an average annual salary of $55,000, plus benefits. Louisiana Economic Development estimates the project will result in an additional 15 new indirect jobs, for a total of 35 new jobs in the Capital Region.
The Rogue Initiative specializes in developing projects that incorporate traditional storytelling with interactive virtual reality through film, television and video game productions. The company will begin Baton Rouge operations by November 2017. The Rogue Initiative is in the final stages of evaluating potential studio locations for its Baton Rouge operations.
"In case there were any lingering doubts, today's announcement further confirms Louisiana as a digital media and software development hub, attracting a wide assortment of tech companies, from corporate leaders to agile innovators in emerging markets," Gov. John Bel Edwards said. "The Rogue Initiative is one of the leading firms in virtual reality entertainment, and the company leadership is bringing these innovative, immersive projects to Baton Rouge. Throughout our history, Louisiana has produced an array of creative storytellers, and we're proud to welcome The Rogue Initiative and their team as they produce cutting-edge entertainment projects in Louisiana."
Established in 2016, The Rogue Initiative leadership includes CEO and Creative Director Pete Blumel, an industry veteran and alumnus of Dreamworks Feature Animation, Amblin Entertainment and Activision's Infinity Ward studio, where he worked on Call of Duty: Modern Warfare. Chief Production and Content Officer Cathy Twigg is also an industry veteran having worked at Dreamworks Feature Animation, Sony Pictures Television MTV Films, New Crime Productions and Bandeira Entertainment.
"With my strong ties as a Baton Rouge native, graduate of LSU and adviser to the LSU Digital Media Arts and Engineering program, we are excited to work with LED and expand The Rogue Initiative with a local production office," Twigg said. "It's important to have the opportunity to mentor and foster local talent." 
In June 2016, big-budget film producer and director Michael Bay partnered with The Rogue Initiative to develop original entertainment properties, which will allow viewers to experience story-driven, cinematic-style virtual reality. Bay joined the company as a strategic adviser. In addition to original work in-production with Bay, The Rogue Initiative is working on other titles, and has produced the 360-degree, virtual reality film experience, Agent Emerson directed by Ilya Rozhkov and shot in Baton Rouge, and Crowe: The Drowned Armory, an interactive virtual reality game for high-end VR headsets. 
"The Rouge Initiative is an exciting venture and welcome addition to the economic development here in Baton Rouge," said Baton Rouge Mayor-President Sharon Weston Broome. "Businesses like this continue to put the capital region on the same map as other cities that tout technology and entertainment as viable, in-demand industries. Also important, it will create opportunities for the talented workforce that we have right here in the area." 
The Rogue Initiative's investment in Baton Rouge is being announced in conjunction with The Red Stick Video Game Symposium. An annual Baton Rouge event, the symposium is held on the LSU campus and features opportunities to showcase projects from students and local independent video game production companies. Additionally, the program features presentations of emerging digital media advancements and trends taking place in Baton Rouge, as well as discussions with industry leaders. 
"The Rogue Initiative represents the future of entertainment by combining storytelling and video game development in an exciting new medium of full 360-degree VR," said Director Marc Aubanel of the Digital Media Arts & Engineering program, part of LSU's Center for Computation & Technology. "We are excited to see such an innovative technology company add to the vibrant tech center in the capital city, and advise our DMAE program. Additionally, we are happy to have The Rogue Initiative join us for the symposium, which is bringing together an experienced and diverse panel of guests who represent the collision of interactive and non-interactive industries that virtual and alternate reality represents."
To secure The Rogue Initiative's investment in Baton Rouge, the State of Louisiana offered the company an incentive package that includes Louisiana's Digital Interactive Media and Software Development Incentive.
"This project is an all-around win for the Capital Region," said Baton Rouge Area Chamber President and CEO Adam Knapp. "The company is a cutting-edge digital firm that will add diversity to the area economy, and is led by a great team that recognizes Baton Rouge as an ideal place for business and talent."
About The Rogue Initiative
The Rogue Initiative is a 360 full-spectrum production studio generating content-powered, cinematic intellectual properties. At the forefront of film, games, television and VR convergence, the studio's talent-driven team of experts are forging and elevating traditional storytelling with interactive entertainment. In collaboration with key filmmakers, studios and technology companies, The Rogue Initiative is transforming dreams into reality. In 2016, the company announced a partnership with Michael Bay to develop original entertainment properties for virtual reality and immersive entertainment. Rogue Initiative is led by award-winning industry veterans, including alumni from Amblin Entertainment, Pixar, Dreamworks Animation, Sony Pictures and Disney. For more information, visit TheRogueInitiative.com.