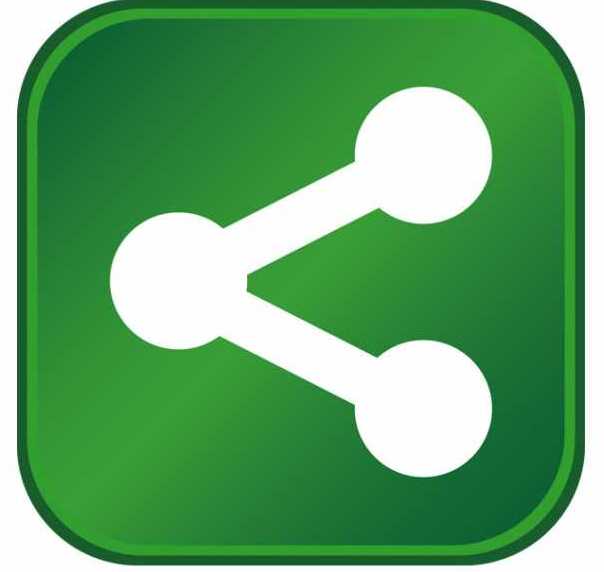 ClearScholar, a developer of a student engagement platform for colleges and universities, announced plans to expand its operations in downtown Indianapolis, creating up to 31 new high-wage jobs by 2019.
"Whether it's this month's top-five ranking from Forbes or the continual stream of local tech industry news, Indiana's status as the Silicon Valley of the Midwest is now clear," said Elaine Bedel, president of the Indiana Economic Development Corporation. "By building a climate with a low cost of doing business, a top-notch talent base and a supportive industry ecosystem, Indiana has rapidly grown into the location of choice for growing tech firms. Today, ClearScholar's news showcases the power of the tech innovations we can grow here at home."
ClearScholar is a portfolio company of High Alpha, an Indianapolis-based venture studio managed by former ExactTarget CEO and co-founder Scott Dorsey. The company moved into its new 2,000-square-foot office in the Lacy Building on Monument Circle earlier this month. Its new office, which is more than double the size of its previous office in Circle Tower, provides the team with eight additional dedicated workstations as well as increased space for collaboration and partnership meetings.
The company currently employs 11 full-time associates and plans to hire for sales and customer success positions throughout 2017 to meet customer growth. These positions are expected to pay an average annual salary nearly 60 percent higher than the state average wage.
"We are thrilled to continue to grow here in Indiana," said Jason Konesco, chief executive officer of ClearScholar. "The number of innovative and leading higher education institutions within Indiana and the surrounding states makes Indianapolis a great place for ClearScholar to call home."
Founded in 2016, ClearScholar partners with higher education institutions to leverage its mobile application technology to drive increased student engagement and, ultimately, student success and graduation rates. Through its student engagement platform, ClearScholar is working to change the way that universities connect with students by leveraging both data science and behavioral science to nudge students to engage with their university.
ClearScholar recently announced a three-year partnership with Butler University, and the ClearScholar app launched to the entire Butler student population in January of this year. Today, 73 percent of students at Butler University have downloaded the mobile application, and 70 percent of these students have used the application at least once per week.
"We are invigorated by our success with Butler University and bullish on the feedback we are receiving from other institutions who have affirmed our vision and see great value in leveraging institutional data alongside technology to transform how students engage with learning institutions," said Konesco.
The Indiana Economic Development Corporation (IEDC) offered ClearScholar Inc. up to $39,000 in training grants and up to $340,000 in conditional tax credits based on the company's job creation plans. These tax incentives are performance-based, meaning until Hoosiers are hired, the company is not eligible to claim incentives. The city of Indianapolis supports the project in partnership with Develop Indy, a business unit of the Indy Chamber.
In December, Elevate Ventures, the state's venture development partner, participated in a $1.25 million investment round for ClearScholar, which included an investment from the Indiana Angel Network Fund. As an initiative of the Indiana 21st Century Research and Development fund, the federally funded Angel Network Fund invests in seed-stage companies alongside qualified angel investors.
"It's a great day to be mayor of Indianapolis when one of our local businesses announces they are thriving and expanding. Our city's tech ecosystem continues to produce robust, inventive companies that lead amongst their peers, and ClearScholar is no exception," said Indianapolis Mayor Joe Hogsett. "Time and time again, Indianapolis proves that we are a city where innovation happens – ClearScholar's rapid growth is a testament to that fact. I am happy to see them continue to call Indianapolis home."
Earlier this month, Forbes ranked Indianapolis fifth in the nation on its list of cities creating the most tech jobs in 2017, with total employment at central Indiana tech companies like ClearScholar up 68 percent since 2006. To continue this robust growth, Governor Eric J. Holcomb has set an agenda that will take Indiana to the next level as a magnet for job creation. Indiana plans to accelerate its economic momentum across the state by making available $1 billion over the next 10 years to establish Indiana the national capital of innovation and entrepreneurship.
About ClearScholar
ClearScholar is a student engagement platform that connects students and institutions to build, retain and grow lifelong relationships. ClearScholar delivers a personalized, mobile student experience that includes a mobile student ID and curated events, news and activities that align with their specific interests and needs. Administrators have access to a platform to encourage student engagement and drive student outcomes. Visit clearscholar.com or follow @ClearScholar for more information.
About IEDC
The Indiana Economic Development Corporation (IEDC) leads the state of Indiana's economic development efforts, helping businesses launch, grow and locate in the state. Governed by a 12-member board chaired by Governor Eric J. Holcomb, the IEDC manages many initiatives, including performance-based tax credits, workforce training grants, innovation and entrepreneurship resources, public infrastructure assistance, and talent attraction and retention efforts. For more information about the IEDC, visit www.iedc.in.gov.