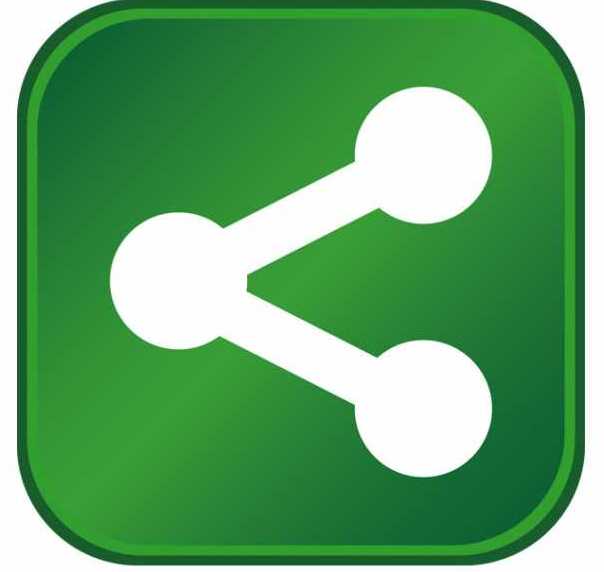 Missoula Economic Partnership [MEP] and the Montana Governor's Office of Economic Development [GOED] are pleased to announce that ClassPass, the leading membership to the world's largest fitness network, has selected Missoula, Montana to establish its third office in North America. The new operations in Missoula will support the expansion of the company's customer experience, engineering, internal sales, and account management teams. Within its first year, the new location is expected to hire up to 50 employees with estimated annual Salaries ranging from $30,000 – $150,000 for non-technical and technical roles. ClassPass expects its Missoula team to grow further in subsequent years.
With over 45 million reservations to date, ClassPass introduces new users to fitness by merchandising and surfacing over one million classes available on the platform to the benefit of both its members and its 8,500 studio and gym partners.  Recently the company closed a $70M Series C round of funding round led by Temasek, an investment company headquartered in Singapore with 10 global offices and a $180B portfolio.
Newmark Knight Frank's Global Corporate Services (GCS) Location Strategy team, which included Brad Lindquist, senior managing director and Chris Volney, managing director, worked with ClassPass to conduct an extensive national search and identified a short list of 17 preferred candidate cities. The ClassPass executive team recently visited Missoula and met with various tech businesses, commercial brokers, and government officials to determine if Missoula was the right fit. The site visit was coordinated by MEP and the Montana Governor's Office of Economic Development.
"Missoula offers ClassPass the opportunity to become an employer of choice in a smaller highly educated location whose culture matches their company mission of promoting healthy and active lifestyles," said Chris Volney, Newmark Knight Frank's Managing Director. "The high quality of life in the Missoula and quality workforce will be a perfect fit for the ClassPass team as they put down roots and grow in the community"
"When Missoula made the short list, I was ecstatic as I had personally experienced the abundant active lifestyle opportunities in the area and the dynamic and unique character of the city and community," said Fritz Lanman, ClassPass CEO. "We wanted to find a city that was a fit for our mission and culture; a place that offers an active lifestyle and access to inspiring experiences, a progressive mindset, forward thinking civic leaders and a respected University. Missoula checks all those boxes and more."
"Montana is quickly becoming a hub of innovation and our business-friendly climate enables us to welcome new high-tech companies, like ClassPass, to Montana," said Governor Steve Bullock. "I personally spoke with ClassPass during their deliberations and I'm excited they chose Montana. To have another high-performing team call our state home and share in our excellent quality of life is indeed an incredible opportunity."
ClassPass was ranked the second fastest-growing company in North America on Deloitte's 2017 Technology Fast 500TM. ClassPass CEO Fritz Lanman credits the company's impressive revenue growth to business model changes, expansion, and new inventory offerings. Lanman was recently appointed CEO and previously led the company's Seed and Series A rounds of financing.
"This company has a sophisticated growth strategy, a global reach, and has undergone extensive fundraising rounds with well-funded VC firms. And, they just happen to have a disruptive technology in an industry where Missoula excels – the health and wellness technology sector," said Jenni Graff, MEP's Economic Development Director.
"ClassPass' decision to choose Missoula is a strong testament to our growing tech sector.  We could not be more enthusiastic about this announcement and ClassPass' future in Missoula," said MEP President and CEO James Grunke.
To see open positions and apply, visit the ClassPass Careers page found here.
About The Montana Governor's Office of Economic Development (GOED)
The Montana Governor's Office of Economic Development is the state's lead organization to help businesses succeed in Montana. The Office focuses on business retention and recruitment, workforce development, technology development, infrastructure development, as well as permitting and regulatory processes.
About Newmark Knight Frank
Newmark Knight Frank (NKF) is one of the world's leading commercial real estate advisory firms. Together with London-based partner Knight Frank and independently-owned offices, NKF's 15,000 professionals operate from more than 400 offices in established and emerging property markets on six continents.
With roots dating back to 1929, NKF's strong foundation makes it one of the most trusted names in commercial real estate. NKF's full-service platform comprises BGC's real estate services segment, offering commercial real estate tenants, landlords, investors and developers a wide range of services including leasing, corporate advisory services, consulting, project and development management, property and corporate facilities management services, valuation and advisory services, and capital markets services provided through its NKF Capital Markets brand. For further information, visit www.ngkf.com.
About Missoula Economic Partnership (MEP)
Missoula Economic Partnership is a public-private partnership founded to promote high growth, high wage jobs in Missoula, MT. MEP is a dedicated, central resource for economic development activities by attracting, retaining, developing and growing jobs and business throughout Missoula and Missoula County.
AboutClassPass
Founded in 2013, ClassPass is the leading membership to the world's largest fitness network. With over 8,500 partners in 49 cities worldwide, ClassPass connects members to a variety of fitness experiences, including yoga, cycling, Pilates, barre, running, strength training, dance, sports, videos and more. Recognized as one of Forbes' Next Billion Dollar Startups, ClassPass leverages proprietary technology to dynamically merchandise and surface over a million fitness classes for a seamless booking experience that facilitates discovery.