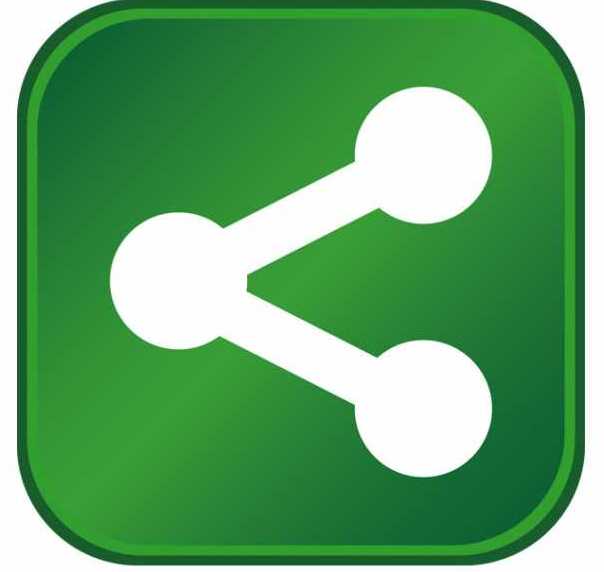 Governor Andrew M. Cuomo announced that two leading photonics companies, Avogy and Photonica, will invest $1.6 billion and create more than 1,400 new high-tech jobs in Rochester. The investment comes on the heels of the $600 million Integrated Photonics Institute for Manufacturing Innovation announced in July by Governor Cuomo and Vice President Biden at SUNY Polytechnic Institute's Rochester-region facility at Canal Ponds.
"This marks a transformative moment for Rochester that will fuel economic growth, create jobs and further secure this region's place as the photonics capital of the nation," Governor Cuomo said. "By bringing this proven nanotechnology-driven economic development model to Rochester, we are attracting big businesses and building a thriving 21st century economy. Major investments like this are driving our momentum as we ensure that the economic resurgence continues in Upstate New York." 
Under Phase I of the innovative partnership between Photonica, Avogy and SUNY Poly on behalf of New York State, the two companies will locate their advanced development, prototyping, and early manufacturing operations at Canal Ponds' cleanroom facilities, with a Phase II placement of manufacturing operations at the Eastman Business Park. Both companies will locate headquarters and business operations at SUNY Poly's recently announced photonics headquarters and technology accelerator at Legacy Tower.
Combined under Phase I, Avogy and Photonica will invest more than $1.6 billion over five years and create and support more than 1,400 new high-tech jobs. The companies join dozens of academic, government, and industry partners from across the country led by SUNY Poly to secure the nation's leadership in emerging technology research, development, and manufacturing.
In Phase I, Photonica will create and support 400 new jobs in Rochester, including facility operations at Canal Ponds and Eastman Business Park, additional supplier companies, and co-located industry partners. The total project investment of $700 million over the next five years includes $35 million by the state to purchase equipment and upgrade infrastructure and cleanroom space at Canal Ponds and Eastman Business Park.
Also under Phase I, Avogy will move operations to Rochester from Silicon Valley. The company has developed industry-first high efficiency low cost power electronics technology that are smaller, lighter, more reliable, and with significantly less energy usage. Its products have both commercial and industrial uses and include breakthroughs on portable charging devices, in-home power management, and future applications in data centers and electric vehicles.
Photonica currently has business operations around the world and is a leader in next-generation visual and display technologies with applications ranging from virtual reality devices UltraHD resolution and large video displays and televisions, flexible and curved video displays, 3D displays, consumer mobile devices, and to military and national defense and mass consumer and business markets. The company currently works closely with the Navy and Air Force as well as leading consumer electronics and semiconductor manufacturers.
Avogy will scale up production of its current technologies with high volume manufacturing in Rochester and will employ nearly 400 workers with an average salary of more than $80,000 within the first five years, and its suppliers and high tech business partners will generate more than 600 additional support jobs. Total project investment of $950 million includes $40 million by the state for necessary tools and infrastructure upgrades at Canal Ponds and Eastman Business Park to support advanced manufacturing.
Lieutenant Governor Kathy Hochul, said: "As I travel across the state, I have seen Governor Cuomo's incredible success reversing decades of decline, particularly here in Upstate. Today's announcement is further proof that strategic investments based on the strengths of each region are attracting major employers from around the country. This is a major win for Rochester, the Finger Lakes and indeed all of Upstate New York."
Dr. Alain Kaloyeros, SUNY Polytechnic Institute President and CEO, said: "We are thrilled that Governor Andrew M. Cuomo's laser-like focus on upstate New York, and Rochester in particular, continues to catalyze significant innovation-based investments that will lead to jobs, unmatched research, development, and commercialization opportunities, and complement the inspiring educational offerings of SUNY Poly as key drivers of New York State's high-tech ecosystem. This announcement is proof positive that it is in fact a new day in Rochester, with Governor Andrew Cuomo's strategic investments enabling economic growth, creating a strong photonics-based foundation for a regional ecosystem that will be very soon be the envy of the world."
Howard Zemsky, Empire State Development President, CEO & Commissioner, said: "The strategic investments put in place by Governor Cuomo for the Integrated Photonics Institute are paying dividends for Rochester and the surrounding area. With Photonica and Avogy's advanced research and manufacturing jobs, as well as an unprecedented $1.6 billion investment, Rochester has now emerged as a global leader in emerging technology research, development and manufacturing."
Sutherland Ellwood, Photonica's Chairman and Chief Technology Architect, said: "We are extremely excited about the partnership with New York State that not only expands our long relationship with SUNY Poly, but leverages the state's incredible research, education, and cultural assets in a region that is the nation's photonics capital. I want to thank Governor Cuomo for his leadership in driving 21st century models for investment in the technologies that will redefine how we live, work, and do business."
Dinesh Ramanathan, Avogy CEO and President, said: "We are excited to become a part of the world-class photonics and power electronics consortium, due in large part to Governor Andrew Cuomo's vision that is making New York State, and Rochester in particular, a high-tech haven for companies like Avogy, and we look forward to tapping into the area's highly skilled workforce to push the boundaries of innovation. As a leader in the manufacture of both commercial and industrial power electronics, we are eager to move manufacturing operations from Silicon Valley to leverage the photonics and power electronics hub and benefit from the unique model for high-tech growth in New York State."
Bob Duffy, President & CEO of the Greater Rochester Chamber of Commerce said: "Building on the tremendous success of our Regional Economic Development Councils, this investment will bolster our 'Finger Lakes Forward' development plan to bring continued growth and economic success to Rochester. By focusing on this region's unique strengths and leveraging advanced technology, we are creating good-paying jobs and attracting new investment for decades to come. I look forward to our continued partnership with Governor Cuomo as we work to move the Finger Lakes forward."
Congresswoman Louise Slaughter said: "On behalf of our community, I would like to once again express my gratitude to Governor Cuomo, Majority Leader Morelle, the University of Rochester, and RIT for their partnership and commitment to ensuring Rochester remains the global capital of optics and photonics. Today's announcement is a significant stepping stone of success added to the three-plus year campaign I led to bring the photonics institute to Rochester. From the beginning it was clear that this public-private manufacturing partnership had the potential to create a ripple effect across the region by leveraging our incredible expertise to help create jobs and bring new investments to our community. There's no doubt that photonics is already helping lift our economy to new heights."
Senator Joseph Robach said: "I want to applaud the Governor and my colleagues that worked to get the photonics cluster here in Rochester. This is now the actualization of real jobs from that work, which will greatly enhance our economy, create employment for our local workforce and highlight our region as a leader in this important sector."
Assembly Majority Leader Joseph D. Morelle said: "The Finger Lakes region is transforming before our eyes into a knowledge-based innovation economy that is attracting both national and global recognition. Today's announcement further positions Rochester to expand its role as a national leader in hi-tech photonics research and development, cultivate new innovative partnerships with investors, and ultimately accelerate job growth across the region. I am incredibly grateful for the support Rochester continues to receive from Governor Cuomo and I thank all of public and private sector partners for their collaboration and commitment to ensuring a brighter future for our community."
Rochester Mayor Lovely Warren said: "Once again our great partner in the fight for job creation, Governor Cuomo, has come to Rochester with good news. Today's announcement is in fact great news for every corner of our city, because 1,400 new, good-paying photonics jobs will change the outlook for 1,400 families in Rochester. As I fight every day to bring more jobs, safer and more vibrant neighborhoods and better educational opportunities to our city, there is no one I would rather have standing next to me than our Governor because time and time again he has delivered for Rochester and its citizens."
Monroe County Executive Cheryl Dinolfo said: "Monroe County has the strong foundation that high-tech businesses are looking for: a world-class workforce and educational institutions along with a quality of life that is second to none. Today's announcement builds upon the momentum we see in every corner of our community towards a stronger future. I look forward to working Governor Cuomo, and all involved, to make the promise of today's announcement a reality."
Finger Lakes Forward
This transformational investment complements "Finger Lakes Forward," the region's comprehensive blueprint to generate robust economic growth and community development. Now, the region is accelerating Finger Lakes Forward with a $500 million state investment through the Upstate Revitalization Initiative, announced by Governor Cuomo in December 2015. The State's $500 million investment will incentivize private business to invest in the region and leverage well over $2.5 billion to support up to 8,200 new jobs.
Since 2012, the state has invested more than $3.4 billion in the region to lay the groundwork for the plan – investing in key industries including photonics, agricultureý and food production, and advanced manufacturing.
Today, unemployment is down to the lowest levels since before the Great Recession; personal and corporate income taxes are down; and businesses are choosing places like Rochester, Batavia and Canandaigua as a destination to grow and invest in. More information about Finger Lakes Forward is available here.