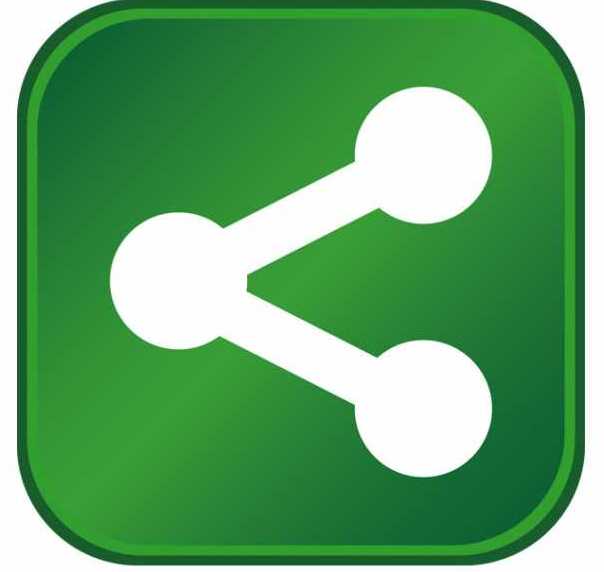 Growth of Online Marketplace and Software Business Reinforces Success of Efforts to Reinvigorate Downtown Syracuse; Will Provide More Than 300 New and Retained Jobs to the Region
Downtown Revitalization Investments Are Crucial Part of "CNY Rising" - The Region's Comprehensive Strategy to Revitalize Communities and Grow the Economy
Governor Andrew M. Cuomo announced that TCGplayer, an online marketplace and software business, is beginning construction on its new headquarters in downtown Syracuse. The renovation work will include upgrades to 44,000 square feet of space inside of The Galleries of Syracuse building on South Warren Street, allowing the company to grow its eCommerce fulfillment service for collectible memorabilia. TCGplayer's new headquarters will also feature a unique, interactive design that engages the community through a street-level view of its space and pop culture-themed work areas. The company has committed to providing more than 300 new and retained jobs in the region over the next five years. Construction is expected to be completed in the fall.
"As Central New York continues to transform, we are attracting innovative companies like TCGplayer to set place roots in the region, creating jobs and spurring economic development along the way," Governor Cuomo said. "We will continue our efforts to revitalize our communities to foster growth to keep Central New York rising for generations to come."
"The addition of TCGPlayer in downtown Syracuse proves that New York's investments in technology and community revitalization are helping cities expand and grow," said Lieutenant Governor Kathy Hochul. "The software company's headquarters will add hundreds of new jobs and boost the local economy in Syracuse and the entire Central New York region, further advancing the CNY Rising strategy."
TCGplayer is an online hub that builds applications and technologies to connect thousands of businesses with customers across the globe, powering sales through physical stores, websites, mobile apps, and the TCGplayer Marketplace. A nationally recognized workplace, the company is focused on the expansion of its technology teams and helping to relocate more software engineers, testers, and data analysts to Central New York. Many of the company's recent hires have relocated from outside the region, coming from places like Massachusetts, Utah, North Carolina, and other parts of New York.
In June of 2016, the Governor first announced $50,000 in funding available to TCGplayer from the CNY Rising Upstate Revitalization Initiative, as well as $300,000 in performance-based Excelsior Jobs Program tax credits. Due to the company's exponential growth, TCGplayer is now eligible for up to $2.4 million through the Excelsior Program and up to $550,000 will also be provided to the company through a Central New York Regional Council Capital Grant, tied to job creation commitments. Additional funding support was secured by Assemblyman Magnarelli. The total cost of the renovation has been placed at more than $3.3 million.
The Central New York Regional Economic Development Council has focused its attention on the rehabilitation of Downtown Syracuse, including revitalization efforts toward the reopening of the historic Hotel Syracuse, now known as the Marriott Syracuse Downtown. The hotel is part of this region's rich history and serves as an attraction for major events, big business and tourism in the region. In addition, the hotel is currently in the running for the title of "Best Historic Hotel" on USA Today's 10 Best travel website. Other state supported projects that are changing the face of Downtown Syracuse include:
State Tower Building 109 S. Warren Street: URI project that is helping with the redevelopment of the 21-story State Tower Building into a mixed-use facility.  The project will cost $9.9 million with an incentive of $3 million from Empire State Development.
Merchants Commons 214-220 South Warren Street: Project aided in the redevelopment of the former Merchants Bank and Snow Buildings into a mixed-use facility including 66 apartments and a 65-car garage. The project cost $12,500,000 with an incentive of $837,500 from Empire State Development.
Icon Tower 344 S. Warren Street: Project saw the renovation of the former Excellus Building into a mixed-use facility with 73 apartments, 45,000 sq. ft. of commercial space and 43 on-site parking spaces. The project cost $20 million with an incentive of $2.3 million from Empire State Development.
Ephesus Lighting, Inc. 125 E. Jefferson & Warren Street: Project moved Ephesus Lighting, Inc. from The Tech Garden in Syracuse to its new headquarters in Onondaga Towers, adding 27 new jobs to a workforce of 10.  The project cost $585,203 with an incentive of $150,000 from Empire State Development.
Post Standard Building 101 North Salina Street: Project will redevelop the former Post Standard Building into a mixed-use development. The new facility will house VIP Structures, the Post Standard printing operations, and three new stories with 60-75 rental apartments. The project will cost $38.9 million with an incentive of $1.5 million proposed.
Chedy Hampson, Founder and CEO of TCGplayer, said, "Our new headquarters at The Galleries will accommodate our growing team, inspire our community and advance Syracuse's growing tech corridor. We plan to add nearly 170 new jobs over the next five years, and this modern, innovatively designed space will help us attract and retain high-quality talent, which will have a ripple effect on our regional economy. The unique design will also provoke curiosity throughout the community and inspire the next generation of technology leaders. This project aligns well with initiatives happening to improve Syracuse, and we're grateful to be part of Central New York's bright future."
Empire State Development President, CEO & Commissioner Howard Zemsky said, "TCGplayer's decision to establish a headquarters in downtown Syracuse and grow its online marketplace and software business are supported by our strategic and regionally-focused initiatives and investments in urban cores that are bringing 21st century jobs and revitalization to cities across New York State."
Central New York Regional Economic Development Council Co-Chairs Dr. Danielle Laraque-Arena, President and Health System CEO, SUNY Upstate Medical University and Randy Wolken, President & CEO of the Manufacturers Association of Central New York (MACNY) said, "The regional council is fully committed to the future of Downtown Syracuse. By supporting TCGplayers' continued growth, we further our efforts to reinvigorate the area, creating a welcoming place for millennials, families and others looking to experience all that the area has to offer."
State Senator David Valesky, "TCGplayer's commitment to create jobs and renovate existing commercial space in downtown Syracuse shows that the state's investment in this innovative tech company is paying off and contributing to the revitalization of downtown Syracuse. Congratulations to TCGplayer on this step to the next level of development."
Assemblyman William B. Magnarelli said, "Homegrown companies, such as TCGplayer, are critical to driving the future growth and revitalization of downtown Syracuse and Central New York. I'm very pleased to provide state support for the expansion of such an innovative company and I look forward to the continued turnaround of Warren Street into a true corridor of technology-driven businesses."
Onondaga County Executive Joanie Mahoney said, "TCGplayer's continued success is welcomed news for Central New York. Their expansion helps continue the momentum our community and region are experiencing under the leadership of Governor Cuomo. By leveraging our unique resources and making strategic investments, Onondaga County and Central New York is positioned to continue growing for generations to come."
Syracuse Mayor Ben Walsh said, "Since its earliest days at The Tech Garden, TCGplayer has been committed to building their business in Syracuse. The decision to relocate and renovate within The Galleries will bring new energy to a revitalizing part of downtown while creating job opportunities in an important, expanding industry. Thank you to Chedy Hampson and the TCGplayer team for your dedication to growing with our city. Congratulations on this great news."
Andrew Fish, Vice President of Business Development at CenterState CEO said, "Companies like TCGplayer.com, which grew out of The Tech Garden, are critical to the Central New York economy, and we are proud to help them launch their new headquarters in Downtown Syracuse. TCGplayer's new space will be a central point in Syracuse's burgeoning tech corridor. As they continue to grow they will attract even more talent to our region with high-quality, good paying jobs. This will have a ripple effect across downtown and the region. We look forward to continuing our support of this innovative company and celebrating each milestone of its future success."
Merike Treier, Executive Director of the Downtown Committee of Syracuse, Inc. said,"TCGPlayer.com's story is a story to celebrate. The gaming industry revolutionizer continues to grow its presence and attract talent from across the country into Downtown Syracuse. With windows facing South Warren Street in The Galleries, passersby - particularly families with kids - will be able to interact with TCG's fun tech-culture, and hopefully want to be a part of it. This innovative approach fuels Downtown Syracuse's resurgence and helps position our community for future success by catching the eye of the next generation."
For more information about TCG Player, Inc. click here.
Accelerating CNY Rising
Today's announcement complements "CNY Rising," the region's comprehensive blueprint to generate robust economic growth and community development. The State has already invested more than $4.7 billion in the region since 2012 to lay the groundwork for the plan - capitalizing on global market opportunities, strengthening entrepreneurship and creating an inclusive economy. Today, unemployment is down to the lowest levels since before the Great Recession; personal and corporate income taxes are down; and businesses are choosing places like Syracuse, Oswego and Auburn as a destination to grow and invest in.
Now, the region is accelerating CNY Rising with a $500 million State investment through the Upstate Revitalization Initiative, announced by Governor Cuomo in December 2015. The State's $500 million investment will incentivize private business to invest well over $2.5 billion - and the region's plan, as submitted, projects up to 5,900 new jobs. More information is available here.